Evolution is driven by community. To build on & care for one another, our mission in life is to come together in community, this goes on to
About this event
Evolution is driven by community. To build on & care for one another, our mission in life is to come together in community, this goes on to build healing & allows us to rise.
It's the only survivable option for the human race, this is what evolution is built on. The cells in our body need to cooperate & collaborate & so do we as women, the creators of the human race.
This sacred circle is for women who are ready to get connect deeper inside like never before. To step further into your feminine brilliance & develop the skills to lead in your business, family & community.
If you are desiring to make impact whilst thriving in your fem grace, this circle is for you!
You will be guided though powerful Kundalini energy activation techniques, women's trainings, and open discussions with coaching opportunities.
T h e 9 0 M i n u t e C i r c l e p r o v i d e s
❤️ Breathing Exercise
❤️ Meditation
❤️ Tea Ceremony with Camellia Thistelton!!
❤️ Wisdom from the universe - group card pulled
❤️ 7 day Full recording sent through for ongoing support
❤️ A Group of Like-Minded Soul Sisters dedicated to expanding & evolving from all around the world
❤️ Group sharing for deep release & processing
❤️ 1:1 Laster Coaching (time permitting)
EXAMPLE TOPICS INCLUDE:
- Releasing fear and heaviness
- Reducing stress
- Connecting to your womb
- Cultivating your daily spiritual practice
- Showing up as a leader
- How to be more naturally creative
- Tune into your intuition & start flowing
- Cultivating a clear neutral mind
- Strengthening the Immune System
- How to deepen relationships in volatile times
- How to stop pushing & start flowing
- Cultivating discipline, focus & strength
- Balancing your hormones
- Developing strong boundaries
- Lifelong Youthfulness
- Manifesting more abundance
RECEIVE POST CIRCLE SUPPORT
Alexis will email you a circle goody bag including all of the teachings shared including a full recording available for 7 days!
These power booster sessions are for everyone. Raise your energy above fear, let stress go so you can trust yourself to take leadership action, release pressure & worry and learn daily tools to live life feeling connected, calm & strong.
You will have the chance to share your voice and receive coaching if desired.
MORE ABOUT OUR SANCTUARY COMMUNITY
Deeply embodied and activated Women's Community anchored on the principles of 'The Golden Age' where Enlightened Society is the pillar to alter the course of our planet. When I started The Sanctuary five years ago, we were dawning the end of a cycle of humanity that has been unfolding for thousands of years.
The meaning of what it means to be a Woman is altering, emancipating, re-birthing powerfully within all angles— in society, personally, and on the world stage.
We have experienced and witnessed these happenings in our families, ourselves, friends, in our relationships, our callings, our societies, and our art. It's both profoundly intimate and unmistakably global.
The power of this current instance of our evolution is how we experience and activate these emerging opportunities of evolution. This is Courage & Grace, both my 6 Week Program & 90 minute weekly Women's Circles.
TESTIMONIALS
Natalie Senf, Australia
Alexis has introduced me to a whole new and different world of yoga, meditation and working on a protocol. I have been able to step out of my corporate role, launch my yoga business and sell out my first workshops online!
Belinda Paris, Australia
With her support, I completed my 20 year corporate job and did what I always wanted to do – launched my own Executive Recruitment company!
And I achieved all this with a new sense of ease, confidence and grace instead of being stuck in fear and stress.
I feel like I have a whole new life, and I just didn't know it was possible to live like this before our mentoring sessions.
Narges Amir, Iran
I can't put in words how the sessions in The Sanctuary and private consultation with Alexis has affected my life. It has really shifted things a lot. I am now taking steps into my calling, gaining experience, and momentum – my dreams are coming into my reality.
ABOUT
Alexis Hannagan
Alexis is the founder of The Sanctuary, a Kundalini Yoga School and Training Center headquartered in Sydney with events held globally.
Alexis has risen as an international mobiliser for women to connect inward, access their truth and make an impact as the unique feminine matriarchal archetype they represent.
She has presented workshops and retreats in Iran, Indonesia, India, Thailand, Australia, Canada, Europe, and Sri Lanka.
Her education and training includes Advanced Kundalini Yoga Teacher Training, Professional Kinesiology Practitioner, NLP Practitioner, Hatha Yoga Teacher Training, Awakening Certification at The Oneness University India, and a Bachelor of Commerce from Wollongong University.
Alexis crystallised her prior spiritual explorations and launched herself on the path of an international Kundalini yoga teacher by taking courageous actions that aligned with her truth and pushed her to mastery of her energy, mind, body, and spirit.
This includes:
❤️ Accomplishing two successful climbs to Mount Everest Base Camp.
❤️ Taking a solo pilgrimage to the largest spiritual gathering of 100 million Hindus in India, being one of the only Western women amongst the millions of Hindu men (The Kumbh Mela)
❤️ Traveling solo to over 20 countries to learn, grow, and participate as a global citizen
❤️ Living in a rural village in India to learn Ayurveda from a local doctor and co-facilitating The Beyond Foundation's Women's Empowerment Event
❤️ Meeting and personally learning from spiritual teachers such as The Dalai Lama, Mooji, and Sri Bhagavan.
❤️ Teaching children, women and local employees in Rural South India as part of Corporate 360's social outreach initiatives.
❤️ Before stepping into her true calling, Alexis worked at the headquarters of Coca Cola & RSA in London.
VIRTUAL BOOKINGS ALSO REGISTER BELOW FOR YOUR ZOOM LINK:
https://zoom.us/meeting/register/uZYpdeqgqjIrZ-vxEf4-Y31t3KmVwwor6A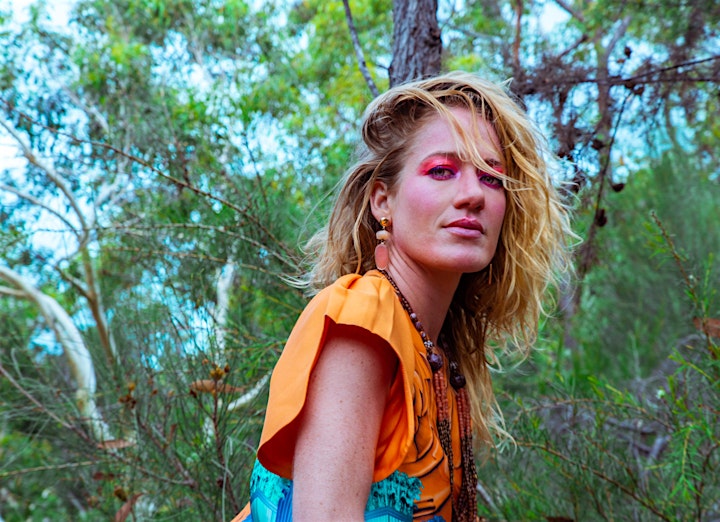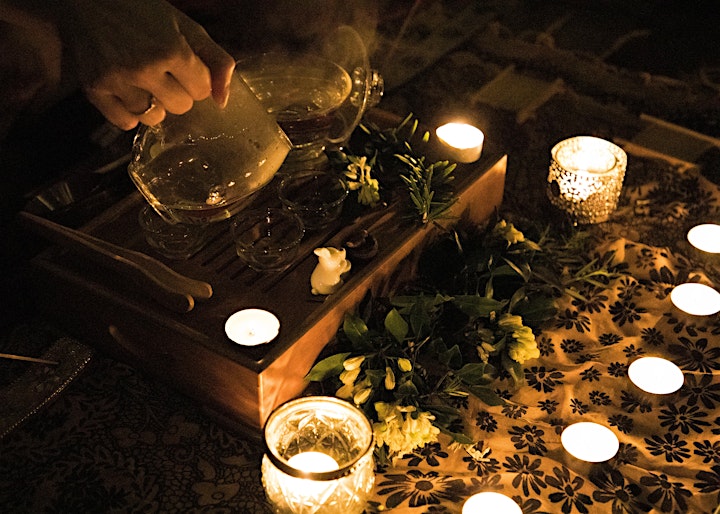 Organiser of Women's Circle & Tea Ceremony