Join us for a Women's Adventure & Yoga Escape in the Blue Mountains with Women Want Adventure.
About this event
Nestled amongst 12 acres of unspoiled bushland is Kanimbla Valley. A perfect place to explore hiking trails, unwind and enjoy spectacular cliff top views.
The Women Want Adventure & Yoga Escape is purposefully designed for women who want to spend more time outdoors, kick-start their health, appreciate "time away" and feel rejuvenated.
This includes hiking, yoga classes and delicious healthy plant based meals.
Coming on this escape will help women feel fantastic. Every part of this two night trip has been carefully prepared for you to feel great physically, relax and know you're eating the best healthy meals.
This is an adventure experience where you will discover the Grand Canyon Hike and local Blackheath hike.
Our Women's Adventure & Yoga Escape offers:
Two night twin-share accommodation in beautiful eco lodges
All gourmet wholesome, nourishing meals
Delicious hearty snacks
Hot tea and coffee on the trails + hiking nibbles
Three yoga classes by qualified local teachers (Yin and Vinyasa)
Three stunning Blue Mountains hikes
National Park licensing and all track permits
Outdoor qualified female guide
Group chef
Emergency communications PLB and first aid kit
Photos of your trip posted in our private Facebook group
Trip details:
Date: Friday 15th - Sunday 18th October 2021
Meeting time: Please arrive at between 1.30-2pm on Friday. Access to the property is from 1.30pm onward only
Group welcome: 2.30pm in the main cabin
Meeting place: KANIMBLA VIEW CLIFFTOP RETREAT
Finish time: 1pm Sunday
Numbers: 12 women
Grade: Moderate hikes, steps and stairs. Beginner yoga classes
Ages: For women over 18 years
Investment:
Price: $790, includes booking fee and GST. We do not offer part payments for this trip.
Meeting location:
KANIMBLA VIEW CLIFFTOP RETREAT. 113-115 Shipley Road, Blackheath NSW 2785 between 1.30-2pm.
Here is what Sue had to say from our last Adventure Escape:
"The best investment I have made in a LONG time! This weekend was a perfect mix of adventure and relaxing. I can't speak more highly of the food that we were eating! I've tried to make the tomato salad since coming home and it isn't the same. Thanks so much WWA Team. Loved, loved loved it!"
- Sue Rees
ITINERARY:
Friday:
Meals: Afternoon tea, snacks and dinner
Yoga: Vinyassa Yoga (4pm-5pm)
Hike: Kanimbla View Forest Walk and Welcome
Grade: Easy (40 minutes)
Today we arrive at Kanimbla View Retreat between 1.30-2pm. After settling into your room there is a group welcome at 2.30pm with afternoon tea served.
After a group welcome, we will take a 40 minute walk around the property on the cliff top walk.This gently graded walk starts from the retreat, leading to a number of lookouts. This is the perfect walk to watch the sun settle into the valley before returning to wind down for the afternoon with a relaxing yin class. At night, enjoy your first plant based wholesome meal. Kick your feet up around the indoor fire and relax.
Saturday::
Meals: Breakfast, morning tea, lunch, snacks and dinner + wine included
Yoga: Yin Yoga (4-5pm)
Hike: Grand Canyon Circuit (3.5 - 4hr)
Distance: 6.3km loop
Grade: Grade 3 = some bush-walking experience necessary (moderate)
Expansive views, narrow chasms, striking canyon scenery. This hike will surprise you around every corner. Much of the hike is along a steady trail that looks down into the canyon from above. You'll pass through enclosed rainforest tunnels and natural bridges formed by tree roots. On our hike we will stop for hot tea and coffee (fruit and snacks provided) on the stepping stones by the creek.
After a short 10 minute drive back to our accommodation, we'll relax for lunch and afternoon chill time. You can even choose to have a hit of tennis on our private court. Late afternoon we settle into a vinyasa class to stretch out out legs from the days hike. At night, we'll provide a hearty dinner with a glass of red.
Sunday:
Meals: Breakfast, hearty morning tea and hiking snacks
Hike: Porters Pass & Centennial Glen (Blackhealth)
Yoga: (Vinyassa flow 6.15am-7.15am)
Distance: 7km
Time: 4 hours duration with rest stops
Grade: Grade 3-4 = some bush-walking experience necessary. Steep steps and uneven trail
After we kick start the morning with a Vinyassa Flow Class, we eat breakfast then head off to today's hike that will give you a great sense of the Blue Mountains landscape, with valley views and lookouts. This hike takes you along the precipitous Walls Ledge, down the side of a waterfall and across Colliers Causeway. You then zigzag up Porters Pass, cut across escarpment heathland and complete your circuit through the dark and mossy Centennial Glen.
Please bring with you:
Hiking clothing (tights/shorts and T-shirt)
Small day pack
Comfortable enclosed walking shoes
Water bottle that holds 2L capacity (or bring two bottles/bladder)
Hiking poles (optional)
Sunscreen/hat/sunglasses
Personal medication
Camera or phone for photos
Waterproof jacket/wind jacket
Beanie and gloves
Ugg boots for relaxing around the fire
Yoga mat
Clothes to get changed into for day 2/3
Toiletries
Small face towel
Beach towel to use in yoga
Small blanket
Book
Not included:
Transport to accommodation. Blackheath station is just up the road from our retreat. We do not offer transportation
Lunch on Sunday (we provide a large hearty morning tea on the hike so ladies don't usually feel like a big lunch)
Yoga mat (please bring with you for hygiene Covid-19 safety). We also have spares if you don't own a mat
Helpful information:
All linen (including bathrobes) supplied, along with ground coffee, tea, milk, and all the healthy snacks provided.
Please inform us when booking if you're booking with a friend and would like to share a room (double bed) together. All other rooms are single beds for twin share. There is plenty of room for social distances. There are two bathrooms in each cabin.
Team WWA
FAQs
For answers to common questions, please visit our FAQs Page Here.
So, what exactly is Women Want Adventure? Do I have to be a young, super fit, experienced adventurer to attend? Nope, you certainly do not. You can be a beginner to advanced (or anywhere in-between). Women Want Adventure is all about women coming together to try something new, make friendships, experience challenges, surprises and enjoyment of adventure. Our youngest member is mid 20's, our oldest is 71, and 75% of women turn up individually.
What if it's raining?  Women Want Adventure trips still go ahead in many types of weather, unless electric storms. This retreat will still go forward.
Is there a minimum or maximum age limit? All trips are for women over the age of 18 years. We don't have an age limit however, we encourage you to read the grading to ensure you are feeling fit and confident to complete the adventure.
What are the ages of women who attend? Ages range from mid 20's to late 60's. The average age of women attending trips is 45 years.
How fit do I need to be to attend? This walk is moderate. This mean there are some sections that are easy road walking and other sections that are on hills and beach walking. You need to be comfortable walking a distance of 12km over a period of 4-5hours.
How do you grade your trips? Please find our trip grading here. We grade trips via National Parks grading guidelines, length of activity and physical demands. Every trip is different and will have aspects within a departure that are harder than others. It's important you read the itinerary carefully and make sure the trip is suitable for your fitness. Please note, changes in weather conditions may make a trip more difficult on the day. For example - windy conditions, rainfall, hot or cooler weather. Even if a trip is graded "easy", it still sits within an adventure context. This means you may be paddling in windy conditions, walking up and down steps. Easy does not mean a sedate adventure. For all our trips, a minimum level of physical capability and willingness to be outside on the adventure is required.
Can you help arrange my transport and travel? Travel is by individual means only. We do not arrange group transfers. If requested by email, we can assist in connecting you with other women to arrange car-pooling options. However, due to Covid-19, we have not encouraged group sharing.
Do I need hiking poles? Hiking poles are a personal choice. They can assist with balance and reducing weight on your hips and knees as well as supporting you going up and down steps and hills. If you don't like them, you can easily store them in your pack when they're not needed. If you would like to hire poles, please contact us to check availability.
Cancellation policy:
Please view our full terms and conditions HERE.
Within the total booking cost, there is a non- refundable 15% deposit.
If you need to cancel due to covid, or other reasons due to illness or cannot attend the below applies:
* A 75% refund will be made if you cancel any part of the reservation 31 days or more prior to the first day of the reservation.
* A 50% refund will be made if you cancel any part of the reservation 15 to 30 days prior to the first day of the reservation.
* No refund will be made if you cancel any part of the reservation less than 10 days prior to the first day of the departure or any time after.
That is:
1. 0 to 10 days: No refund
2. 10 to 30 days: 50% refund
3. 31 or more days: 75% refund
Please be aware that if a participant cancels their trip once it commences or they do not show they also forfeit their full trip cost. Late arrival of a participant or participants on the day may also forfeit the full trip cost.
Covid-19 cancellations:
If Women Want Adventure cancels this trip, we will provide a refund of your payment minus the deposit. This deposit holds the accommodation and expenses paid for providers which are non-refundable. Please be aware of these conditions prior to your booking.
Retreat trip transfers:
If you wish to transfer your retreat, this must be one outside 15 days prior to departure. There is a $50+gst transfer fee. Women Want Adventure does not except transfers within 15 days prior to departure.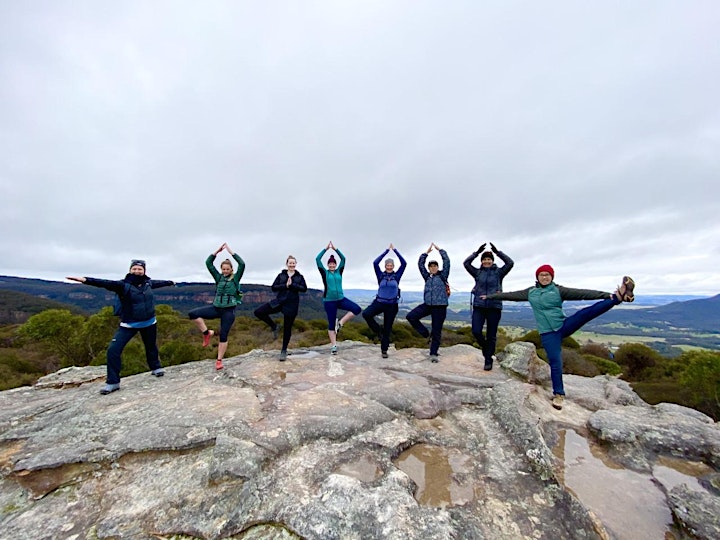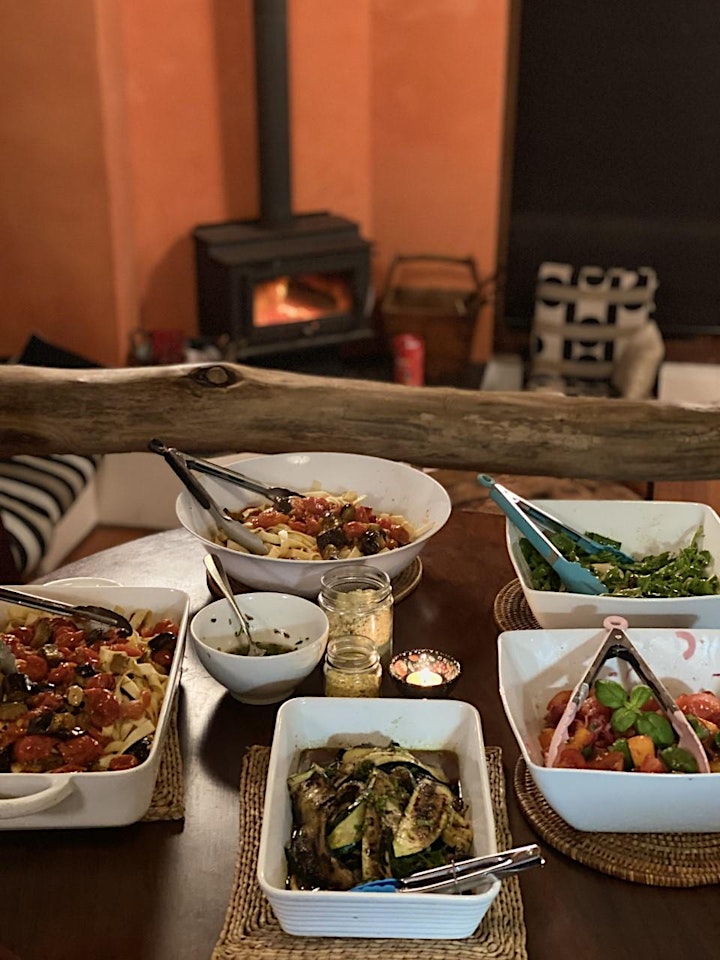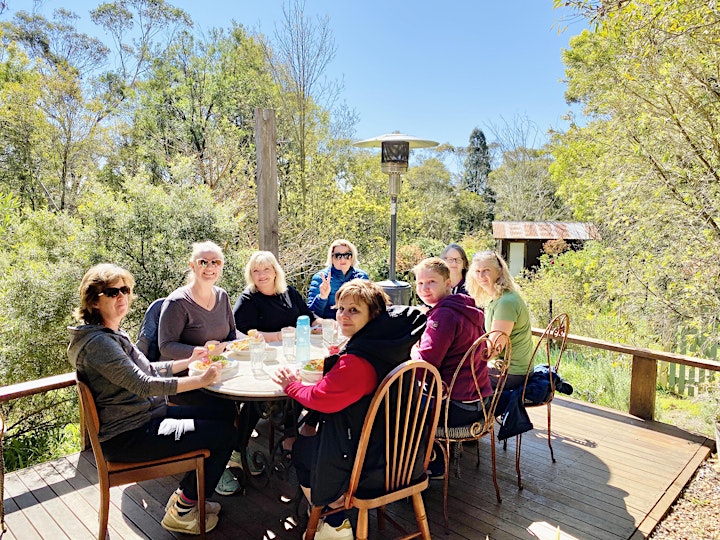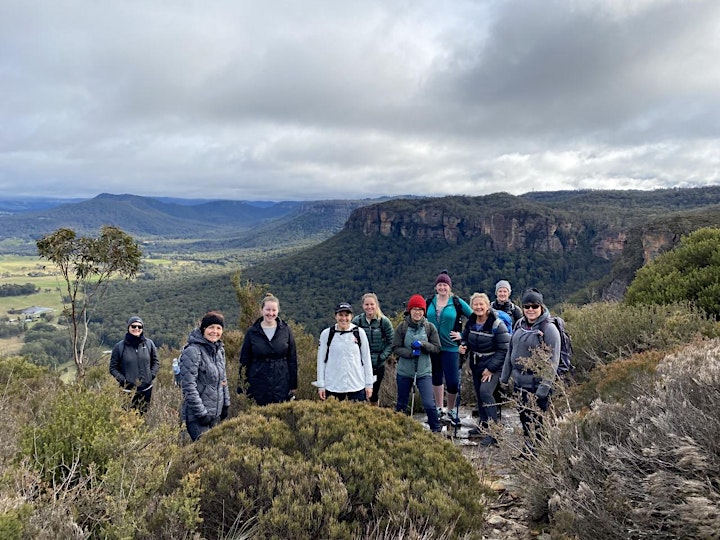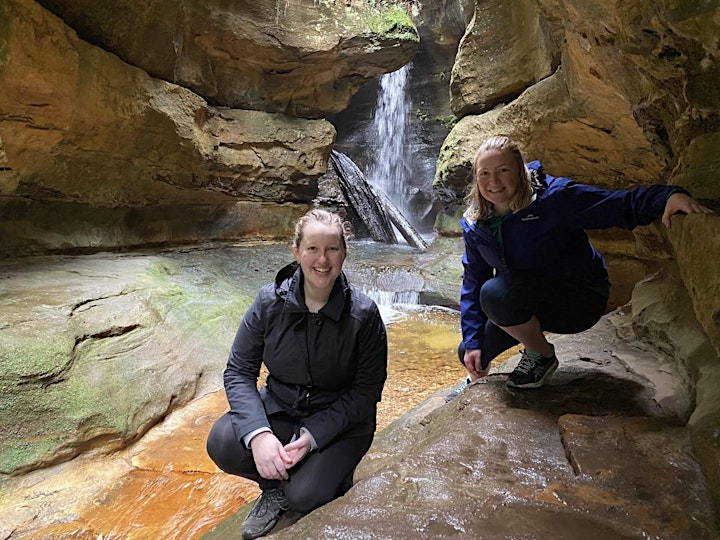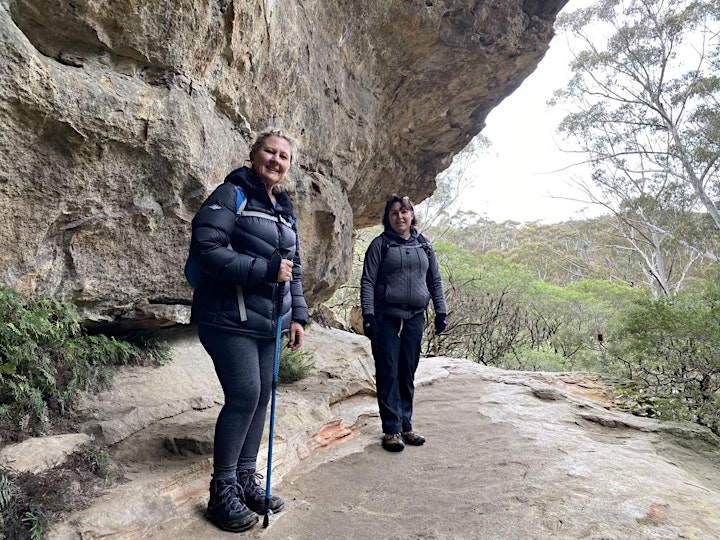 Organiser of Women's Blue Mountains Adventure & Yoga Escape // Oct 15th -17th