Description
Have you been secretely craving a space where you can connect with divine women that you can build relationships with and be seen for who you are on that deeper soul level?
Are you wanting to rediscover who you are, and what lights you up in your life?
Maybe you are seeking a safe haven that allows you to reconnect with yourself and work through obstacles or blockages in your life.
If you have answered yes to any of the above, than my women's awakening circles is the answer you have been seeking.
---
These circles are an intimate gathering of women who collectively come together to share, hold the space for others to share, and create deep divine connections. It is a sacred space to be seen, heard, and to move through any blockages or fears holding you back from ultimately living in alignment.
Set in the energy of the New Moon it is the perfect opportunity to let go of the blockages, fears, and energy that no longer serves you and set new goals that you feel aligned to.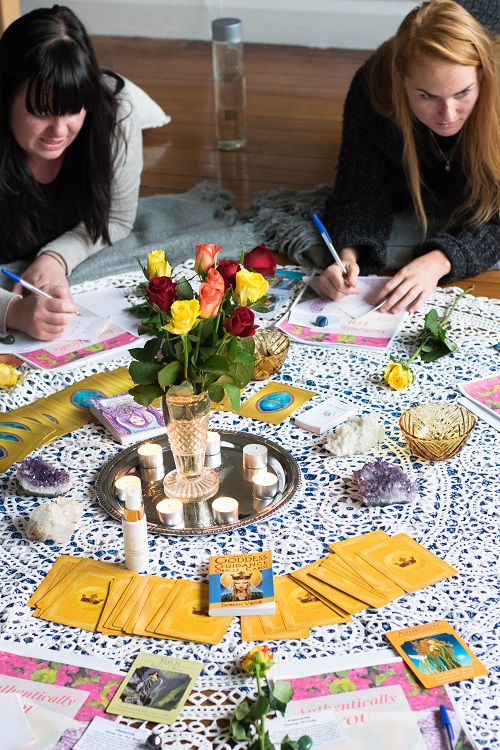 ---
There is a collective energy rising universally, so now more than ever it is your birthright to step up and reclaim your power. Join us as we journal to remove blockages, and create new rituals that allow you to become the most authentic version of yourself.
NOW IS THE TIME TO RECLAIM YOUR POWER DEAR ONE. NOW IS THE TIME TO STEP INTO THE LIGHT AND DO THE INNER WORK. NOW IS THE TIME TO LIVE IN ALIGNMENT.

WHAT TO BRING
A pen and notepad
Waterbottle
Comfortable clothes as we will be sitting
Cushions will be provided to sit on
DETAILS
Held at Recover Wellbeing Studio
Each class may be set differently as I set the classes purely from my intuition and what shows up on the night. Generally meditation, followed by sharing in a circle, or journaling exercises.
Classes will be strictly limited to women only, of any age.
Tea will be provided.
Please feel free to come solo or with a group, this space is set with the intention that you connect with divine women who are here to life, inspire, and support you on this journey.
No refunds or cancellations. Tickets can be exchanged to someone else