Description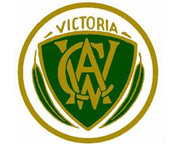 WWTW is an annual event where women's groups in countries worldwide, walk in their communities to raise funds for women and children in need and also to celebrate the cultural diversity of women across society. The Diamond Valley Group CWA incorporates 8 local branches of the Country Women's Association of Victoria Inc (CWA).
Located this year in Bundoora Park, this walk is suited for all ages and levels of fitness.
Funds raised will support women in local community groups and CWA's fund Associated Country Women of the World.
Our aims are:
To acknowledge the local indigenous Wurundjeri tribe and raise money to donate to them for community education

To raise money for the Diamond Valley Group CWA's chosen local charities

To raise money to contribute to the CWA's global fund Associated Country Women of the World, who are one of the largest international development organisations for rural women
You are warmly invited to join us for a walk, chat and afternoon tea (if option purchased).