Description
To launch the SA Designers for Diversity Program we'll be exploring the issue of womens' voices within the profession. Are women lacking the confidence to speak? If so why and what can be done to support them? Or do women get spoken over or passed over when speaking opportunities arise? In this instance what can be done to increase opportunities for women to speak about their work? To discuss the issue will be:
Justine Clark, architectural editor, writer, researcher and editor of Parlour: women, equity, architecture
Sarah Paddick, Principal Totalspace Design
Jenna Holder, Graduate in Architecture, GHD Woodhead
SA Designers for Diversity is being launched by the SA Chapter to explore equity issues within a practice context. The objective is also to support and encourage architectural practice to be more aware of their structures and behaviours and how they impact on women and other groups within the profession. The program will provide them with tools to analyse their practice, identify areas of strength and weakness and benchmark their progress towards a more equitable work place for all staff.
Hosted by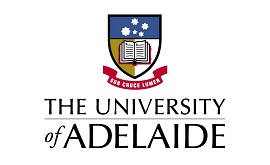 This event is sponsored by: