Women, Stories, Opportunities: Careers for Women in the Arts and Social Sci...
Description
ArtSS Career-Ready would like to invite you to an evening forum on careers in the Arts and Social Sciences featuring diverse and talented guest speakers, all graduates of the Faculty of Arts and Social Sciences at the University of Sydney.

Ever wondered where your Arts degree could lead you? Join us to hear a frank and honest view on how our graduates' degrees have helped in their careers, obstacles they have faced and overcome as women in the workforce, and the sharing of their journeys to encourage you to be better equipped and empowered for your career ahead.
MEET THE SPEAKERS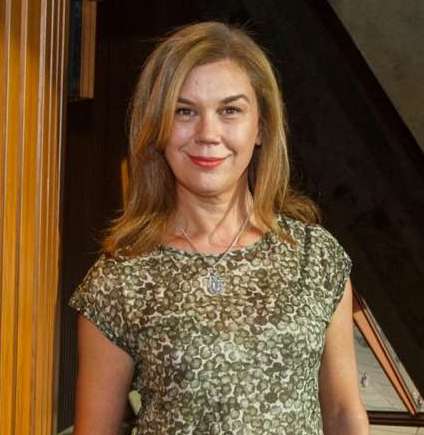 Edwina Throsby - BA, PhD
Head of Talks & Ideas, Sydney Opera House
The respected producer, director and curator Edwina Throsby joined the Sydney Opera House as Head of Talks & Ideas in August 2017.
As the former Head of Curation of TEDxSydney, Throsby has dedicated her 20-year career to bringing complex topics and stories to the broadest possible audience across platforms and media. In her three years overseeing the artistic and creative vision for TEDxSydney, the ideas festival grew to almost 130,000 attendees, millions of online views and more than 150 satellite events.
Prior to TEDxSydney, Throsby founded and produced the ABC's flagship multi-platform ideas program, Big Ideas, hosted by Tony Jones, which quickly expanded from ABC2 to the main ABC network and ABC News 24.
Throsby has worked as a documentary filmmaker, garnering the Best Documentary award at Flickerfest (2008) and Best Documentary Short award at Melbourne International Film Festival (2008) for Dance Like Your Old Man. She has also worked on esteemed news and current affairs programs, including Four Corners, Media Watch and Q&A.
Edwina recently completed her PhD in political science, writing her thesis on undecided voters in Australia.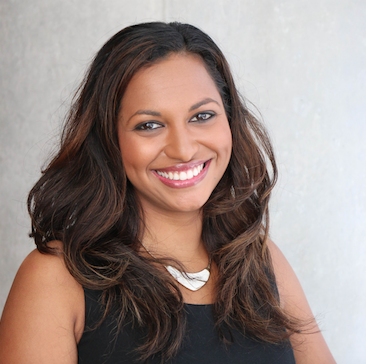 Lata Hamilton - BA (Media & Comms) '11

Change Management Consultant, City of Parramatta Council
Lata Hamilton is a pocket rocket, a bubbling burst of energy encapsulated in a little body with a big heart… and big hair! Working full time as a Change Management Consultant, she is also an accredited Neuro-Linguistic Programming Practitioner and Coach. Having worked in advertising, consumer goods, Financial Services, and now in local government at City of Parramatta Council after studying a Bachelor of Arts (Media & Communications) at University of Sydney, she helps people gain clarity and confidence through business strategy and change with unique and innovative approaches.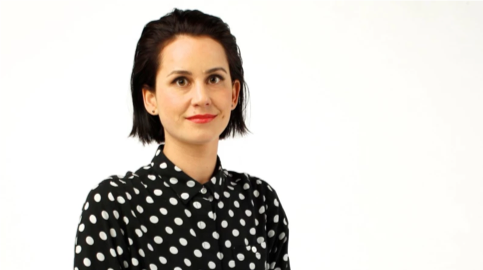 Lisa Pryor
Australian journalist, NY Times and author and psychiatry registrar
BA, LLB, MBBS

Lisa has had a fascinating career path to date. After completing a Bachelor of Arts and Bachelor of Laws at the University of Sydney, she went onto be an accomplished journalist at the Sydney Morning Herald, with roles including investigative reporter and opinion page editor.

She has also written two successful books, The Pin Striped Prison – How Overachievers Get Trapped in Corporate Jobs They Hate (Picador) and A Small Book About Drugs – The Debate We Need to Have About Recreational Drugs(Allen & Unwin). However, she was inspired after a night with the doctors at the Emergency Department of St Vincent's Hospital in Darlinghurst, as part of her research for her second book, to return to the University of Sydney and study Medicine and undergo a transformational career change.

Lisa now works as a Psychiatry Registrar and continues to be a contributing opinion writer for The New York Times, covering urbanism, politics, culture and medicine.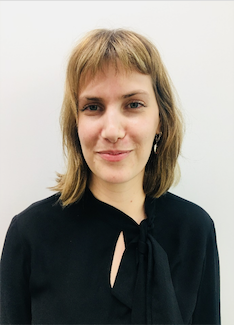 Celia Finch, BIGS, MIntSec
Project Manager and Policy Officer

Celia is a project manager and policy officer for migration and settlement issues. Most recently, she joined the NSW public service to support the NSW Coordinator General for Refugee Resettlement, Professor Peter Shergold AC.

Prior to this, Celia lived in Indonesia, consulting on internal displacement issues with the UN migration agency, the International Organisation for Migration. In this role, she focused on security sector reform, supporting the implementation of community policing in Papua, West Papua and Maluku and capacity building for civil society organisations specialising in disaster risk reduction in Aceh.

She has a Master of International Security and a Bachelor of International and Global Studies from the University of Sydney.
Program:
5:15-5:30 pm Welcome
5:45 pm Speakers' presentations
6:30 pm Q & A
6:45 pm Refreshments
7.30 pm Event concludes
RSVPs are essential. Places are limited.
Please note photographs and/or video will be taken at this event for promotional purposes. If you do not wish to be photographed please inform our staff on the day.