Women Rock Business

Wednesday, 29 May 2019 from 9:00 am to 5:00 pm (AEST)
Event Details
Are you ready to EXCEL in your leadership, business and career?
Then register now for my Women Rock Business Workshop!
What is it?
This Workshop is designed specifically for women; we focus on the challenges unique to our gender and how to really EXCEL in what is often still a male-dominated business world! This workshop is for women who want to step up, take charge and truly shine. This program will transform your confidence, mindset, capability and skills as a leader. It will provide you with the tools and new found courage to take that next step in your career and business.
This one day workshop is full of interaction, allowing you the chance to ask those burning leadership-related questions and get your answers directly from the source of all things leadership - Sonia McDonald! You'll be in an intimate environment with Sonia and fellow women leaders; it's a great opportunity for networking too and being able to support our fellow women in leadership.
Sonia shares her expert knowledge gained from years in the leadership and development industry, motivating you and inspiring you to be the best woman leader you can be! Her workshops have been described as engaging and inspirational - don't miss out on your spot!
Who is it for?
Any woman in a leadership position who wants to really EXCEL. If you want to learn tips and strategies for developing your leadership and improving your performance, confidence and mindset, this workshop is for you!
What you'll take away from this amazing workshop:
Motivation and inspiration to take charge of your leadership journey.

The tools and strategies to explore to lead more effectively and improve your leadership performance.

A new mindset - you'll be ready to achieve greatness!

Discover your innate strengths and purpose as a leader.

The courage to be brave and stand up for your fellow women in the workplace.

An understanding of the importance of building your brand, as well as understanding your purpose, your why and your passions to really drive your motivation.

Access to our incredible range of online resources.

The contact details of fellow women leaders - start building your tribe!

Any resources or activities we've completed during the course of the workshop are yours to take home and go over whenever you need a refresher.

A new and improved Leadership Attitude!
You will receive so much value! What's included!
One Day workshop.

Food!

Leadership workbook.

Learning journal.

Tools and assessments.

Additional readings and resources.

Sonia's Book Leadership Attitude.

Special Membership Price to our Online Courageous Leadership Program valued $297.

Lots of inspiration, support and motivation to be the best version of YOU!
You will receive so much value! What's included!
Despite the relaxed, interactive format, it's a tightly focussed and effective learning environment. We keep class sizes small – 20 participants, max – so that there's always time for questions or clarification. At the end of the day, you'll leave with your course book, your newfound knowledge, and an open invitation to avail yourself of the mountain of online resources on the LeadershipHQ and Sonia McDonald website.
We also provide a Certificate of Training that you're going to want to put up in your office or desk and start sitting at the table.
When ready, book online and pay with Visa, MasterCard or Amex, or opt to pay via invoice, which we will send to you!
Still, have some questions; flick us an email, or call 1300 719 665 to leave a message our LHQ call centre and Sonia will call you back directly for a chat! 
About the Facilitator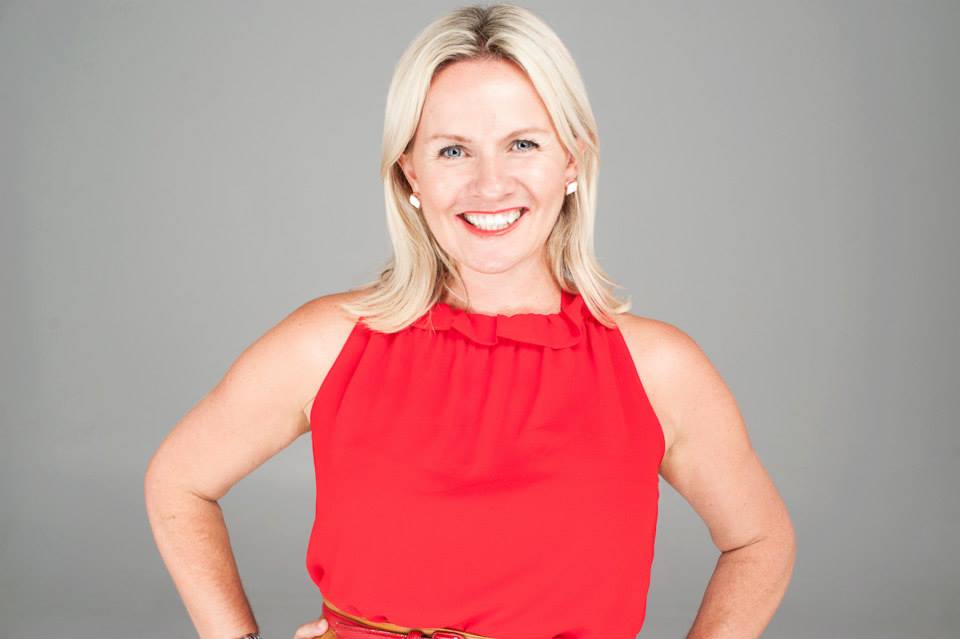 Sonia McDonald believes we should lead with kindness, from the heart, doing rather than telling and is known for her mantra 'Just lead'. She leads by example in all these areas and through her one on one practical coaching, leadership training for teams and organisations encourages others to do the same. Sonia has helped hundreds of people on their leadership journey to become the best version of themselves and in turn, inspire and bring out the best in others.

For more than 25 years, Sonia has been on the front lines of HR. She has held leadership positions worldwide and through experience, research and study come to realise what it takes to be a truly great leader.  

Sonia has an ability to speak bravely and authentically about her own development as a leader, personal and career challenges in a way which resonates with her audience. She is recognised as a LinkedIn influencer and has become an in-demand keynote speaker, starts important conversations.

She is an award-winning published author and writes regularly for publications such as The Australian, HRD Magazine, Smart Healthy Women and Women's Business Media.  Sonia has become recognised for her commentary around the topic of leadership, developing work-life balance, championing the up and coming leaders of tomorrow and advocating for women in business and male-dominated industries.

Sonia is accredited in Prism Brain Mapping, Strengths Finder, SEI Assessment and Zenger Folkman 360.

Phone 1300 719 665
www.soniamcdonald.com.au
Save This Event
When & Where

Level 3
240 Queen Street
Brisbane City, QLD 4000
Australia

Wednesday, 29 May 2019 from 9:00 am to 5:00 pm (AEST)
Add to my calendar
Organiser
Sonia McDonald, CEO of LeadershipHQ is a Leading Keynote Speaker, Executive Coach, Facilitator, Trainer, Board Advisor and Author in Leadership, Neuroscience, Courage, Mindset and Kindness. Sonia has been named in the Top 250 Influential Women across the Globe and Top 100 Australian Entrepreneurs by Richtopia. Her keynotes, coaching, and programs have received outstanding reviews and she continues to work and speak internationally in driving and building great leadership. Her latest books Leadership Attitude and Just Rock It! are taking the world by storm and she continues to speak at organisations, conferences and events around building great leadership, courage and mindset. She has also coached 100's of people to great success and transformation.
Her Keynotes include -
⭐️ Leadership Attitude
⭐️ Just Rock It!
⭐️ Courageous Leadership
⭐️ Leadership for SME's
⭐️ Leading the Future Generations
Her company LeadershipHQ are a Leading Leadership, Culture, and People Development Consulting Company. It's about building great leaders and organisations through strategy, culture, leadership, performance and change. We are that Partner, Advisor, Facilitator, and Coach. We partner with our clients in developing and delivering leadership, people and culture strategies for PERFORMANCE. We have helped 100's of organisations, teams and leaders achieve greatness. We partner with SME's and Organisations to bring out the best in them. Our clients are ASX 500 & SME's such as Thiess, Coles, Super Retail Group, McConaghy Properties, Kane Constructions, Bartons and Qantas...
⭐️ Leadership Programs
⭐️ Diploma of Leadership
⭐️ Diagnostics & Assessments
⭐️ Leadership & Executive Coaching
⭐️ Culture Transformation
⭐️ Leadership Consulting
⭐️ Leadership Academy
⭐️ Workshops & Events
⭐️ Online Courageous Leadership Programs
⭐️ Keynote Speaking
⭐️ Facilitation
Phone 1300 719 665
www.leadershiphq.com.au
www.soniamcdonald.com.au