Description
Are you a woman interested in leadership, innovation, entrepreneurship and all things related? Then our monthly Leadership Lunch is for you. Hosted by the Macquarie University Incubator, the lunch aims to increase the participation of women in entrepreneurship and leadership roles, encouraging growth and development through the support, real-life experiences, and wisdom of other participants and speakers in our community. The event is open to everyone – staff, students, externals of all ages and levels of experience. We meet on the first Friday of every month.
Our Speaker this Month: Sue Ismiel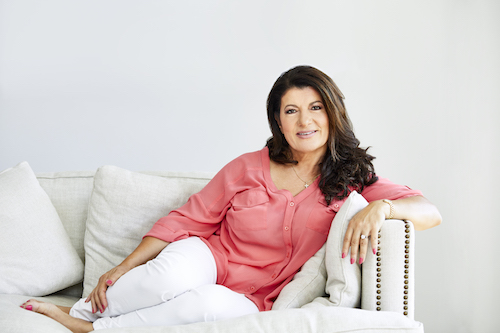 Sue Ismiel is the Founder and Global Brand Ambassador of Nad's; a 100% family and woman-owned business in Australia.
Natalie, Sue's middle daughter, became self-conscious of her body hair at a young age and the usual hair removal waxes and creams left her skin irritated and sore because she had sensitive skin. Like any mother would do, Sue aimed to solve her unwanted hair problem and created the first pot of Nad's Gel right in her kitchen using natural gentle ingredients.
After developing Nad's no-heat Hair Removal Gel in 1992, Sue took Nad's to friends and family, the local markets and to Australian audiences via her legendary TV spots on Good Morning Australia, winning a swag of awards and reinventing the hair removal category to what it is today. In 1998, Sue took Nad's Original Hair Removal Gel to the US for what was to become the most successful infomercial product launch of its kind, winning the Advertising Age Marketing 100 Awards in 2001, in New York. The Original Gel Kit has remained unchanged and is still sold today.
Not only is Sue recognized as one of Australia's most successful businesswomen, she is a dedicated philanthropist. Along the way, Sue has used her success to help others, actively contributing to women's health initiatives, sponsoring children in need and becoming an Ambassador for ChildFund Australia.
Today, Sue continues to drive innovation and excellence in hair removal. In 2013, Sue was awarded the InStyle Woman of Style Award for Beauty. Sue shares, "Success is an amazing feeling, but that feeling is best preserved through giving back. I feel blessed to be able to do so, and appreciate that just like success; style is judged far more broadly."
ABOUT NAD'S:
Nad's hair removal products are expertly formulated to help you remove unwanted hair with confidence to achieve the best hair removal results at home. There are over 18 products in the Nad's hair removal range today available for both men and women including wax strips, cold gel wax, hard strip-free wax and depilatory creams readily available in all mass market retailers nationwide. Nad's is the category innovator, with World First products; including the Nad's Facial Wand Eyebrow Shaper, the Nad's Nose Wax and Nad's Ultra Smoothing Exfoliating Wax Strips. Nad's is cruelty free- we test on our own skin, not animals!
Topic: There's Always A Way. Sue Ismiel's Inspiring Journey To Success.

With her 'there is always a way' philosophy, Sue Ismiel singlehandedly created the at-home hair removal industry, and built a beauty empire that is known and loved around the world. But Sue isn't your typical savvy business woman… in fact it's what she didn't know that almost certainly guaranteed her success. Sue will share her inspiring journey, along with the creativity, tenacity and discipline it has taken to create a global business, and how she raised a family of entrepreneurs and found herself in the process.
See you there!