Description
Are you a woman interested in leadership, innovation, entrepreneurship and all things related?
Then our monthly Leadership Lunch is for you. Hosted by the Macquarie University Incubator, the lunch aims to increase the participation of women in entrepreneurship and leadership roles, encouraging growth and development through the support, real-life experiences, and wisdom of other participants and speakers in our community.
The event is open to everyone – staff, students, externals of all ages and levels of experience.
We meet on the first Friday of every month. Please also join our Facebook group.


Our Speaker this month: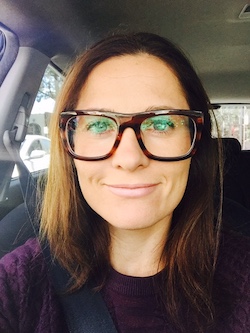 Celeste Moroney
Founder of Run Partners, a Business Marketing Agency and Founder of Me AfterWork, a self development / wellness provider search platform. Previously worked in Large FMCG business, head of marketing & innovation. Likes to run. Completed the 100km Oxfam walk with her three brothers (which was a challenge in itself!). Hasn't stopped talking about the book 'The Surrender Experiment' by Michael Singer. Podcasts, under the theme: 'You don't know what you don't know, until you know.' Loves story, travel and laughter. Her ultimate, is to be in a constant state of flow.
Topic: The Power of Story
Everything is story. Whether you are an entrepreneur, managing director, employee, consultant, cleaner, security guard, parent, sports person. Whichever role you play in business and in life, we are all doing exactly the same thing - Telling Stories.
In essence we are storytelling machines. Each and everyone of us. The stories we tell ourselves and others are not limited to the spoken word or visual illustrations. It's much bigger than that. We convey story through everything we do, and also through what we don't do. Words, thoughts, energy, or the lack of, all form part of your story.
So if you want something to change, change the story.
We hope to see you there!
For more information about events in the MQ Incubator, sign up to our newsletter today - mq.edu.au/incubator/become-a-member