Description
When it's Time to Evolve with Lisa Martens - Director of Market Insights, Squiz.
---
What happens when you realise you've let other people's perception of you, define you? Throughout your career you grow on different levels, but your colleagues' idea of you can often remain unchanged. Your personal brand fails to reflect the real you.
This is what Lisa realised this year. "I found myself putting more effort into making everyone feel OK, rather than being true to my ideas or capabilities. As head of Market Insights, my role is often to be the voice of disruption and change - but when it came to me, I wasn't challenging other people's self-limiting vision of me. The mismatch created layers of internal friction: like watching back a recording of yourself, I didn't identify with the person most people saw. I needed to break free: to remind myself that no-one defines me but me. But what would that new person be capable of? Where would my new boundaries lie? Quite unexpectedly, boxing became my proving ground. I signed up for a 12 week, intense training program that culminated in the ultimate test of self: a real-life amateur boxing bout in front of 500 people."
Join us for a casual breakfast to hear about Lisa's journey so far and how you can start evolving your personal brand.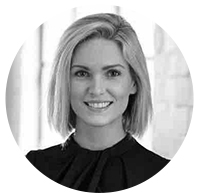 Lisa Martens:
believes - most complex problems can be solved by starting with the simplest questions.
works - corporate intrepreneur, collaborates with analysts tracking global trends to package ideas as new business models and nifty products for customers.
passion - the global grind + fashion + health, curious human.
---
KJR, de-risking software since 1997
believes - everyone should be able to access high quality software
works - with people who craft excellent software
passion - finding bugs, solving problems, exploring the digital aether