Women in Tech Breakfast
Thu 10 November 2016, 7:30 AM – 9:00 AM AEDT
Description
Let's Get Weird: How to Embrace Your Inner Awesome
with Dara Simkin
---
"To be nobody but yourself in a world which is doing its best, night and day, to make you everybody but yourself – means to fight the hardest battle which any human being can fight – and never stop fighting." - E.E. Cummings.  
It takes more energy to be anyone but yourself, but that doesn't mean it's easy. Being authentic takes guts. How dare you be a nonconformist? How could you go against the status quo? When we choose to be our true selves, it can make some people uncomfortable. The people around us might struggle to make sense of why we're changing. But you're not changing for anyone but you. Learn how embrace your inner awesome by accepting each and every part of you. Because weird is just a side effect of being awesome.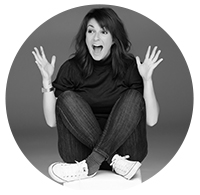 Dara Simkin is a certified Mindset Coach, Author, Doer and all around Fun Maker. She believes self-development should be approachable and that personal growth is about acceptance, curiosity and playfulness.
She's been studying self-development for more than a decade and utilises fun and practical tools she's picked up along the way to deliver creative ideas when working with clients and facilitating workshops.
Her passion lies in thought management, helping clients and students with challenging thoughts and emotions related to stress, fear of failure, anxiety and overwhelm. Her coaching style is direct and action-oriented; she's known for her authenticity and keeping it real. When she's not on the clock, she's practicing yoga, reading a great book or eating pizza.
---
Camp Kid in You. Coming up in December, spend the weekend being a big kid.