Three of Australia's D&I organisations join to present a panel conversation on Women in STEM - Inspiring the Next Generation.
About this event

DPA, NEEOPA and EEON have joined forces for our premiere event of 2021 on Thursday 25 February
12.30pm - 2.00pm (SYD & MEL)
11.30pm - 1.00pm (QLD)
We are proud to partner together to bring you a forum discussing women in STEM and how to tackle the prevailing barriers in creating more gender-equal industries.
In this virtual event, we are excited to present some of Australia's thought leaders and doers in Science, Technology, Engineering and Maths (STEM). Our expert panel will explore the following themes and provide practical strategies you can use immediately in your workplace, or in your entrepreneurial endeavours:
attraction and how to inspire the next generation and end under-representation
how we reshape the stories we share about STEM to address enduring myths
rethinking attraction to grow our pipeline, including the role of research and universities
why women leave STEM: the challenges of culture and covert discriminatory practices
practical strategies to make schools, universities and workplaces ready and more inclusive
This event will be FREE to attend.
We encourage everyone to attend of any gender and any age.
We would especially encourage secondary school aged kids to join us as this event is sure to spark their imagination of how wide and woderful the STEM world can be.
Introducing our speakers
Bronwyn Evans - Keynote
Ruth Harrison - Chair
Angela Bee Chan
Taylah Griffin
Professor Madhu Bhaskaran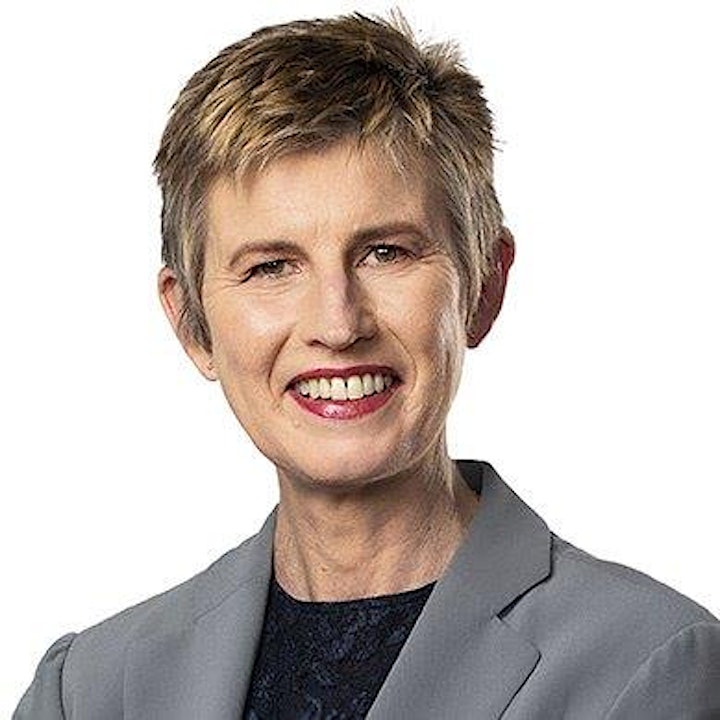 Keynote Speaker
Dr Bronwyn Evans
Dr Bronwyn Evans is the CEO Engineers Australia, the Chair of Building4.0 CRC, a Director of the Australia-Japan Foundation and was recently the CEO of Standards Australia and Vice President (Finance) of the International Standards Organisation (ISO). Dr Evans has previously held executive roles with Cochlear and GE Healthcare and was a member of the Industry 4.0 Advanced Manufacturing Forum Leadership group.
Dr Evans has over 35 years' experience in various engineering roles. She is an Honorary Fellow of University of Wollongong and Engineers Australia and a Fellow of the Australian Academy of Technological Sciences and Engineering. She has been recognised as one of Australia's 100 most influential engineers and recognised as a 100 Women of Influence.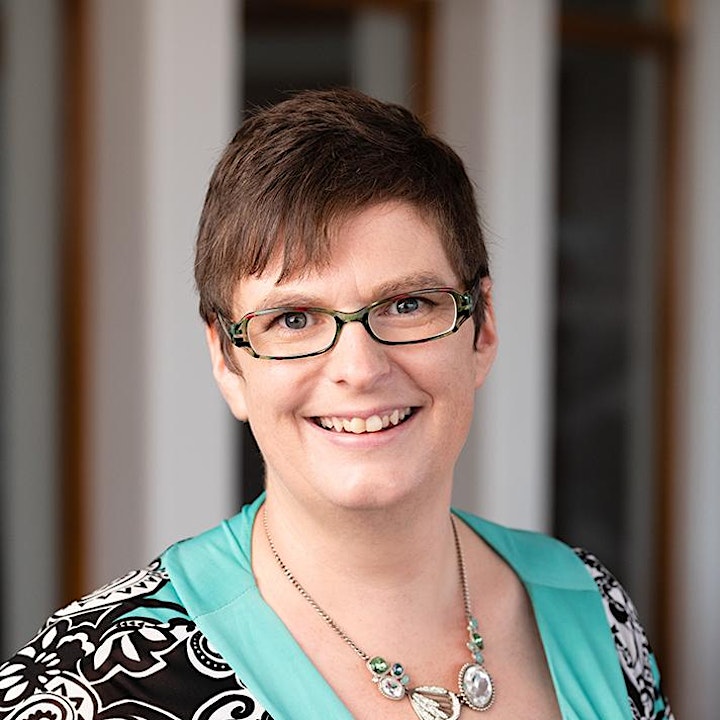 Ruth Harrison
will be chairing the event.
Ruth Harrison is Rocket Woman, an Aerospace Engineer, recruitment professional, passionate Women in STEM advocate, aviation enthusiast and a connector of people.
Ruth started Rocket Woman to help address the lack of diversity within engineering careers by helping women return to and pivot into careers in aviation/space, defence, engineering, and STEM.
Ruth is a member of the Women in Aviation/Aerospace Australia QLD and Diversity Practitioners Association committees and wants to bring gender equity to STEM sooner rather than later by taking direct action. Through Rocket Woman, Ruth advises companies on diversity programs, employment branding, recruitment, and retention programs. She also provides career coaching advice for mid-career professionals and those looking to return to work force after time away.
Ruth is a champion of mature age internships and return to work programs supporting women into non-tradition roles. Ruth has also recently completed a Graduate Certificate in Space Operations to understand how we can ensure diversity within growing Australian and global space industry.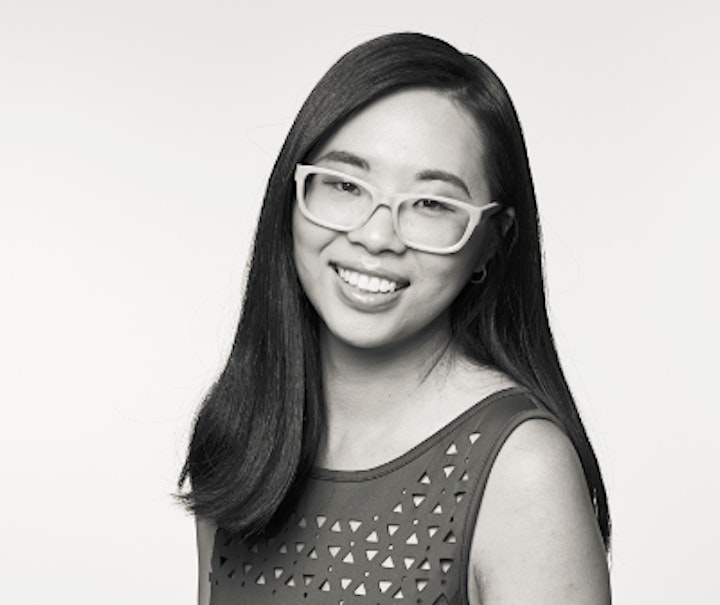 Angela Bee Chan
is the Co-Founder and CEO of Hackathons International where its purpose is to educate and create the changemakers of tomorrow.
Angela has used her participation in Hackathons as her 'second university degree' and has mentored, organized and supported almost 500 Hackathons over the past decade.
Angela is also a 2x TEDx Speaker and in her spare time, she is #isobaking and enjoys hiking.
Hackathons International
Facebook - facebook.com/hackathonsinternational/
www.hackathonsinternational.com/
Personal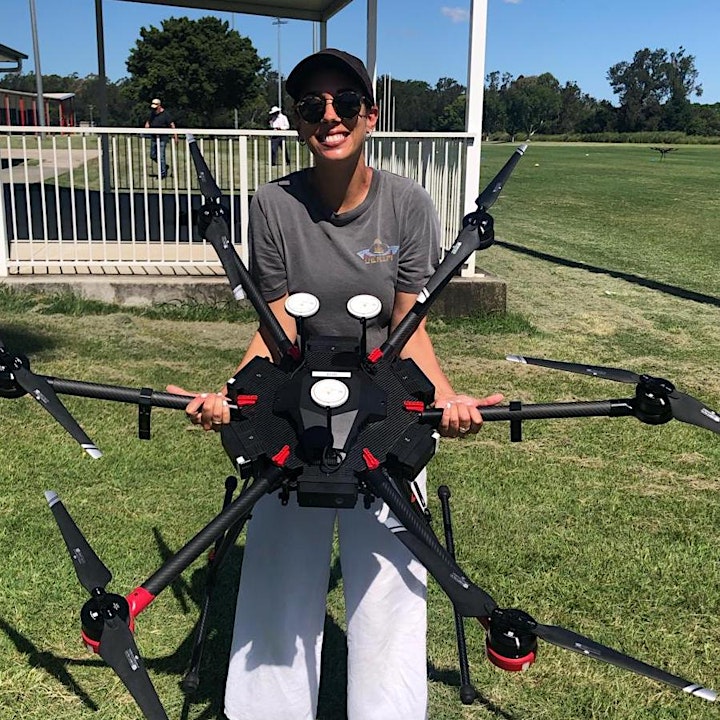 Taylah Griffin
In 2018, Gangalu woman Taylah Griffin became the first Indigenous Australian to graduate with an Honours degree in Electrical and Aerospace Engineering, and the first Indigenous female to graduate from QUT with any Engineering degree at all.
Taylah now works at Boeing Defence Australia (BDA) as a Flight Test Engineer, and is active in the BDA community as a founding member of the BDA Indigenous Advisory Council.
Taylah is passionate about promoting STEM career pathways to young Indigenous Australians, and shares her story with young mob as evidence that being First Nations provides no barrier that cannot be overcome.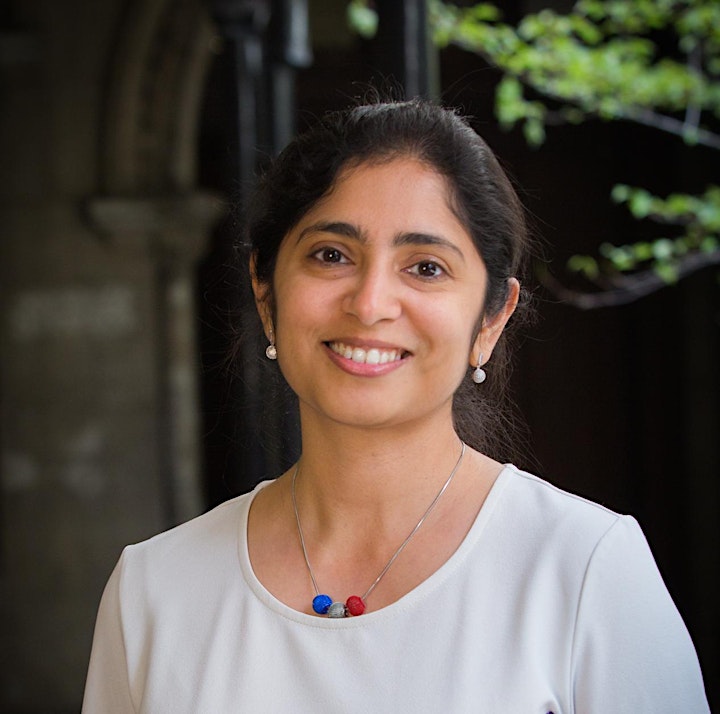 Professor Madhu Bhaskaran
Professor Madhu Bhaskaran is an electronics engineer and co-leads the Functional Materials and Microsystems Research Group at RMIT University.
Madhu has won numerous awards and fellowships for her research including two competitive Australian Research Council fellowships. She has been named as one of Top 10 Innovators under 35 for Asia (MIT Technology Review 2016), and has won medals from Australian Academy of Science and Australian Academy of Technology and Engineering.
The discoveries made at micro/nano-scales by the research group are transformed into prototypes often in partnership with industry. Her work seeks to transform conventional hard electronics into soft and unbreakable products, thin enough to create electronic skin.
Besides research, Madhu has a keen interest in gender equity and research training and has held leadership positions to advocate for the next generation.
Organiser of Women in STEM - Join event EEON, NEEOPA, DPA
We are a forum for anyone interested in diversity, inclusion or equal employment opportunity issues, from CEOs to HR practitioners and beyond.
We aim to provide members with the latest information on current and emerging diversity and inclusion issues through in person events, forums and sharing on social media. Members of EEON are part of a dynamic and supportive network and new members are most welcome. More information about joining EEON, recent articles and info on upcoming events can be found on our website.