About this Event
After the great success of the Inaugural Women in simulation symposium in Newcastle last year, we are thrilled to present to you the 2020 event.
Doing Things Differently
It goes without saying that diversity and inclusion is a hot topic in business, academia and industry; and rightly so. Diversity is important because different matters. Diversity means that:
• Team performance improves
• Workplace satisfaction increases
• Creativity and innovation take the forefront
• Better opportunities exist, and,
• Profit increases
At the 2020 Women in Simulation Symposium, we are daring you to embrace different. Join us for an inspirational keynote and a harness your own potential in the simulation industry.
Content includes:
• Special Keynote - Rae Johnston
• Hear inspirational stories from the simulation community
• Networking activities
• Results of 2019 roundtable discussions, and more...!
Program to be released.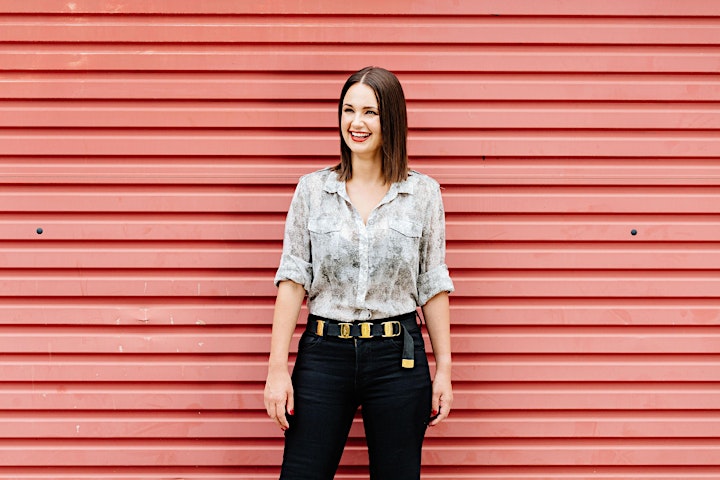 KEYNOTE SPEAKER PROFILE
We are pleased to confirm that Rae Johnston is the keynote speaker secured for this event. Rae is an accomplished STEM journalist, Wiradjuri woman and co-founder of the "Working Lunch" program. Rae will share her story, experiences and inspire our community to champion Diversity and Inclusion in simulation.
Rae Johnston
Rae Johnston is a multi-award-winning STEM journalist, Wiradjuri woman, mother, broadcaster, voice actor and MC.
Rae is the first ever Science and Technology Editor for NITV, host of That Startup Show, and voices "Janali Banks" in the upcoming children's animated series for ABC & Nine, Space Nova. She is also the co-host of NITV's Take It Blak podcast, exploring the stories behind the news.
With almost a decade of experience appearing on every national television and radio news program in Australia, Rae is a leading commentator on all things science, technology, video games and geek culture.
Rae is an enthusiastic, professional and passionate speaker and MC, hosting and talking at conferences, expos and festivals all over the country.
Rae is a founding mentor with The Working Lunch program, supporting underrepresented entry-level people in STEM. At the recent Australian Game Developer Awards, Rae was the recipient of the first "Lighting The Way" award for advocacy and support of the local games industry.
Rae is a part of the prestigious "brains trust" Leonardos group for The Science Gallery Melbourne, and an Ambassador for St Vincent De Paul.
Diversity and Inclusion Policy
Simulation Australasia values diversity and the inclusion of all, regardless of age, gender identity, race, sexual orientation, physical or mental ability, ethnicity or background. In representing a diverse community, Simulation Australasia strives to ensure a culture of respect for all across the various communities, committees, boards, events and all other activities throughout the organisation. This makes us better as an organisation, and stronger as a community.