Women in Leadership Panel Discussion and Lunch: Moving the Needle on the Di...
Description

At Morgan McKinley we understand that diversity is a key area of focus for many of our clients and we are committed to helping them achieve their goals in this area.

As part of our commitment towards helping organisations attract and develop female talent into senior leadership roles, each year we commission a research piece into this area so we can provide value to both clients and professionals in this area.

This year, Morgan McKinley, together with Women on Boards, is delighted to invite you and your colleagues to our annual Women in Leadership Luncheon where we will be discussing our latest research and looking at the reasons why, despite all the pro diversity initiatives we have not moved the needle on the diversity dial.

The luncheon will be a structured panel debate with a networking session where we will be discussing some of the key themes of our latest research with an outstanding panel of business leaders who bring a wealth of experience and diverse range of perspectives to the discussion.

They in turn will be speaking to us about what organisations and individuals can do to drive tangible results.

Our panel is made up of:
Claire Braund - Executive Director, Women on Boards

David Smith - Chief Executive Officer, National Rugby League (NRL)

Kate Aitken - Managing Director, Goldman Sachs

John Lydon - Managing Partner, McKinsey & Company

Rhonda Brighton-Hall - Independent Consultant

The event will take place on Friday, 14 August 2015 from 12-2pm at Doltone House, Hyde Park. We'd be delighted to welcome you to this event.
Registration opens at 11.30am

Please click here to find out more about the event and for full profiles of the panel.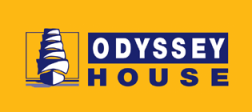 As proud supporters of Odyssey House, Morgan McKinley will donate $5.00 to the charity from every ticket sale.
* Please contact the organiser for any dietary restrictions.