Description
Four remarkable women from four very different industries and countries share their
experiences, knowledge and advice for working internationally.
Speakers:
Ms Mary Ann Collins – Kakadu Blue
Ms Linda Reeves – Global Labour Solutions
Ms Lyma Nguyen – William Fosters Chambers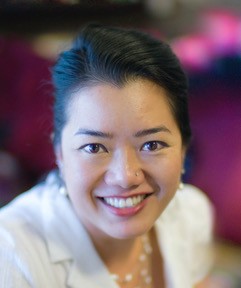 Lyma Nguyen is an Darwin-based barrister, with an international practice in criminal law. Since 2014, Lyma has been recognised one of 45 "Trailblazing Australian Women Lawyers", particularly for her ongoing pro bono practice since 2009 as International Civil Party Counsel at the Extraordinary Chambers in the Courts of Cambodia (Khmer Rouge Tribunal), where she successfully appealed the first mass Civil Party (victim) admissibility appeals internationally, resulting in a broadened definition of "harm" and the admission of nearly 2000 Civil Parties before the Tribunal. Lyma's ongoing work as legal representative for ethnic Vietnamese victims of Pol Pot's genocide in Case 002/02 has highlighted contemporary human rights issues around legal identity and statelessness concerning this minority group in Cambodia. In 2018, Lyma was registered as Counsel at the International Criminal Court in The Hague.
Before her call to the bar, Lyma worked for six years as a Federal Prosecutor, where she appeared in a range of indictable and summary matters including transnational crimes, human exploitation offences and corporations offences. Lyma is a Law and Justice Civilian Expert on DFAT's Australian Civilian Corps register and has received both the Prime Minister's Executive Endeavour Award in recognition of her work for victims of crime in Cambodia as well as a Churchill Fellowship to build expertise in International criminal law.
Ms Tina Dasilva-Cruz - Konnekto Employment Agency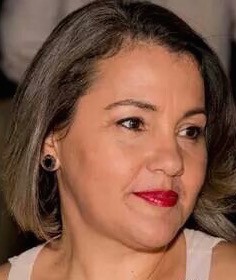 Tina likes to tell those in the know that she's part of the 'Nightcliff High School Mob.' Her first official speaking engagement was at the age of 16, presided over by the then Chief Minister, Cecil Black. She then went on to represent the Northern Territory at The Age English Speaking Awards; and she's still using those talents.
Tina credits the Territory and its way of overcoming challenges – such as rebuilding after Cyclone Tracey, dealing with isolation, lack of infrastructure, and lack of exposure – as the backbone of her personal and professional development. Territorians are a proud and fierce people with an elite society of 'can-doers' at their core.
Tina's current list of 'can-do' projects include:
A small partnership in Myanmar
A joint venture with the largest economics think-tank in Vietnam, Mekong Economics
An employment agency in Timor-Leste
A small accounting and training company, upskilling Timorese accountants
Reading like a travel guide, her career has taken her from Portugal, to Timor, to Darwin, to the USA, to Tokyo, to Vietnam, to Darwin, and back to Timor again. Tina is now passionate about helping the Timorese face their next challenge – development. As she likes to explain - "Give a person a job, they can buy food, housing and education, the basics, but most important is what they get for free: dignity and self-respect".Her family arrived in Darwin as refugees in 1975 and soon put down roots, becoming extremely dedicated and proud Territorians. Tina remains a staunch supporter of all things – institutions, education, business and people – from the Territory. She travels to and from Darwin often, as well as journeying the length and breadth of Australia, always looking for the link, the perfect symbiotic relationship. You will often find her on the sidelines, championing what needs to be done and importance of its being done right, so all the players come out as winners. Ever-accessible and ever-ready; Tina is a proud Territorian with a can-do and will-do attitude! Honoured by the organisation Women of the Year (1984) who acknowledge special input by Australian Women to their respective sectors at the 1984 ceremony in Melbourne she remembers the thrill of being the only Territorian in the room.
Facilitated by Assistant Minister Ms Kate Worden, Member for Sanderson, MLA.
**Lunch will be provided.