Recognise and celebrate our fellow females in the fashion industry at the Women in Fashion Long Lunch and Awards.
About this Event
We are more powerful when we empower each other.
Women in Fashion is a brand new community network offering support, inspiration and recognition to females in the fashion industry across the world.
Join us for our first ever Annual Long Lunch and Awards at the QAGOMA Rooftop overlooking the beautiful cityscape of Brisbane. This is a unique opportunity to meet inspirational Brisbane Women in a supportive environment.
About your day
Canapés on arrival with South Australian Alpha Box & Dice "Tarot" Prosecco
Seated exclusive Lunch followed by Dessert hand crafted by Executive Chef Douglas Innes-Will
Matching South Australian "Tarot" wines by Alpha Box & Dice Wines
Tea & coffee with petit fours
Q&A with Entrepreneur Cathie Reid
Awards & Recognition of 9 Brisbane Women in Fashion
A chance to network with industry women
Special Guest
Q&A with Cathie Reid
Cathie is the Co-Founder of Australia's Epic Group, including Epic Pharmacy and Epic Good Foundation, and the Co-Founder of Icon Group. She has been recipient of several industry awards and honours including: induction into the Australian Businesswomen's Hall of Fame in 2015, named one of the Top 100 Women of Influence by the Australian Financial Review in 2013, winner of the National Telstra Business Women's Award in 2011, and recognised by Monash University with a Distinguished Alumni Award for Professional Achievement in 2012. In June 2019, Cathie was honoured with a Member of the Order of Australia (AM) for her significant service to healthcare delivery and philanthropy.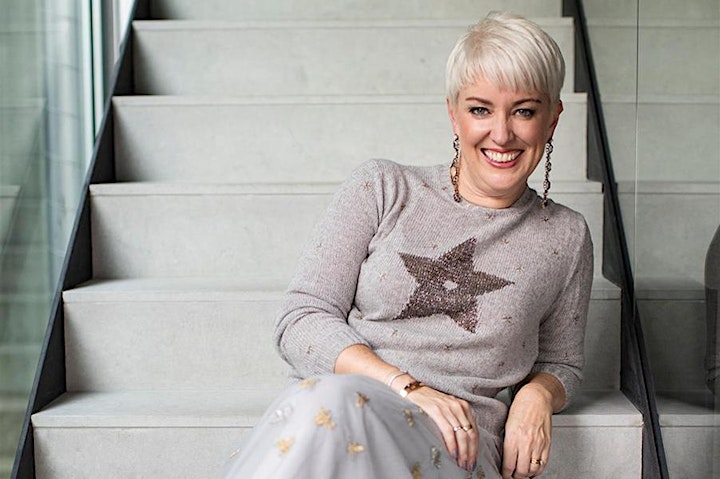 The Women in Fashion Annual Awards Categories
1. SFE Agency Outstanding Educator/Mentor in the industry
2. Kingstones Creative Academy Stand Out Fashion Event
3. Kylies Professional Top Fashion Model of the Year
4. Une Piece Best Dressed
5. Pitcher Partners Leading Stylist
6. Starfire Diamond Jewellery Most Notable Designer of the Year
7. Emerging Designer Collective Fashion Freelancer of the Year
8. Leora Rose Law Best E-commerce Fashion Website
9. Suranyi Trading Innovation Award
Nominations are still OPEN until November 17th 2020. (Brisbane Only)
Vote NOW: https://www.surveymonkey.com/r/7CXVM6J
Photography
Photography will be provided by Brisbane's own "Woman in Fashion" Sharleen Christie Photography.
Car Parking
Car parking is available at the venue for $17 on arrival.
Dietary Requirements
Please add any requirements at the time of booking, or email info@womeninfashion.com.au for any questions.
Covid Plan
The Women in Fashion team have been working closely with the staff at QAGOMA to ensure the highest planning is in place to abide by the covid safe rules. There will be very limited capacity at the venue, and you will be required to list your contact details when purchasing your ticket. *Additionally please email info@womeninfashion.com.au any other attending guests who you know and whom you would like to be seated with. Covid restrictions in place will have socially distanced place settings between yourself and any guests whom you do not personally know.
In the unlikely event that Qld goes into a lockdown scenario the event date will be postponed until restrictions are lifted. For questions please email info@womeninfashion.com.au
All welcome
***This is not a female only event, if you have important males in your life or are a male who supports women in fashion or just love the fashion industry we look forward to welcoming you on the day.
See you there x www.womeninfashion.com.au