Description
About
The growth rate of business in WA is growing rapidly. At Couch Talk, you will have the opportunity to build and share your knowledge with other like-minded changemakers who continue to push the boundaries and build opportunities. Come along to meet peers, learn best practice and share experiences with some of the best female leaders in Australia.
Each event brings a unique panel of speakers, from emerging women in their industry, to leaders of the industry. You will have the opportunity to build and share your knowledge, support network and expand your circle of peers.
Ask the questions you've always wanted to ask and meet some of the best women in entrepreneurship there is in WA.
Make sure you don't miss out on this exclusive event as tickets are limited!

---
31st of October Panel Line-Up
Jennifer Reyes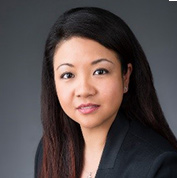 Jennifer's entrepreneurial spirit emerged when she was 7 years old and launched her first business at school selling pens and pencils. With a 200% profit margin day-on-day (partly by obtaining funding through her parents in a form of pocket money), Jennifer grew the business considerably and expanded her client base within a matter of weeks. A big accomplishment, given that trading hours were only at recess and lunch.
A proud mother to an inquisitive 2-year-old, Jennifer is also the Co-founder and Chief Operating Officer of VROC Artificial Intelligence - a West Australian tech company specialising in Machine Learning and Industrial Big Data.
Prior to re-establishing herself as an entrepreneur, Jennifer worked in various industries such a technology, transportation, construction, mining, and oil and gas, in varying capacity as a developer, consultant, business analyst and project manager for several large multinational companies.
Jennifer holds a Bachelor's degree in Science, double major in Communications and Information Technology and Multimedia, a Post Graduate Diploma in Business Information Systems Management, and an MBA.
Lyn Hawkins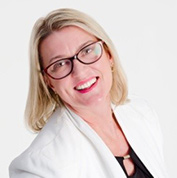 Lyn Hawkins is a Director of Business Women Australia, a national collective of business owners, entrepreneurs, executives, professionals and women on boards. The group is fast becoming one of the most influential groups for women in business.
Lyn is also the Regional Director of the Marketing Director Centre (WA). Her career spans over 25 years in entrepreneurship, marketing and business growth. She has held senior roles with KPMG, Telstra, HHG Legal Group and HLB Mann Judd and has established four of her own business ventures including a digital storytelling, animation publisher.
Sheryl Frame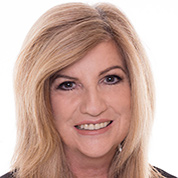 Sheryl began her career studying physiotherapy at the University of the Witwatersrand in South Africa, before changing direction and joining IBM. She has over 30 years of expertise in healthcare, biometrics, IT and marketing, acquired in many and varied roles, including as a systems engineer and programmer, in sales, marketing, strategic planning and management. Sheryl has a broad network of local and international business contacts throughout Australia, Southern Africa, the UK, Canada and the US. She has served since 2006 on the Committee of Women in Technology WA (WiTWA), is a Board Member of SpringBoard Enterprise Australia and is a Director of StartupWA. Since 2012 Sheryl has brought her extensive technology, business and mentoring skills to her role as Commercialisation Adviser to Accelerating Commercialisation, a Federal Government initiative which assists innovative early-stage companies in their transition from idea to commercial venture.
Danielle Dinse - Host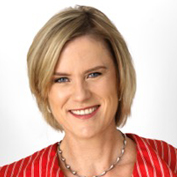 Danielle has a passion and unique capability for bringing people and technology together creating successful transformations. Danielle is an executive leader with over 15 years of experience transforming customer facing technology within global Banking and Telecoms markets. She has previously held management positions within multinationals Telstra, JP Morgan, UBS and Goldman Sachs. She is a change strategist and transformation expert.
Danielle's career spans experience in Australia, United Kingdom, Asia, and America. She relocated to Perth in 2016 to be closer to the family. She is currently co-director of STARTConsulting which is a boutique consultancy specialising in change, people and project management.
Danielle has an entrepreneurial mindset in the way she has been able to transform her own career from programmer to leading large teams within global, complex organisations and a variety of cultures.
Danielle wants to grow thought leadership within Australia around transformation, innovation and change enabling her to bring her passion for connecting people to projects for organisational success. She mentors, volunteers, and swims along with getting to spend time in the beautiful city of Perth with her 'framily' (friends, family, and fur kids).
Kim Kristofferson - Host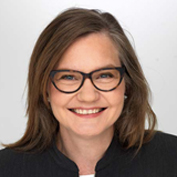 Kim's career includes extensive experience in managing organisational risks during transformational changes, project deliveries and implementing people strategies. Kim has a track record of leading the delivery of effective organisational and operational change management strategies and programs in a number of diverse organisations.
In recent years Kim founded boutique consulting firm STARTConsulting with a passionate view that Change management needs to change. Kim's approach to change is to engage employees and stakeholders in defining the solutions as it develops the necessary desire for change and internal change skills.