Description
About: Secrets to my success (and the bumps along the way!)
The growth rate of business in WA is growing rapidly. At Couch Talk, you will have the opportunity to build and share your knowledge with other like-minded changemakers who continue to push the boundaries and build opportunities. Come along to meet peers, learn best practice and share experiences with some of the best female leaders in Australia.
Each event brings a unique panel of speakers, from emerging women in their industry, to leaders of the industry. You will have the opportunity to build and share your knowledge, support network and expand your circle of peers.
Ask the questions you've always wanted to ask and meet some of the best women in entrepreneurship there is in WA.
Make sure you don't miss out on this exclusive event as tickets are limited!

---
29th of August Panel Line-Up
Sue Pember
Sue Pember is a passionate entrepreneur who has a knack for finding opportunities everywhere she looks. She is the founder of three companies; Aussie Orientation Services, Mi Casa Property Boutique and Aussie Au Pair Services. Aussie OS is an Australian owned and operated Global Mobility Consultancy company that specialises in relocation programs, cultural training and ongoing support to provide workers and their families a smooth transition to Australia.
In 2013 Sue was awarded WA Today Female entrepreneur of the Year and recognised as one of the top 40 under 40, receiving the People's Choice award. She was also a WA region nominee for the coveted Ernst & Young Entrepreneur of the Year Award. In 2015 Sue started Mi Casa Property Boutique - a successful residential sales and property management agency. Sue is passionate about giving back to the community, and donates money to charity for every property sold or leased by Mi Casa. She is also sits on the Board of Parkerville Children & Youth Care. In 2016 Sue launched her third business Aussie Au Pair Services, a cost effective childcare solution, and was appointed WA Ambassador for the Female Entrepreneur organisation, Rare Birds.
Lucie Hammond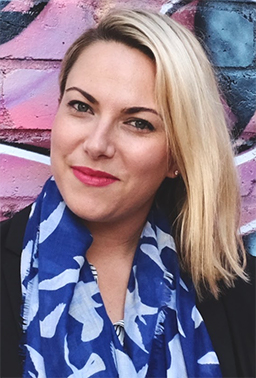 Lucie created Diversifly from a long-standing passion for equality and people potential. She combined corporate communication and change project experience, with coaching, counselling and psychotherapy, to create a training company specialising in essential people-skills for tomorrows workforce, including diversity and inclusion.
Diversifly's mission is to develop super-humans for the future of work. After completing the Founder Institute's acceleration and commercialisation course for tech start-ups mid-2016, she embraced new and emerging forms of tech to bring leadership and diversity content into a 'Future of Work' context. The result was an innovative training experience in virtual reality, designed to help business drive performance and productivity through people. In her past life (pre-kids) Lucie managed corporate teams and consulted agency-side in various sectors across Europe and Australia, including in finance, oil and gas, professional services, insurance and telecommunications. She has more than a decade of experience in employee communication and change programs, executive coaching, and PR and marketing. Lucie lives with her husband and two young boys in Western Australia.
Paula Smith
Paula has been inspiring audiences for over 30 years. Dynamic, Infectious, Inspiring and Commercially Savvy are all words that have been used by her clients to describe Paula as a professional presenter, workshop leader and business coach.
Paula's many roles as a successful business woman and serial entrepreneur have included Director of Australia's largest grooming and deportment school, Franchisor, Hotel Owner, Training College Director, Professional Speaker, Best Selling Author, Corporate Trainer and Business Consultant/Coach.
She is currently the CEO of the Global Institute of Training and Presenting and admits she is a bit obsessed with quality training and presenting.
She is the author of 3 books and is recognised as the leading authority on Presentation Intelligence ™. Paula has been awarded the CSP (Certified Speaking Professional) a global designation by the National Speakers Association only awarded to a small handful of professional speakers across the globe.
Paula is also a proud mum of 3, wife of 1 and friend to a few more. She has been seen attempting the occasional triathlon and enjoys hanging out on her Perth Hills property with a whole bunch of adorable Alpacas.
Danielle Dinse - Host
Danielle has a passion and unique capability for bringing people and technology together creating successful transformations. Danielle is an executive leader with over 15 years of experience transforming customer facing technology within global Banking and Telecoms markets. She has previously held management positions within multinationals Telstra, JP Morgan, UBS and Goldman Sachs. She is a change strategist and transformation expert.
Danielle's career spans experience in Australia, United Kingdom, Asia and America. She relocated to Perth in 2016 to be closer to the family. She is currently co-director of STARTConsulting which is a boutique consultancy specialising in change, people and project management.
Danielle has an entrepreneurial mindset in the way she has been able to transform her own career from programmer to leading large teams within global, complex organisations and a variety of cultures.
Danielle wants to grow thought leadership within Australia around transformation, innovation and change enabling her to bring her passion for connecting people into projects for organisational success. She mentors, volunteers, and swims along with getting to spend time in the beautiful city of Perth with her 'framily' (friends, family and fur kids).
Kim Kristofferson - Host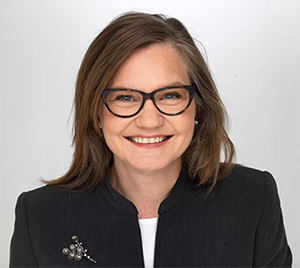 Kim's career includes extensive experience in managing organisational risks during transformational changes, project deliveries and implementing people strategies. Kim has a track record of leading the delivery of effective organisational and operational change management strategies and programs in a number of diverse organisations.
In recent years Kim founded boutique consulting firm STARTConsulting with a passionate view that Change management needs to change. Kim's approach to change is to engage employees and stakeholders in defining the solutions as it develops the necessary desire for change and internal change skills.