Description
About: Developing an entrepreneurial mindset
The growth rate of business in WA is growing rapidly. At Couch Talk, you will have the opportunity to build and share your knowledge with other like-minded changemakers who continue to push the boundaries and build opportunities. Come along to meet peers, learn best practice and share experiences with some of the best female leaders in Australia.
Each event brings a unique panel of speakers, from emerging women in their industry, to leaders of the industry. You will have the opportunity to build and share your knowledge, support network and expand your circle of peers.
Ask the questions you've always wanted to ask and meet some of the best women in entrepreneurship there is in WA.
Make sure you don't miss out on this exclusive event as tickets are limited!

---
26th of September Panel Line-Up
Anna Pitman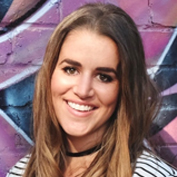 Anna Pitman is an international facilitator and coach specialising in people optimisation and alignment. She is a passionate ambassador of facilitating a positive, productive, innovative, healthy and safe work environment. Anna brings almost a decade of experience within a range of industries such as mining and construction engineering, health, insurance, defence and agriculture. Anna has also founded and directs three businesses and has a keen interest in creating "Intrapreneurs" of your people - getting everyone to think and lead like a CEO. Anna offers a diverse, fresh and open-minded perspective on all things leadership, safety and culture and is not afraid to challenge the status quo.
Pia Turcinov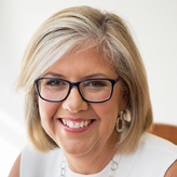 Pia Turcinov is an accomplished Executive and Non-Executive Director with broad and strategic experience across a range of industries. With more than 25 years' experience in the industry, she is an active protagonist within the Australian innovation eco-system. Pia has qualifications in law and business management and offers a wealth of commercial knowledge gained in the private, public and not for profit sectors. Having commenced her career as a commercial lawyer, Pia's professional journey has included roles as a company director, startup founder & entrepreneur, business manager and innovation facilitator. She shares her expertise as an innovation champion, mentor, facilitator and public speaker on topics relating to commercialisation, entrepreneurship, technological disruption, and STEM. As the mother of three daughters, Pia remains an enthusiastic champion for diversity, disruption and enabling female entrepreneurship. Pia manages a portfolio career, holding a number of non-executive and advisory positions.
Jen Froome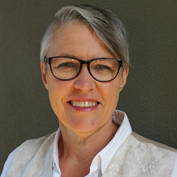 Jen Froome is a unique and heartfelt Leading Australian Transformational Expert, Speaker, and Facilitator. For 28 years Jen has worked with people across Australia and Internationally and she takes them on a journey to understand what is blocking them and then clears away their neural pathways, their DNA and cellular memory regarding thoughts, emotions, and behavior etc. This transforms their connection with success, life, relationship, business, abundance, and leadership. Jen's capacity to hold the space for people to clear their 'success barriers' is profound. She is thought to provoke, inspire and have an impact, including an ability to maintain a powerful connection to present a 'Left of Field' approach. Jen assists those that have 'gained and lost' or sabotaged their success and wealth or who have pushed so hard to succeed and then burned out, or they have not found their way to the next level. Jen clears the backlog within them, then they head toward their true potential which provides a foundation for growth and authenticity as well as business and personal success. Her unique ability to transform client's lives so they go to the 'next level' is outstanding. Jen has a commitment to her client's true self and is a passionate and engaging Transformational Expert who stays connected with whoever she has worked with.
Danielle Dinse - Host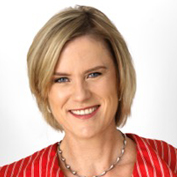 Danielle has a passion and unique capability for bringing people and technology together creating successful transformations. Danielle is an executive leader with over 15 years of experience transforming customer facing technology within global Banking and Telecoms markets. She has previously held management positions within multinationals Telstra, JP Morgan, UBS and Goldman Sachs. She is a change strategist and transformation expert.
Danielle's career spans experience in Australia, United Kingdom, Asia, and America. She relocated to Perth in 2016 to be closer to the family. She is currently co-director of STARTConsulting which is a boutique consultancy specialising in change, people and project management.
Danielle has an entrepreneurial mindset in the way she has been able to transform her own career from programmer to leading large teams within global, complex organisations and a variety of cultures.
Danielle wants to grow thought leadership within Australia around transformation, innovation and change enabling her to bring her passion for connecting people to projects for organisational success. She mentors, volunteers, and swims along with getting to spend time in the beautiful city of Perth with her 'framily' (friends, family, and fur kids).
Kim Kristofferson - Host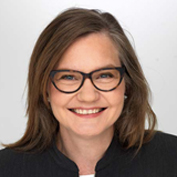 Kim's career includes extensive experience in managing organisational risks during transformational changes, project deliveries and implementing people strategies. Kim has a track record of leading the delivery of effective organisational and operational change management strategies and programs in a number of diverse organisations.
In recent years Kim founded boutique consulting firm STARTConsulting with a passionate view that Change management needs to change. Kim's approach to change is to engage employees and stakeholders in defining the solutions as it develops the necessary desire for change and internal change skills.