Women and Gender Diverse (WGD) Bikepacking overnighter (medium difficulty)
About this Event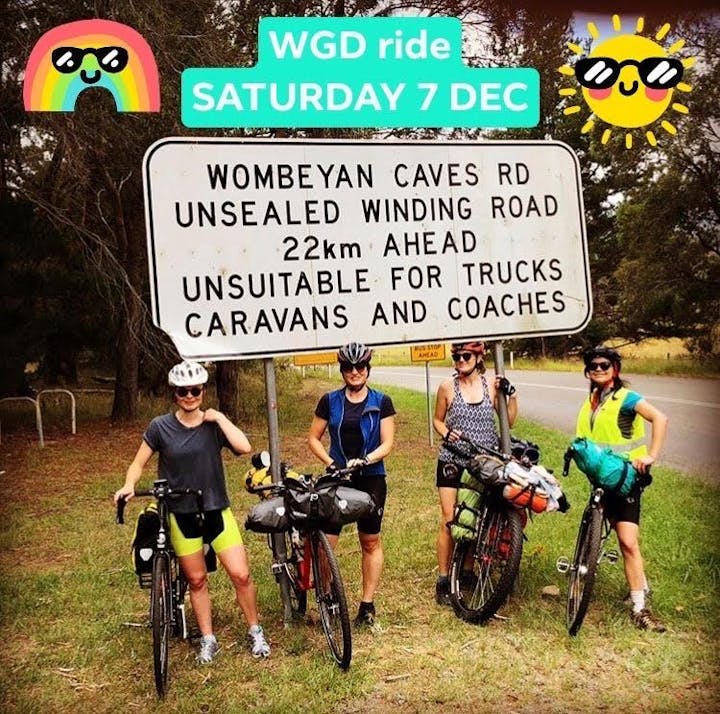 Women and Gender Diverse (WGD) Bikepacking overnighter (medium difficulty)
Mittagong to Wollondilly River Campground
When: Saturday 7 December 2019
Its been a while but lets finish the year with a ride, a swim, a campfire, fairy lights and some tasty camp food!
Terrain : 50% sealed road, 50% groomed dirt road
Getting there: The train to Mittigong only takes about 4 bikes at a time so if you can drive that may be easier. We are also looking at hiring a van to pack a bunch of bikes into (TBC).
Day 1: We'll start at Mittagong Station and ride the 50kms to Wollondilly River camp. This ride is not super hard riding but it will take a few hours to get to our destination.
And bombing down into the river station is one of the funniest things ever! We'll set up camp next to the river and take a well deserved swim before settling in for some fun times camp life.
Day 2: We'll head back the same way we came in. The hill out of the river station is long, but I promise its a relatively easy gradient and a great way to learn that hills really arent that bad.
As always, we will stay together (no drop ride!) to give each other the all the love and support i've seen on these rides over the years. Plus heaps of spirit snack stops.