Description
Essential Ingredient would like to introduce you to a new 2-hour session with Jennifer Benfield, a certified health coach. Sit back, let us serve you refreshments and healthy food prepared by Jennifer and learn about the importance of fuelling our bodies with the right foods without compromising the taste.
Jennifer Benfield from Wiser & Well is on a mission to show people how they can improve their health through the meals they create at home. Making small but impactful additions to the level of nutrition in daily meals, whilst not compromising on taste and feelings of satiety, are at the core of her values. If you are feeling tired, heavy and looking to improve your health this year, this is 2 hours not to miss
"Every mouthful of food we eat is either taking us closer to disease or greater health. Which do you choose? Come along and find out how to make your meals count every day and what is really important to understand about nourishing our bodies and our souls."
The Menu presented by Jennifer
- Kale Chips with Sumac
- Masterstock Pork with Crunchy Asian Slaw
- Poached Chicken Mango and Coconut Salad
- Smoked Trout and Quinoa Kedgeree
- Veggie Chilli
- Raw Chocolate Mousse
Included in ticket price- refreshments, generous samples of cleansing foods made by Jennifer, recipes to take home
About Jennifer...
Jennifer Benfield is the founder of Wiser & Well, an authentic role model for living life to its most healthy! Jennifer is a certified health coach and nutritionist in the making with a genuine expertise in gluten, dairy and refined sugar-free eating. Her company is on a mission to improve lives with information that will inspire and motivate you to make your health your number 1 priority. Jennifer will show you how to bring your energy back all whilst making it interesting and delicious!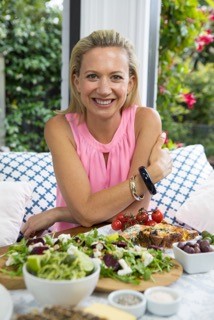 Booking Conditions:
1. Cancellations are not refundable.
2. The Essential Ingredient reserves the right to alter or cancel a class without notice. In the event of a change, you will be contacted on the daytime phone number provided to us at time of booking.
3. Registration is from 30 minutes prior to the class start time.
4. All classes and events require closed-in shoes.
5. We cannot accommodate dietary requirements in all cases. Please contact us prior to booking on 02 9555 8300.