Womens Relax + Restore Retreat
About this event
Two Night, Three Day Retreat
*** Only 4 bunk spots left.
This retreat was suppose to happen in 2020, but the universe had other ideas. After a year like 2020, we all need a little extra R&R to release, let go and recharge.
Plus I know how you feel. Life gets super busy and everyone's needs seem to come before yours: work, family, partners, children, parents etc.
Before you know it, you feel overwhelmed, tired, snappy, desperate for everything to stand still for a few days, hours, just so you can catch your breath.
I have been there, and things didn't get better by themselves. In fact, I was forced to take a break – my body demanded it. The result: chronic fatigue and burnout.
But you don't have to wait for that unwelcome break. Claim your own break sister!
And before you say you have others to think about, this is as important for the people in your life, as it is for you.
Fill your cup, and you'll be able to give more with ease and true vitality.
I want to help you find some nourishing stillness and connect in with yourself.
I created these retreats as it was what I personally crave myself; peace, quiet, whole food, yoga, deep breathing, nature, pure receiving and connection with myself and other like minded women.
Come join our 2021 Women's Retreat!
Just 1.5 hours from Latrobe Valley in Gippsland or Melbourne's CBD, the house and the yoga space are seamlessly integrated into the landscape, nestled into a two acre flower and orchard garden, with the Warburton mountains providing a stunning backdrop.
This retreat is for you if your seeking:
Total switch off time
Refilling their self energy cup
Re-connection with their bodies
Who want to be held, nurtured and nourished
Create space to breath and reflect
Two day full days of self care time
Connect with like minded women
Here's what happens on the retreat:
You set an intention and you journal to get all those chaotic thoughts to the surface and start getting clarity
You join two workshops with the other amazing women and me
You enjoy healthy yet lick-your-fingers delicious vegetarian meals. You don't have to worry about what's for dinner 😉
You yoga your way to mental peace with yin, restorative yoga and yoga nidra
You quieten your mind with daily meditation
You nourish your soul with a women's circle
You leave home with tools and techniques to help you navigate daily life with more intention and calm
You connect with an intimate group of like-minded women who have already claimed their space
You will have free time to rest, nap, walk, journal, read and enjoy the beautiful property.
You will receive a 1 hour massage with Rhianna Bridgett from The Wellness Nest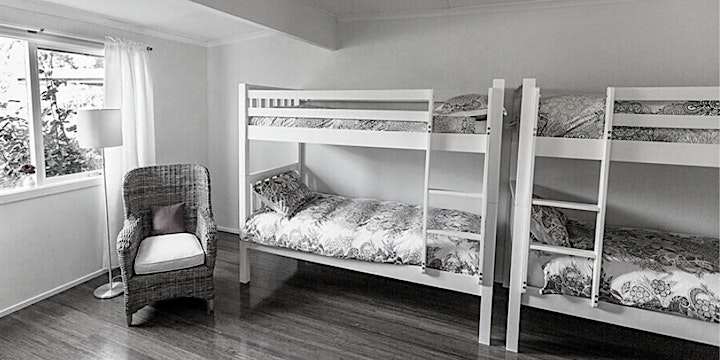 But don't take my word for it.
Here's what other women have said about it:
Just amazing! Exceed my highest expectations. Honestly feel it has been life changing - Shevaun R
Reconnecting with who I AM has been magical - Mariella R
This retreat gave me the opportunity to slow down, and take some time to reconnect with myself. Self care has now become a priority for me again. I leave the retreat feeling refreshed and replenished. Thanks Ilana for a beautiful weekend. - Nicole R
he weekend was the whole package. Beautiful like minded soul sisters joining as one to share their journey's and experiences. The aura and spirituality of each and everyone was an absolute goad send. Ending the retreat with a sound healing was pure bliss. Yes i've recharged, reset and i'm on my way to being reborn. – Natalie Coleman
So what do you say?
Will you make time for yourself and schedule in a weekend for YOU?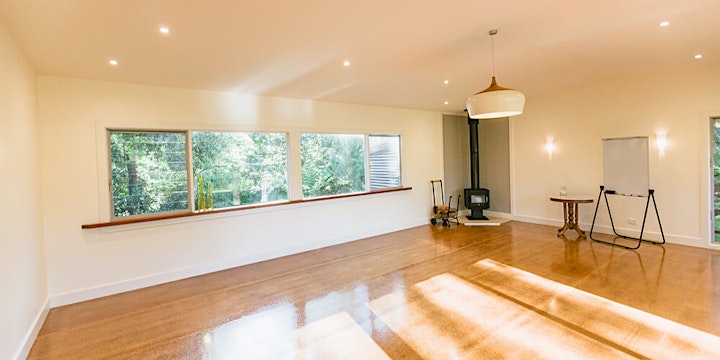 Just 4 bunk spots left. Here are the details:
Women's Weekend Retreat:
Arrive: Friday 30th July 2021 from 4pm
Depart: Sunday 1st August 2021 from 2pm
Location: Wesburn, VIC 3799
Deposit: $250 (Non-refundable), balance due 4 weeks prior to retreat.
Rooms: (4 Bunk Spots Left)
PS: If you need a payment plan, just ask me. All that matters is that you take the break you need and deserve!
**** You can find more photos of Riverdale and information about the retreat on my website: https://ilanak.com.au/womensretreat/
NOTES: (Please read before you book)
Full retreat schedule will be available 5 days before the weekend.
You are welcome to arrive at the retreat from 4.00pm. The opening circle will start from 5-5.30pm.
The retreat will close at 2pm on Sunday 1st August 2021.
All yoga classes are gentle, slow, restorative and for all yoga levels (including beginners who have never done yoga before).
Please be aware that all classes are optional. Guests can opt in and out of the schedule depending on their own wants, needs and feelings.
All meals will be vegetarian with vegan and gluten free variations available. Please email me for any specific dietary requirements if the above are not accommodating.
Payment plans are available. A minimum of $250.00 non-refundable deposit is required to secure your place, please email ilana@ilanak.com.au with which room type you want to book before to paying your deposit. The remaining amount is due 4 weeks before the retreat via bank transfer.
You will need to bring your own yoga mat, small pillow and blanket for use in yoga, meditation and workshop classes. Full details of what to bring will be emailed the week before the retreat.
Come and replenish your mind, body and soul!
Organiser of Winter Women's Retreat
Ilana is a passionate kinesiologist, yoga teacher and mindfullness wellbeing enthuisast who's life purpose evolved from a 12 year career as a CPA chartered accountant in the utilities industry.

As a perfectionist, workaholic people-pleaser with a constant go-go lifestyle, she found it hard to draw the line between work and play. Having pushed her emotions and sense of self out of the way, the stress of this lifestyle eventually impacted my emotional, mental and physical wellbeing. Resulting in chronic fatigue and lymes disease.

On a two-year healing journey she found a new life's mission in educating, inspiring and empowering others to understand their unconscious habits and patterns, own their health, understand energy, movement, mindset, emotions, to learn self-awareness and to practise self-care. 

Ilana encourages her clients and students to find their own lifestyle that brings them joy, passion, nourishment and love for this is key to an energetic and authentic life.