Description
Winter in Sydney is short… so much to cook in such little time! Who doesn't love a nice homemade pie with lovely short buttery flakes of pastry and a delicious filling?
Come in out the cold and let Jeffrey Simonetta share with you 3 very different pie recipes. You will learn the art of working with shortcrust pastry and also how to prepare stunning fillings using steak, seafood and poultry.

Upon completion, you will sit down to enjoy all you have produced with hearty winter salads and a glass of wine.
The Menu
Chunky Steak and Guinness Pie Individual pies made with shortcrust pastry

Old Fashioned Family Fish Pie Creamy cod pie with fluffy clouds of mash potatoes on top, the perfect winter warmer.

The Award Winning 'Love a Duck' Succulent Duck and Olive Pie this pie was created by Jeffery during his time at The Epping Hotel where it was awarded one of Sydney's Top 5 dishes by The Sydney Morning Herald
''They take whole ducks, braise them overnight with balsamic until they're softer than butter, the crust of the pie is made with duck shortening (more duck) and the top is a silky parsnip puree with wilted English spinach. Amazing.'' Sydney Morning Herald


About the Chef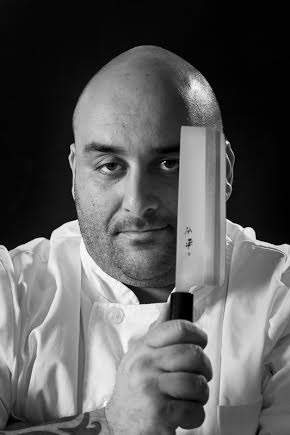 Jeffrey Vincent Simonetta is an Australian–Italian Chef who has worked under some of Australia's most influential Chefs.
His family background, thick with Italian culture, influenced the way in which he sees cooking and produce. It taught him that; "To be Italian is to be passionate. It is to intimately taste wine, sauce, and ripe olives, as well as appreciating simplicity and nature, from the fragrance of the spring air, the skill of the sculptor, and the soul of the painter. It means to belong to a gene pool influenced by some of the most interesting cultures in history and translate those onto a plate".
---
Booking Conditions:
1. Cancellations are not refundable.
2. The Essential Ingredient reserves the right to alter or cancel a class without notice. In the event of a change, you will be contacted on the daytime phone number provided to us at time of booking.
3. Registration is from 30 minutes prior to the class start time.
4. All classes and events require closed-in shoes.
5. We cannot accommodate dietary requirements in all cases.
6. All menus may be subject to change due to availability of fresh produce