Description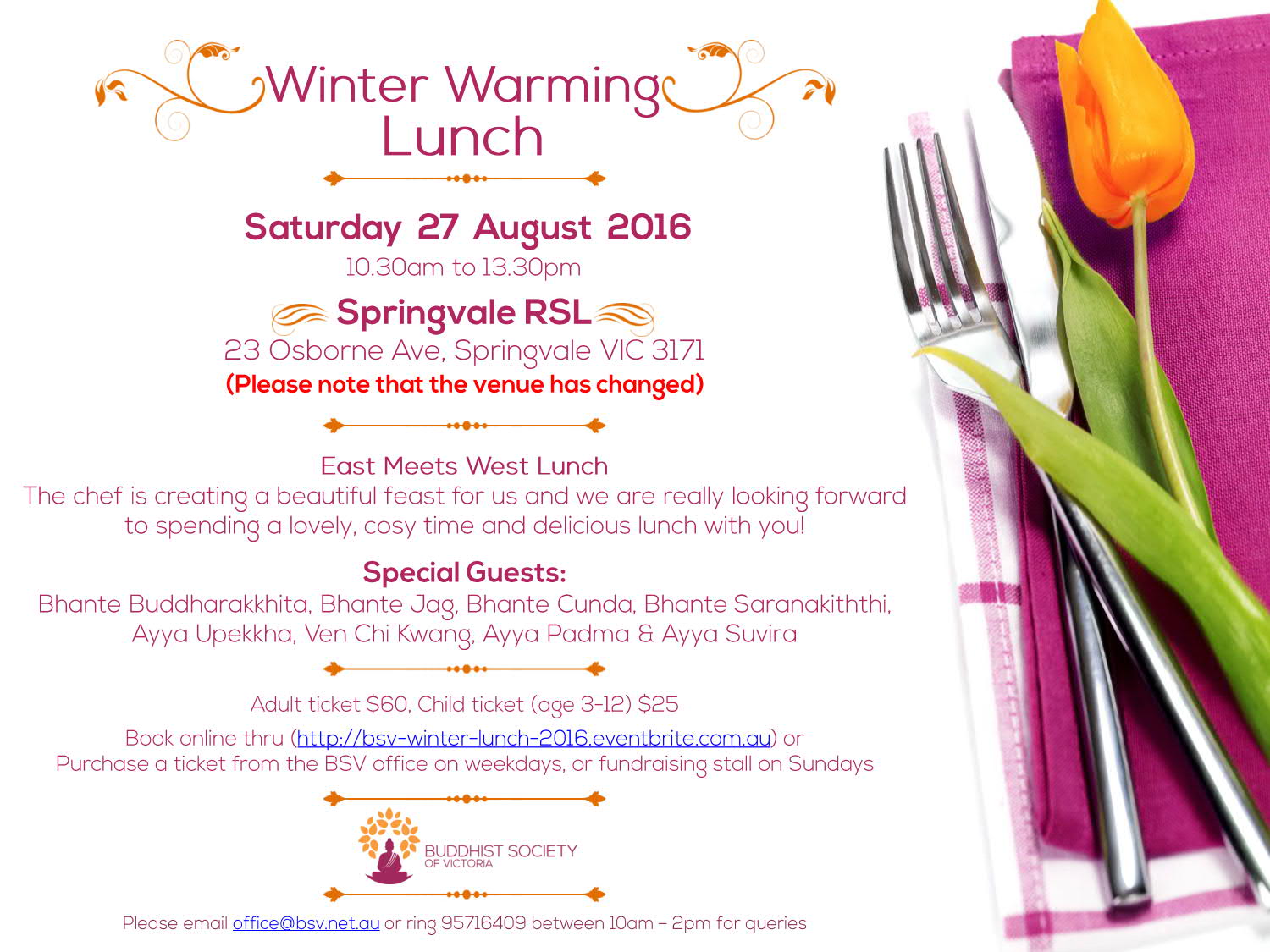 You are cordially invited to our Winter Warming Lunch!
An afternoon when the community comes together; bonding over food and celebrating how far we have come.
This year's program includes a three course Western meal (vegetarian and non-vegetarian), accompanied by music, laughter, prizes.
Attending monastics include: Bhante Jag, Ayya Upekkha, Ven Chi Kwang, Ayya Padma & Ayya Suvira.
P.S. Please bring your family and friends to support this event; helping the BSV to raise much needed funds for its operation and maintenance.


Getting There
Address: Springvale RSL, 23 Osborne Ave, Springvale VIC 3171
If you are driving, there is ample parking space around the area.
If you are taking public transport, the nearest train station is Springvale, followed by a 10-15 min walk.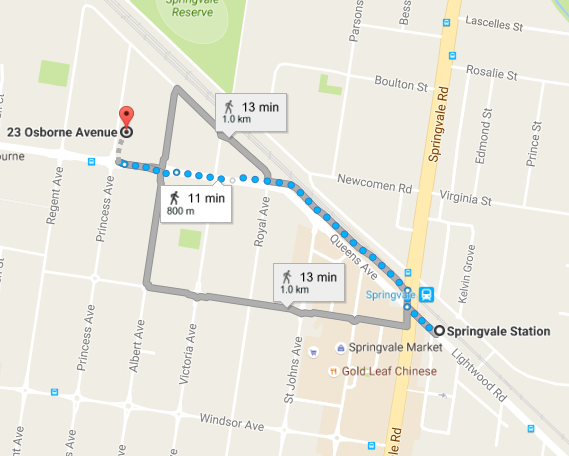 Note: Photographs taken during the event may be used for future publicity purpose. If you prefer to be excluded, please notify the organisers beforehand.
Upcoming Fundraising Project

Image: For illustration purposes only
This year's fundraising focus will be the Monk's Sangha house.
Thanks to your generous support so far, we have fully funded the Nun's living quarters at Newbury Buddhist Monastery (NBM).
Moving towards our vision of a forest monastery that supports both monks and nuns, funding the monk's living quarters is the next step.
The building facility will serve as a library, office, store room, sewing room, kitchen, shower block and laundry area for the monks.
Along with the construction of 3 x monks' kutis; the total fundraising target is $150,000.
For more details about the Newbury Forest Monastery Project, do visit: http://supportnbm.bsv.net.au/