Event Information
Refund policy
Contact the organiser to request a refund.
Eventbrite's fee is nonrefundable.
Deeply Transformative Spiritual Healing Retreat Yoga | Sound Healing | Guided Meditations Cacao Ceremony | Reiki Energy | Farm | Vegan
About this event
Reset and Recharge Retreats
Deeply heal , cleanse, balance and restore
Ignite your spirit
Cleanse
Detox your soul 🙏🏻
Yoga
Meditation
Reiki Spiritual Healing
Physic Reading and Devine Guidance
Sacred Cacao Ceremony 💜
Sound Healing
Detox Spa, Sauna and Steam Room - experience the magic of cold plunge pool with hot and cold therapy. Benificial for calming the body and mind.
Nature therapy
Alignment therapy
Goddess Ceremony 👼
All things to raise your energetic vibration.
To cleanse and transform.
Come on a soulful journey with me 🦋
Let me help you light up your beautiful soul 🔥
Chakra balancing
Sound healing bowls
Vegan food
Including 3 days
2 nights accommodation
All Vegan meals
Yoga, meditation
Cacao Ceremony
Reiki spiritual healing
Psychic guidance
Farm Sanctuary Tour
Love and laughter
Connection 🖤
Fire Ceremony
All energy is only borrowed, and one day you have to give it back 🦋💛
Welcome to the Winter Solstice Goddess Retreat 🦋
Come away with us to the Byron Hinterland Retreat in the magical Owl and Pussycat Animal Sanctuary ✨🥰
Experience the sacred connection of Mother Nature, the spirit of each other and the precious souls of these special rescue animals.
We offer three days pure bliss including daily Yoga, Meditation, Sound Healing and Cacao Ceremonies. We specialise in deep spiritual healing, sharing love, light and Reiki Healing infused in all of our sessions.
Their will be positive growth and self development workshops while being submerged lost in tranquility in the Byron Hinterland enjoying vegan cuisine and connecting with like minded souls.
Human connection is the secret to love and happiness ~ practising self love can shift your mindset in an instant and set you up for a whole new way of living.
Compassion is the driving force of a wholesome life. Connect with nature, the purity of the animals, conscious living plant food and unconditional love for one another.
Vulnerability, empowerment, growth and change are all aspects we don't take lightly.
If you are ready to make the changes in your life and break away from old beliefs, stagnant energy or a life you are struggling to move forward in then make the jump.
Join us..
Your mind, body and soul will thank you.
There is a path that honours all and embraces all. It judges none and excludes none.
It does not require that you leave anything behind except your limitations.
It is the Path of love and freedom.
All great teachers have pointed to it and most have ultimately taken it. It is open to all. The door is within your mind.
The key is within your heart.
Leave your name and emails below for registration forms and to apply to secure a spot in this next magical retreat.
This is catered for everybody. Single, couples, male and female. Beginners and advanced in yoga and meditation and where ever you are in your spiritual journey.
We welcome you with open arms and an open heart.
Come to us, to let go.
Come to us, to heal.
Remove the mask and find your true purpose and power.
You are divinely guided,
You are so loved.
Namestè 🙏🏽
What to bring:
Yoga Mat
Journal
Water Bottle
Yoga/ Comfortable clothes
Warm Clothes
Closed in Shoes
Pillow
Towel
Hot water bottle (optional)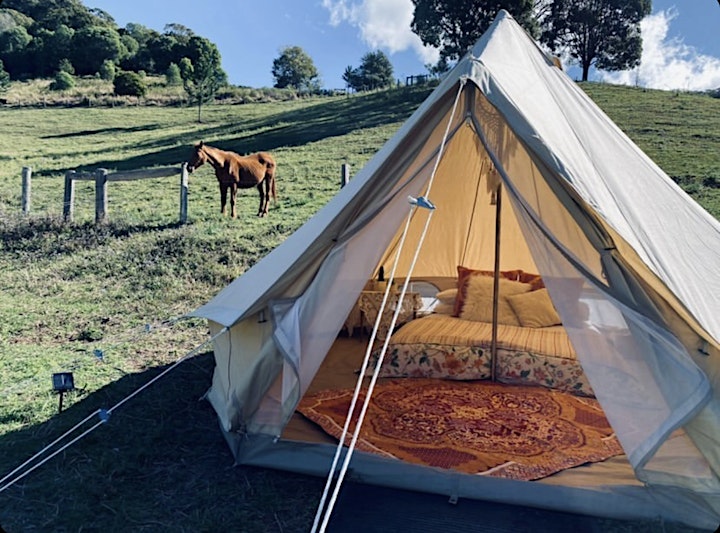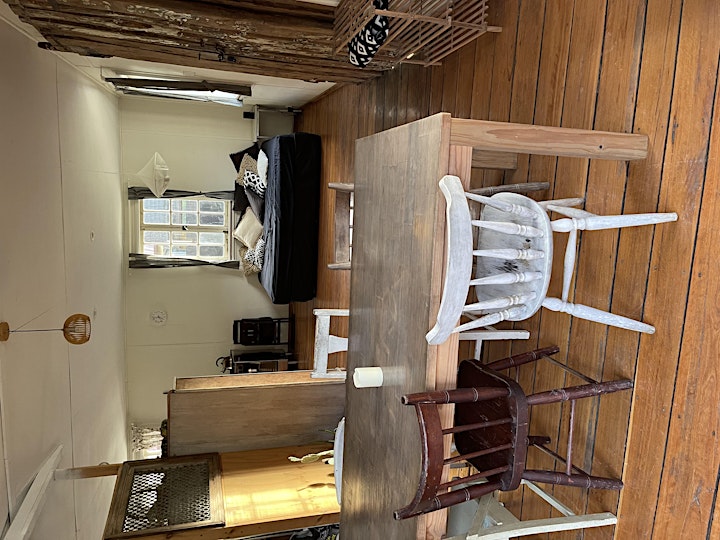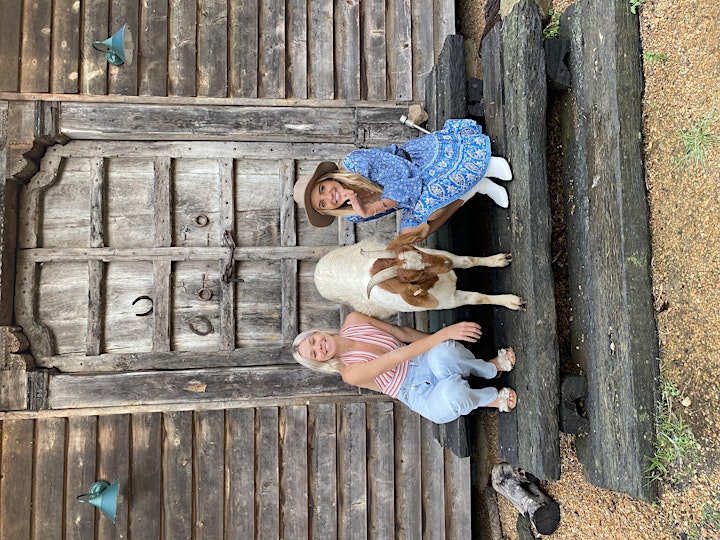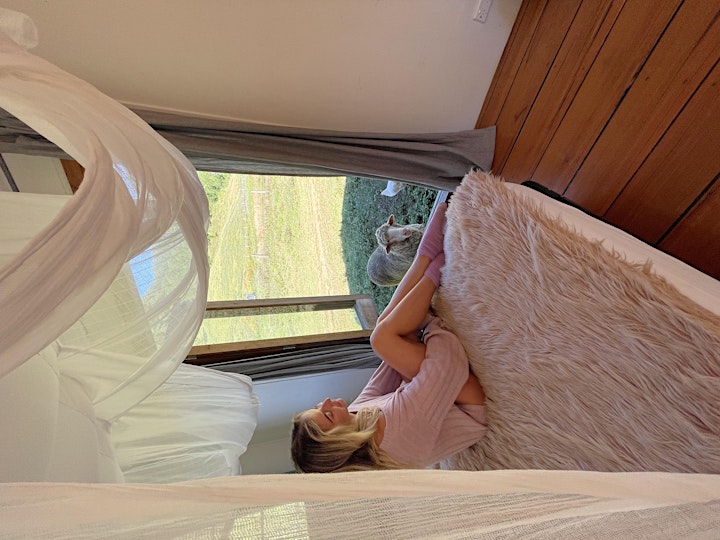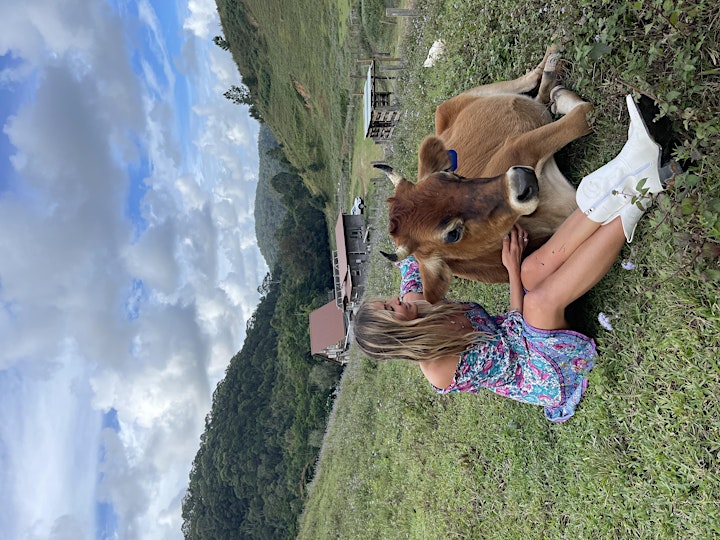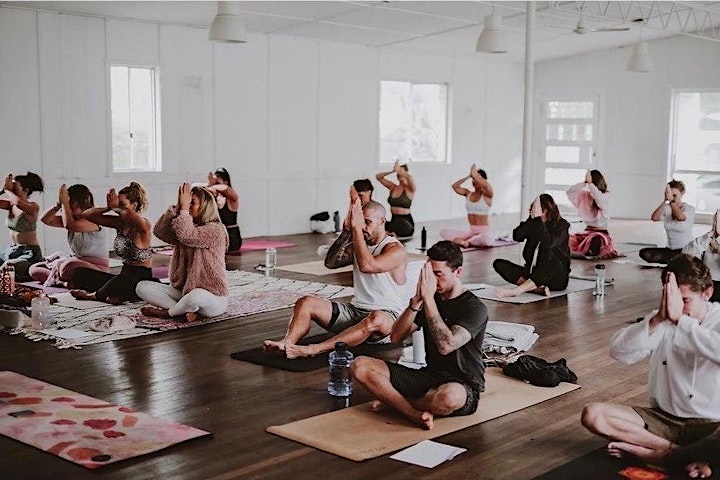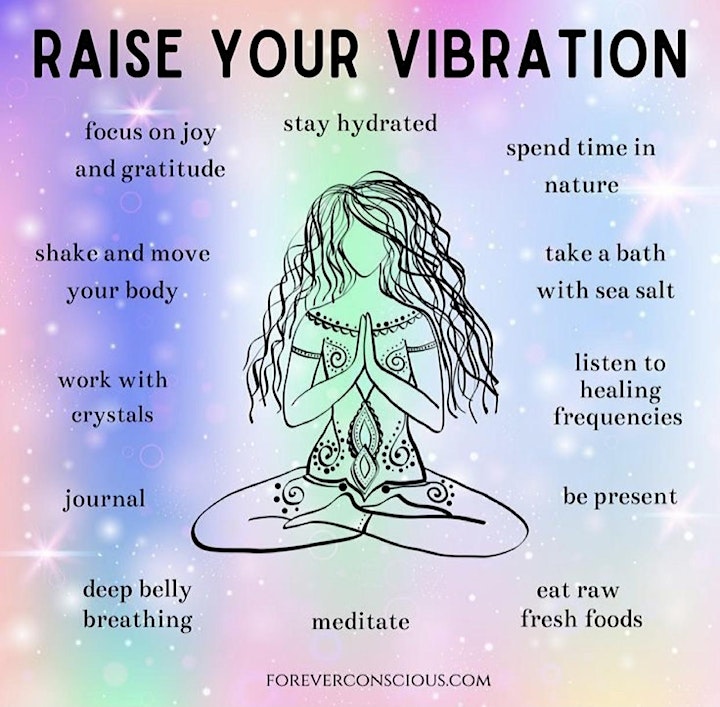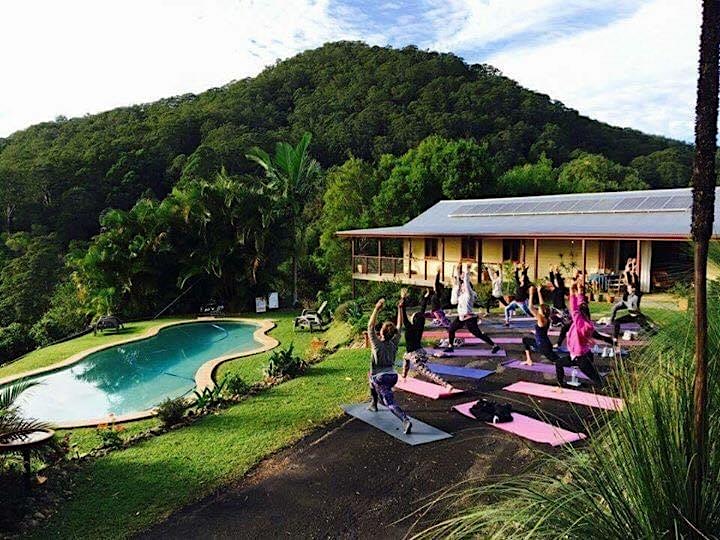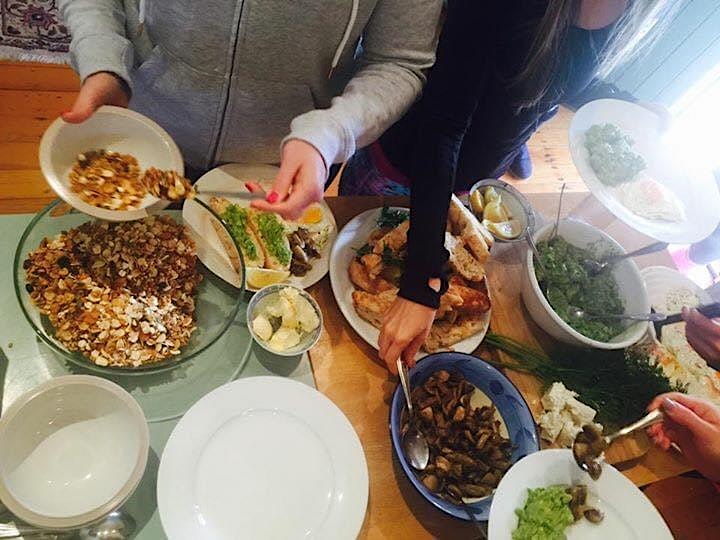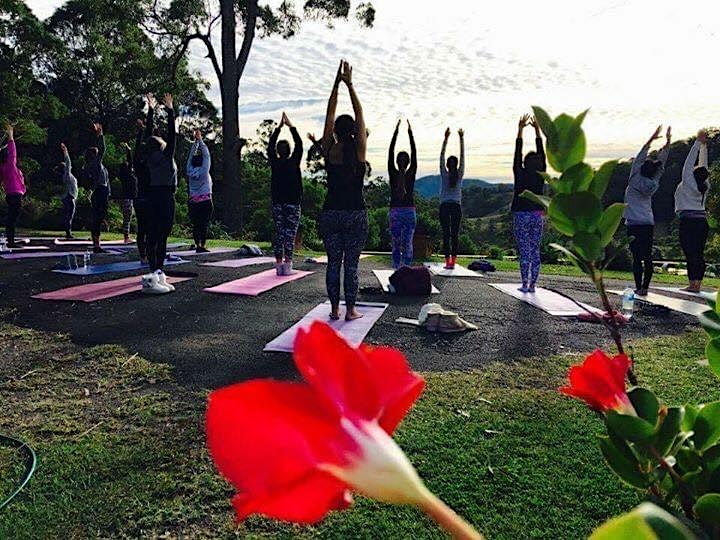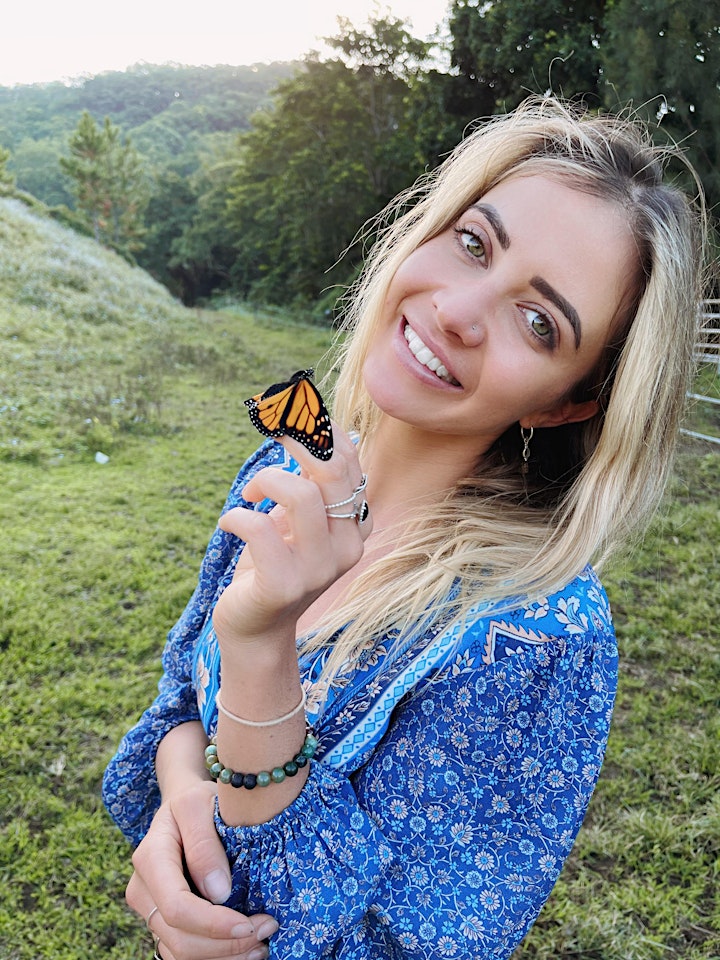 Join us for a weekend of love, movement, connection, love, laughter, joy and pure bliss.
Investment: $600.00
$150.00 deposit
Payment plans available.
Please email to arrange,
bryony_atkins@hotmail.com 💕✨
We welcome you with open arms and an open heart.
Come to us, to let go.
Come to us, to heal.
Remove the mask and find your true purpose and power.
You are divinely guided,
You are so loved.
Namestè 🙏🏽
Bryony ♥️
Organiser of Winter Solstice Goddess Retreat
My style of yoga I teach is unique and authentic, in a way that intuitively I am able to connect on a deeper spiritual level and create yoga flows especially designed for your personal needs.
I have been practicing yoga for over 15 years and completed my 200HR YTT Yoga Training 5 years ago in Bali where my life changed completely.  
I have an obsession with the power of the mind and believe I have found the perfect balance between the spiritual side of yoga and meditation and the science behind shifting your biomechanics to change your mental and physical state. 
I dream of all my loved ones, friends and family being able to learn and experience my teachings. 
 I teach traditional Yoga and Meditation combined with Reiki energetic healing skills and qualifications. My studies of yoga has lead me to a life of fulfillment, peace and happiness and have developed a passion to share it with the world.  
I have had the privledge to teach thousands of people yoga and how to incorporae the tools that have helped me overcome many life challenges and obstacles in every day life. 
The Goddess Yoga retreats have been and will continue to be the highlights of my life.  Watching people rapidly transform their mind and body and mental state throughout the weekend is truly all powerful, uplifting and inspiring. 
For Yoga, mediation and mindfulness practices I am forever thankful.
I am extremely grateful for the life I live, the life I have created and having the opportunity to share my gifts with the world. 
Love Bryony xx