Winter Rest + Recharge Retreat
About this event
After a year like 2020, we all need more refueling and recharging and there is no better time to rest, then in the rest season of winter.
This soul filling afternoon is for those who maybe seeking:
Some deep soul time
Nurturing rest and relaxation
Refilling their energy cup
Re-connection with their body
Who is feeling overwhelmed with emotional or physical stress
To release emotional pain, heavy burdens, tensions and anxiety
Breathing space to reflect
In need of some extreme self care time
Connect with like minded people
Maintain your health and wellbeing
What's Included:
Retreat intention setting + journaling (New Moon Energy)
Winter energy healing
Restorative yoga practice
Lying Yoga Nidra meditation
Healthy vegan treats shared over a women's connection circle
Use of essential oils, angle cards and all things required to nourish your soul
NOTE: Treats supplied by The Source Bulk Foods in Traralgon
Details:
Time: Arrive 6.15pm, for 6:30pm start. Finishes at 9.15pm (approx)
Date: Friday 9th July 2021
Location: Expansion Yoga 22b Seymour St, Traralgon VIC 3844
PLEASE BRING:
Yoga mat (if you want extra cushioning, one is supplied),
Small pillow for your head
Towel (for use over the bolster)
Water bottle
Only 18 places available so bookings are essential!
Investment in mini retreat:
Tickets: $97.00 + EB Fees
***NOTE: payment plans are available, please email ilana@ilanak.com.au for details.
Come join us and replenish your mind, body and soul.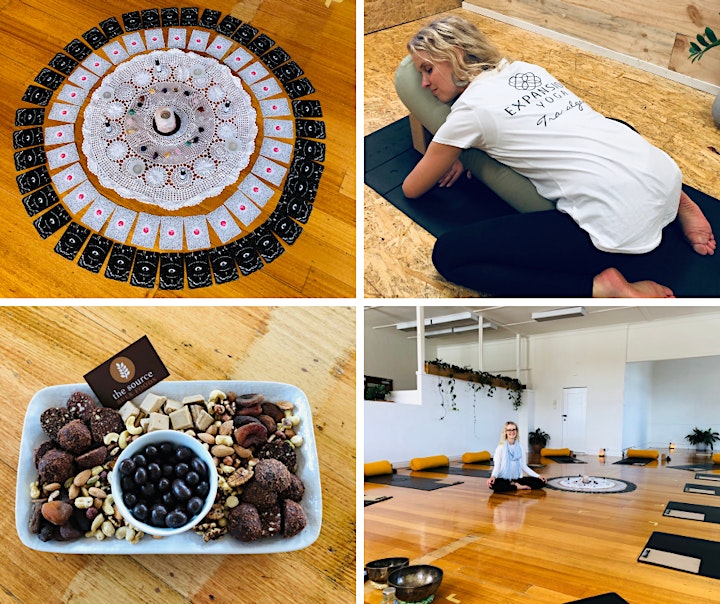 Organiser of Winter Evening Retreat
Ilana is a passionate kinesiologist, yoga teacher and mindfullness wellbeing enthuisast who's life purpose evolved from a 12 year career as a CPA chartered accountant in the utilities industry.

As a perfectionist, workaholic people-pleaser with a constant go-go lifestyle, she found it hard to draw the line between work and play. Having pushed her emotions and sense of self out of the way, the stress of this lifestyle eventually impacted my emotional, mental and physical wellbeing. Resulting in chronic fatigue and lymes disease.

On a two-year healing journey she found a new life's mission in educating, inspiring and empowering others to understand their unconscious habits and patterns, own their health, understand energy, movement, mindset, emotions, to learn self-awareness and to practise self-care. 

Ilana encourages her clients and students to find their own lifestyle that brings them joy, passion, nourishment and love for this is key to an energetic and authentic life.