Sales Have Ended
Ticket sales have ended
Sorry. Ticket sales have ended.
Sales Have Ended
Ticket sales have ended
Sorry. Ticket sales have ended.
About this Event
Be inspired by the beauty of Botanical Art and discover the pleasure of working with exquisite Winsor & Newton Water Colour paints, unrivalled in their pigment quality and performance.
Developed by Winsor & Newton Resident Artist, Carla Hananiah, the Botanical Collection harks back to a historic and traditional artist palette, with a modern twist. The Winsor & Newton Water Colour Spotlight Colours for Autumn/Winter 2020, showcase the suitability of potential mixes to create botanical and landscape colours.
Winsor & Newton Water Colour paints have been used by Botanists and Artists for over 150 years to create artworks, including the scientific documentation of fauna species as well as the creation of paintings of historical significance.
You will be introduced to the Winsor & Newton Water Colour Spotlight Colours for Autumn/Winter 2020 and be guided through a series of Botanical Art activities where you can refine your skills in the process of Botanical painting. There will be an introduction to the Winsor & Newton world of Water Colour, and participants will be encouraged to experiment and explore various colours, mixes and applications.
Additionally, each participant will be provided with a template from which to create their own Botanical artwork with the guidance of a qualified Artist.
All art materials used in the workshop will be provided, including Winsor & Newton water colour paints and Fabriano water colour paper.
Spaces are limited and booking is essential. Special offers for event attendees on the day.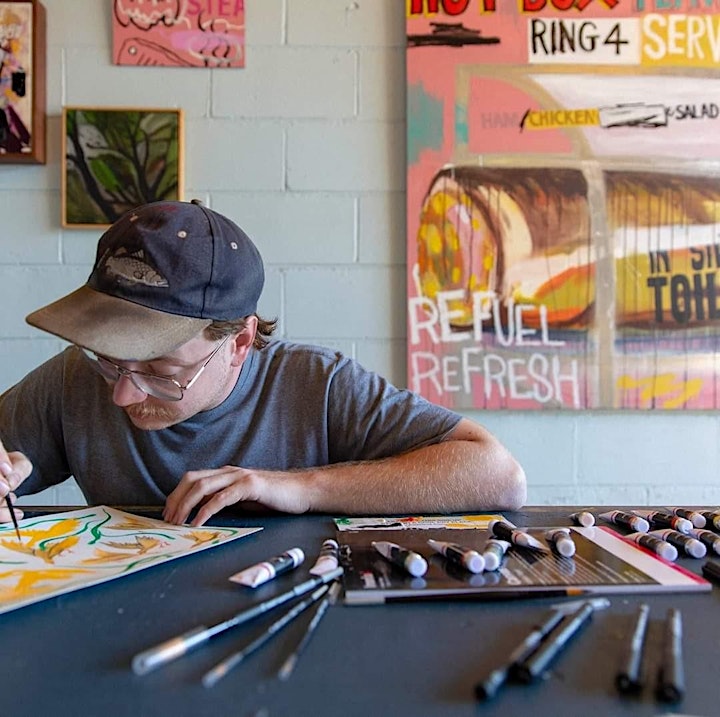 ECKERSLEY'S COVID-19 POLICY
The health and safety of our customers and staff is our priority.
We would like to reassure you that we are monitoring official updates and requirements provided by the Australian Government and undertaking the below measures for our workshops:
Maintain social distancing (a minimum of 1.5 metres)
Host smaller workshops
All participants are required to adhere to health and hygiene practices including using hand sanitiser on arrival and during the course of the session
All equipment is cleaned and sanitised thoroughly after use and wherever possible new equipment is used for each participant
If the Government requires our events to be cancelled, we will issue you a full refund
For everyone's health and well-being, please refrain from coming to our workshops if you have:
felt unwell and/or have even the mildest symptoms such as tiredness, runny nose or a sore throat. (You should also have a conversation with the people you are spending time with to ensure they do not have symptoms.)
returned from overseas in the last 14 days
been in close contact with a confirmed case of COVID-19: (coronavirus) in the last 14 days
Thank you for your continued support as we adapt to these changing times.
We look forward to seeing you at the event!