Description
It's not a topic often talked about but one that needs to be heard. The fact is, heart disease is the single biggest killer of Australian women.
Let's come together to fight women's heart disease and protect the hearts of the women you know and love.
With only 300 tickets available, the odds of winning this stunning diamond pendant worth over $10,000 are truly stacked in your favour, but the odds of saving lives are unmatched.
Raffle drawn on Melbourne Cup Day, Tuesday 7 November 2017 at Stamford Plaza, Brisbane.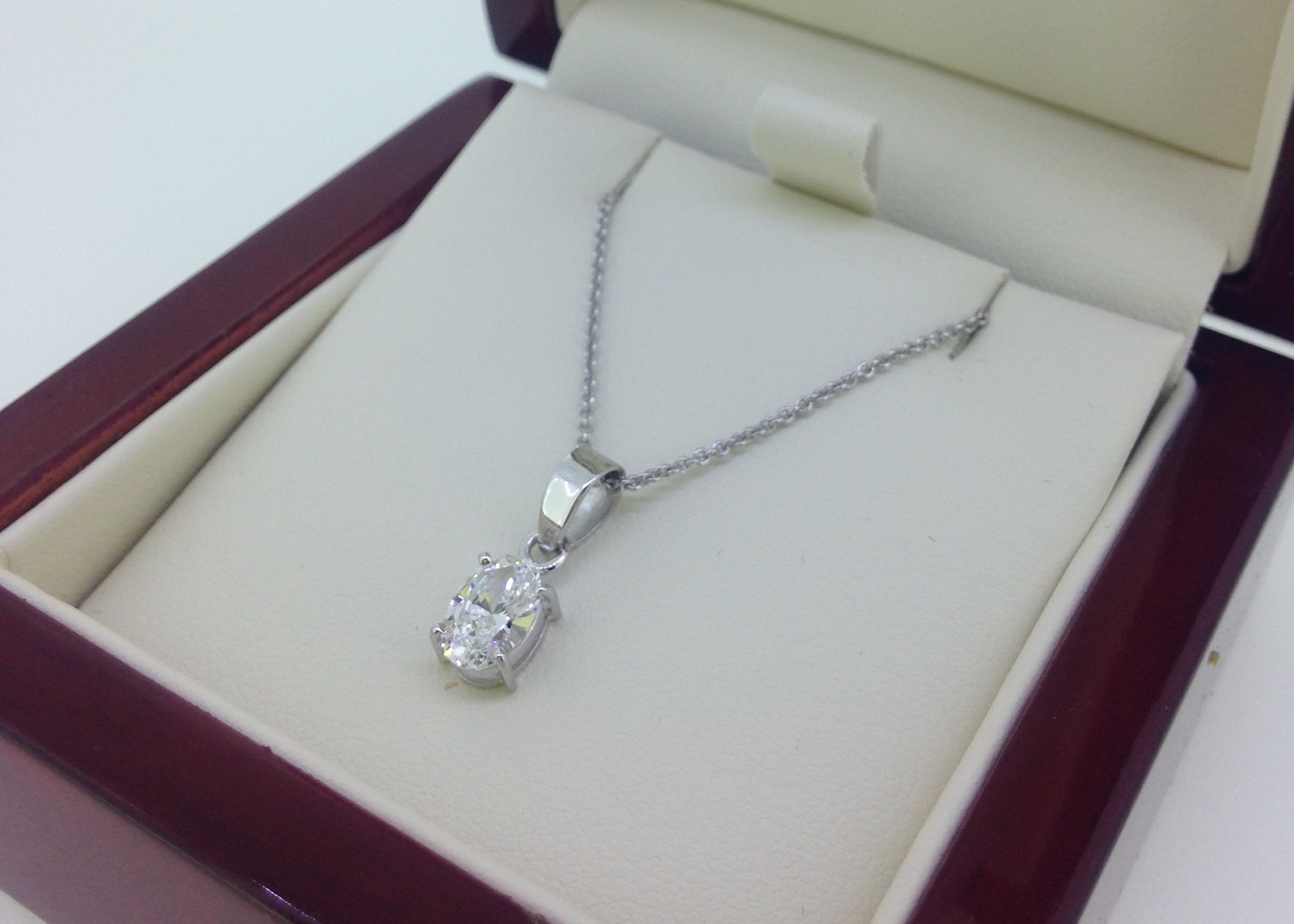 ---
---
---
Melbourne Cup Diamond Pendant Raffle
Details of Participation
Information on how to enter forms part of these Details of Participation and entry is deemed as acceptance of them.
To enter you must purchase a raffle ticket for $100.
There is no limit to the number of raffle tickets an entrant may purchase.
Raffle ticket sales commence on 13th October. Online ticket sales close at 4pm on 6th November. Sales at Melbourne Cup event close at 3.00pm on 7th November.
Entries not received by that time & date, illegible entries, or entries not completed in accordance with the Details of Participation will not be eligible to win.
Prize

Major prize: Diamond pendant – 18ct White Gold pendant with 0.7 carat diamond and 9ct White Gold Chain valued at $10,600.
All prize values are correct at the time of printing.
Prize is not transferable or redeemable for cash.
Who can enter

Raffle is open to Queensland residents aged 18 years or more who purchase a ticket.
Employees and volunteers of the Promoter and their immediate family members are eligible to enter. Members of the Board of Directors, and persons directly engaged in conducting the draw and their immediate family members are not eligible to enter.
How to enter

Raffle can be entered by purchasing a ticket for $100. Multiple entries per person are permitted.
Prize Draw/s
The odds of winning are based on the actual number of tickets sold. A maximum of 300 tickets will be available for sale in this raffle.
Neither the Promoter nor any of their agencies are responsible for lost, late, damaged, misdirected, incomplete or ineligible entries.
The Promoter's decision is final and no correspondence will be entered into.
The prize is guaranteed to be given away by random drawing from all methods of entry of this contest.
The prize draws will take place at Stamford Plaza Brisbane at 3pm on the 7th November 2017. Entrants need not be present at the draw in order to win.
Notification

Winners will be notified by phone or email where possible, and published on the Heart Foundation's website www.heartfoundation.org.au on 8 November 2017
Privacy Statement
Your Personal Information is being or has been collected by the Heart Foundation to facilitate services requested by you and /or to keep you informed about Heart Foundation related activities. We respect your privacy and embrace the principles contained in the Privacy Act. The Heart Foundation (we, us, our) is the National Heart Foundation of Australia and all associated Australian State and Territory Heart Foundation Divisions, full details of which can be found in our Privacy Notice. We may contact you in the future for the promotion of heart health messages and programs, research, fundraising purposes and invitations to events. If you attend our events you may be photographed or filmed and images &/or audio may be used in various mediums to promote the Heart Foundation. Please tell event staff if you do not wish to be photographed or filmed. Personal details may be provided to third parties where required by law or for the purpose of facilitating services contracted by us, in so doing your personal information may be disclosed to overseas recipients. Further information is available in our Privacy Notice or on request. Communications from us may include mail, email, social media, SMS or telephone contact and may also include messages on behalf of event sponsors and other third parties. By providing your information to us you agree that you have provided your indefinite consent to this contact. You may withdraw consent at any time though in doing so we may not be able to provide you with services requested. The Heart Foundation will not disclose your information to any third party for their marketing purposes.
If you do not want to receive further communication from us (other than information that relates to this service) or if you have any questions about privacy please contact our Privacy Officer via GPO Box 9966 in your capital city, privacy@heartfoundation.org.au or by calling 1300 55 02 82. Our APP privacy policy is set out in our Privacy Notice and details how you may complain about privacy issues and how we would deal with that complaint. It also explains how you can access, correct or update information we hold about you. A copy of our Privacy Notice is available at www.heartfoundation.org.au or on request. [HFPS01-140410-E]
The Promoter is National Heart Foundation of Australia (Q'ld. Division) ABN 32 009 691 570 of 557 Gregory Tce, Fortitude Valley, 4006.