Description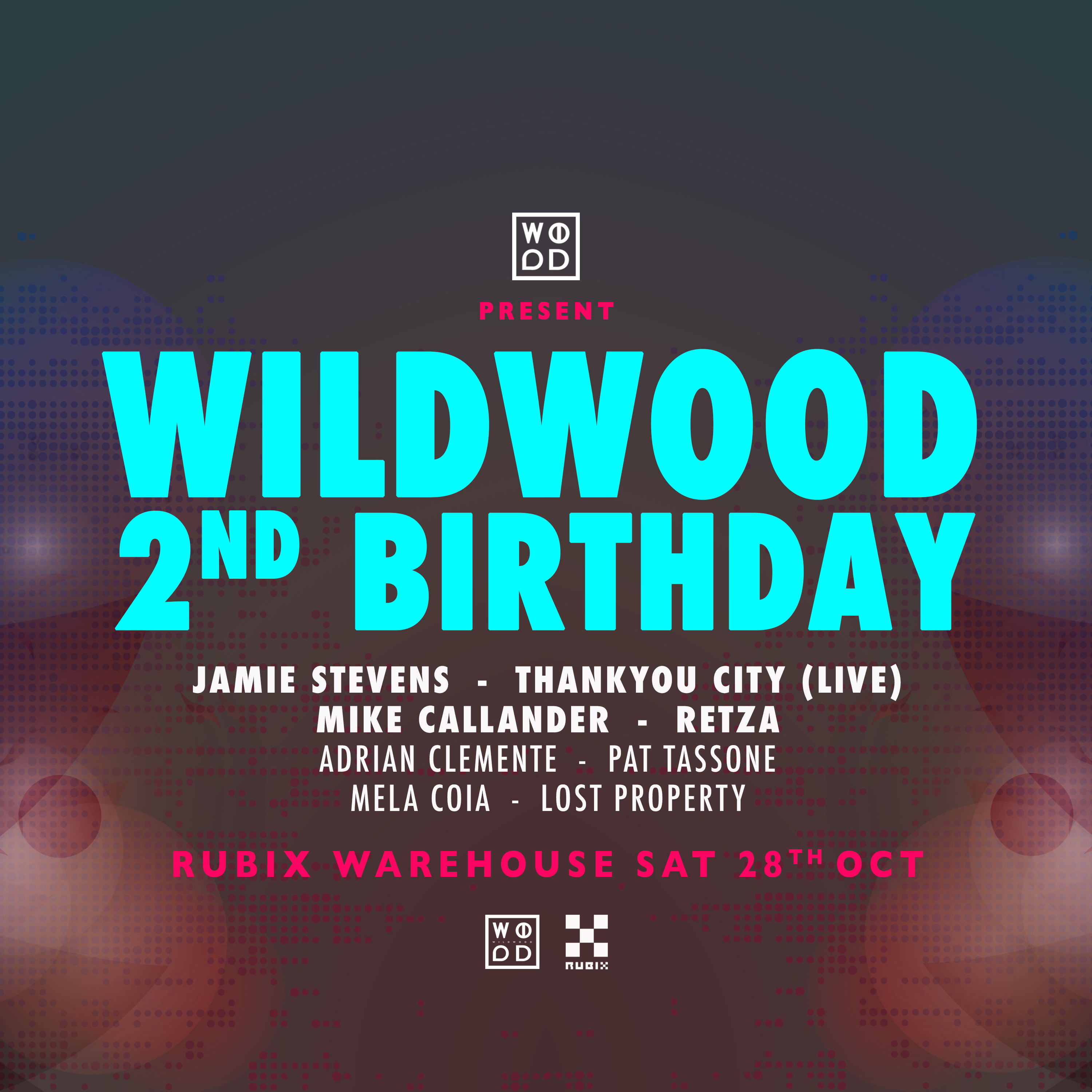 Wow, has it been two years already!! We cant beleive it..

To celebrate we have something truly amazing to share with all our loyal family.... a gift we've been working on for sometime.

Not only are we celebrating our birthday, but also the electronic music scene in this beautiful city of ours and the many influences we've had over the past 10 years.

We'll be dropping the lineup up day by day over the next week or so and all we can say it a big one.. on our roster, in our opinion...

The most talented and globally respected Australian producer, and someone who is absolsutely on fire at the moment!

One of most influnecial figures in the Melbourne music scene over the past 15 years, and one of the best djs we've ever scene.

The best live act in Australia... hands down..

One of the most talented young Austrlalian producers, someone who is making serious waves around the globe.

..and of course, our Wildwood residents!