Location
Kangaroo Valley
407D Bendeela Road
Kangaroo Valley, NSW 2577
Australia
Refund policy
Contact the organiser to request a refund.
Eventbrite's fee is nonrefundable.
A feast for the senses, where our guests get to enjoy the sights, smells and flavours of open-fire cooking in lush surrounds.
About this event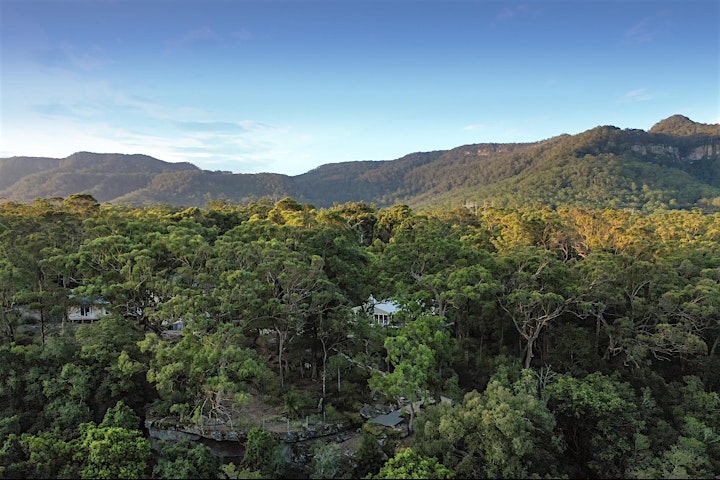 Welcome to the first of the Wildwood Long Lunch series. Our aim is to showcase some of our regions best produce in collaboration with amazing chefs from all around the world.
Tickets include:
- a feast of local produce from the land and sea by Terra Firma team (sample menu below) + bbq side chats with them and Kevin from Smokin' Gaucho's on the perfect asado setup and condiments from Valley local, Angie. We are very pleased to announce all meats will be reared locally by regenerative farmers at Rosewood KV and all vegetables will be grown in the valley by Terrewah Farm.
- delicious arrival cocktails, wines and beers by our friends at Kangaroo Valley Fine Wines & Craft Ales
- Rosemont Strings will be playing a mixed set of tango, jazz and a little Django Reinhardt & Stephane Grappelli on request!
- Wildwood floral arrangements on display a and games to be enjoyed by all the lawn + a chance to tour Wildwood House and visit the fairy bower down by the creek
- A tree planted in Australia with every ticket bought
This fire lunch is with the very talented chefs from Terra Firma. It is a feast for the senses, where our guests get to enjoy the sights, smells and flavours of open-fire cooking in lush surrounds of Wildwood's rainforest and bush escarpment - a truly impressive and immersive culinary experience inspired by Argentinian Asado and outdoor cooking.
On the day of the feast, the Terra Firma team will be up before the sun. Loaded full of fresh produce, from 4 am, they will be stoking the fires and getting ready for the spectacle.
As the sun peeks over the horizon, and the hot coals start to glow red - it's go time. The chefs set to work, transforming raw produce into sauces, side dishes and tasty creations, while Charly, the head chef readies the meats for hanging over the open fire - strung and seasoned to perfection.Hours of slow cooking follow, carefully attending the meats, turning, brining and basting, ensuring that each produce is as tender and tasty as possible.
The team gets ready for guests to arrive - setting the beautiful long tables outdoors under the trees by the water. The native birds are singing and setting the tone for this incredible dining experience.
We look forward to welcoming you to enjoy and explore our beautiful natural surrounds. Interacting with the team and checking out the impressive open fire pit installation with delicious local produce slowly roasting over the hot coals.
This humble style of dining embraces back to basic cooking techniques, using only fire and the best local ingredients - a style that Charly will tell you all about as you take in the tantalising aromas and watch the master at work.
Our menu will push the boundaries of what you thought was possible to cook with just an open flame. When it's time to serve, guests can watch as our chefs expertly carve the juicy cuts of meat and ready them for your plate.
Matching condiments will be supplied by Angie's Food. Angie is a KV local who works with farmers in the valley to create wildly fermented and fascinatingly delicious products.
Help yourself to a hearty serve, pick your favourite cuts and dish out your sides, then take a seat and enjoy the remarkable flavours of open-fire cooking in good company.
This exclusive dining event brings people together, to share a love of food and a unique social style of interactive outdoor dining.
Kangaroo Valley Fine Wines & Craft Ales will also be showcasing some premium beers and wines as part of the day and a welcome locally distilled G&T by Artemis on arrival. The Steinbok team will also be there to provide a taste of their famous schnapps!
WHERE TO STAY:
For campers there is Bendeela recreation area at the bottom of our road
Otherwise we suggest Kangaroo Valley Getaways or looking on our website for accomodation options or staying in Berry.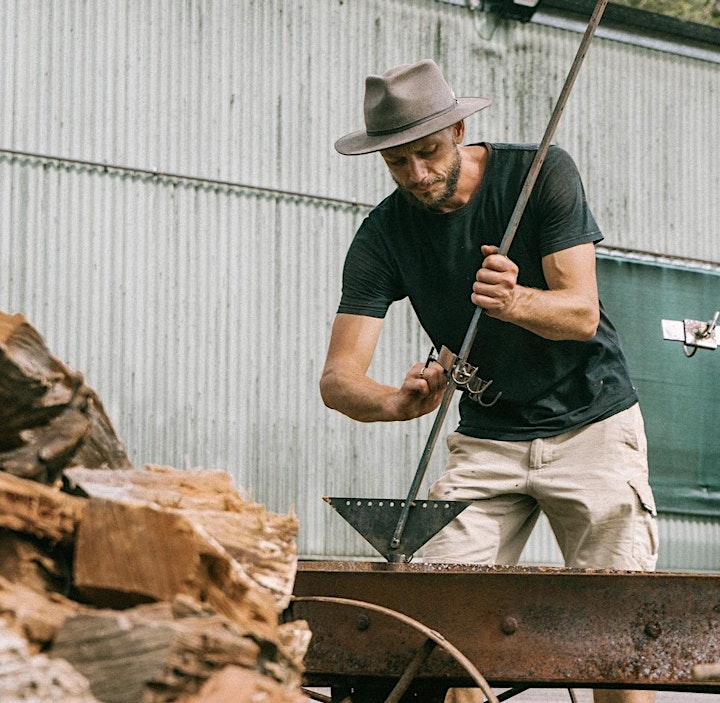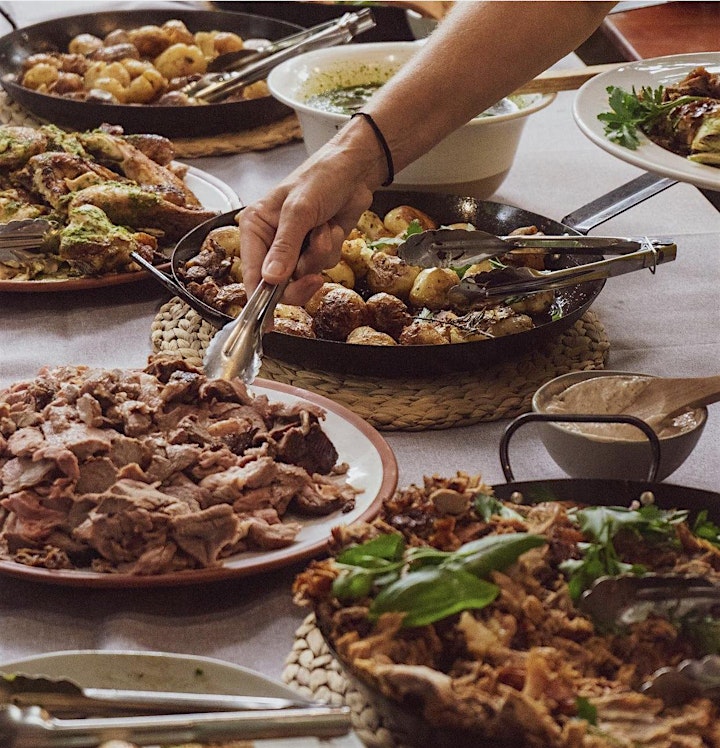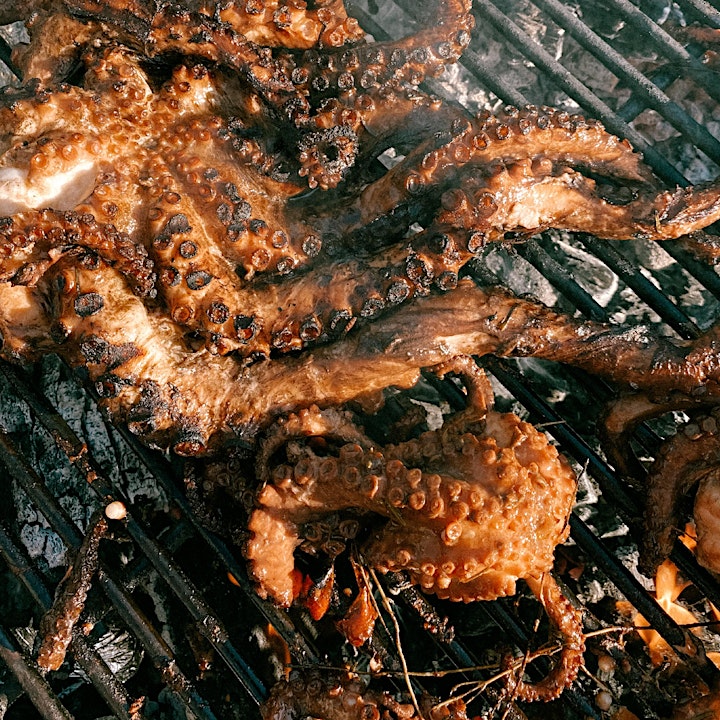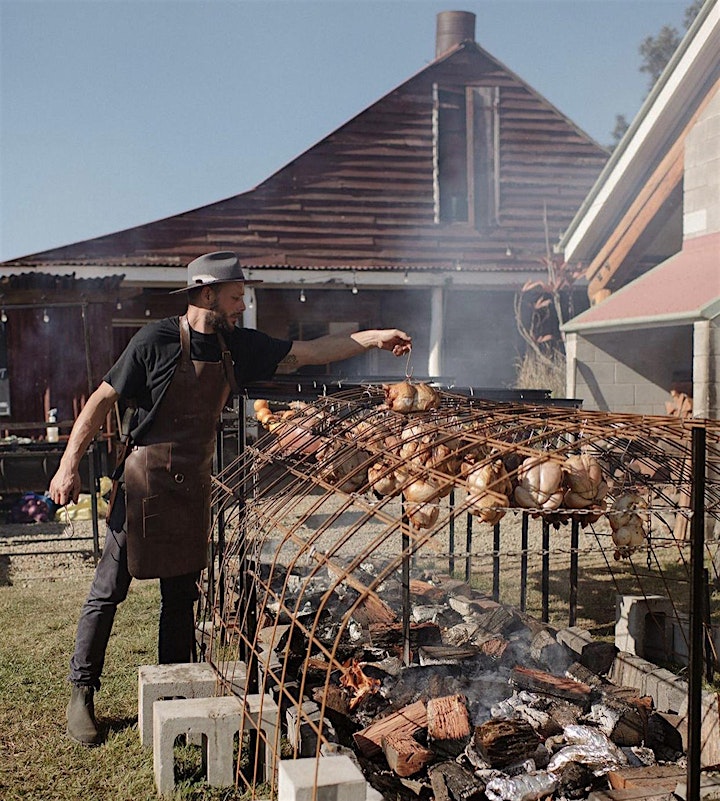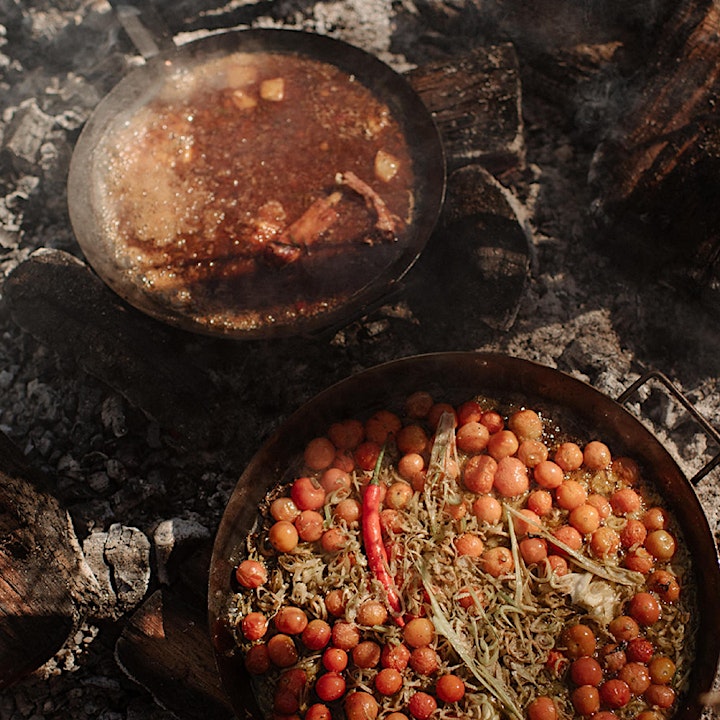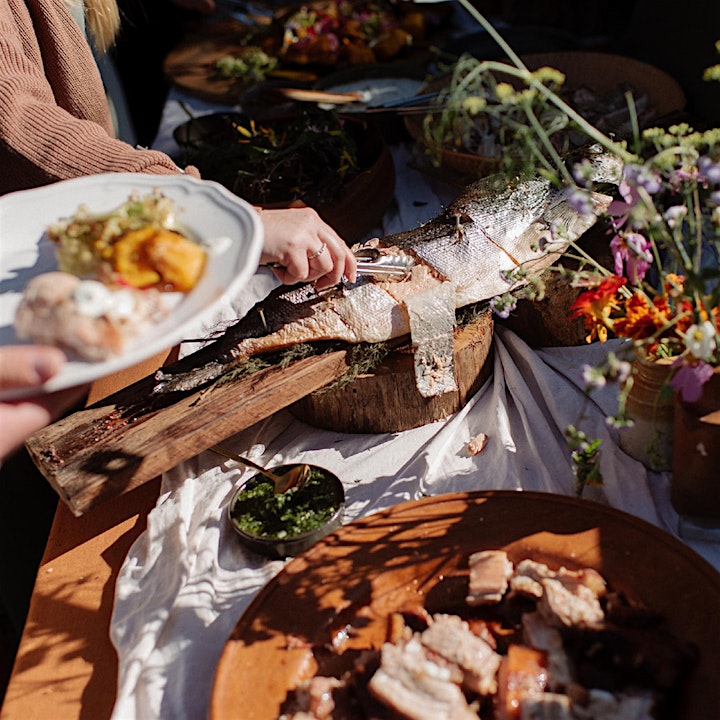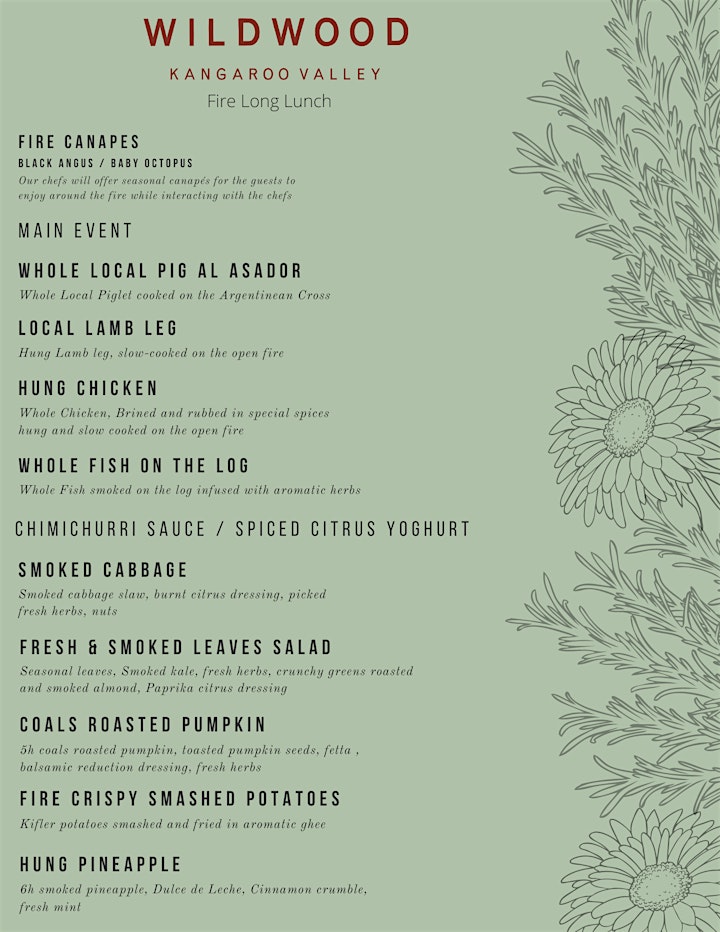 Please note: Final menu is chosen in conjunction with what is fresh and seasonally available. Everything is being sourced locally from farmers and fisherman who share our brand values.