Event Information
Location
Kangaroo Valley Showground
Moss Vale Road
Kangaroo Valley, NSW 2577
Australia
Description
The WILDSIDE SOUTHERN HIGHLANDS EDITION will take racers to wild spaces far from the coast. In teams of 4 or 2 you will be thrust into the forests and gorges of the NSW south coast navigating through spaces rarely visited, encountering challenges, as you traverse demanding landscapes in all weather conditions, day and night. This is adventure racing - you - immersed in the outdoors and focused on right now - no phone, no email, no work intray. Teams will have up to 36hrs to complete the journey, navigating from checkpoint to checkpoint by foot, mountain bike and kayak. If you have been searching for that next big challenge or for an adventure that will create memories that will last a lifetime then the WILDSIDE SOUTHERN HIGHLANDS EDITION is your event.
Date and time
Location
Kangaroo Valley Showground
Moss Vale Road
Kangaroo Valley, NSW 2577
Australia
Organiser of WILDSIDE SOUTHERN HIGHLANDS EDITION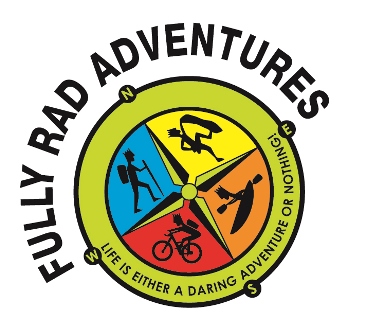 Fully Rad Adventures is an outdoor event company with a passion for getting people outside and amongst it. Its founders have over 35yrs event industry experience and have been active in the adventure sports industry for the last 15yrs. They have managed a variety of events from outdoor concerts, cultural festivals, sporting events, and multi day adventure races. They have also travelled and explored extensively in North American, the UK and Indonesia competing in events across the world. The team is ready to get you into adventure setting new boundaries and creating lifelong memories.