Description
Join our Park Rangers in some nocturnal wildlife monitoring and explore the park by night, taking in the sights and sounds of the bush after dark. What wildlife will you discover by torchlight?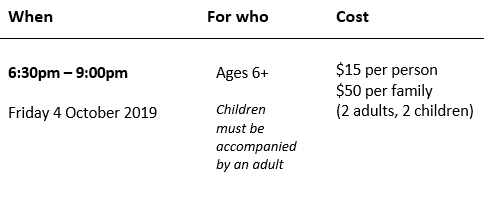 Click here for further information, including the full Activities Program and frequently asked questions.
Please note the following requirements:
• Participants must have suitable clothing including a comfortable, warm clothing and enclosed footwear.
• Participants must bring a torch to ensure the best experience.
• Age restrictions apply to all activities. Participants attending the 'Wildlife at Night' activity must be strictly Ages 6+. All children must be accompanied by an adult.