WILD WONDERS Draw big cats using charcoal and pastels. Make a lion cushion and a felt brooch.
About this event
WILD WONDERS
Draw big cats from far away lands - lions, tigers, leopards and rusty-spotted cats - using charcoal and pastels. Make super cute lion cushions with marvellous manes and an awesome felt brooch.
- Your teacher will guide you through drawing and crafting techniques.
- You will learn tips and tricks for drawing with pastels & charcoal, and for making cool cushions and jewellery using fabric.
- Each student will leave with sketches, a gorgeous A4 drawing on watercolour paper, a cushion and a piece of wearable art.
- Suitable for all levels of artist.
- Join us in the courtyard behind Paper Bird for a super chill art class.
CLASS INFORMATION
- Your teacher: Samantha Hughes
- For students: Children in School Years 1 to 6 with An Adult
- Date: Friday 8th January @ 9am
- Time: 3 hour workshop 
- Fee: $55 (This fee covers tuition and all art supplies for 1 child )
USEFUL  INFORMATION
- Everyone is welcome. Physical and neurological diversity is beautiful. Please let us know if you have any special needs or if you are bringing a carer along.
- Making art is messy. Please wear old clothes, or bring an art shirt.
- Making art can make you hungry. Please bring a water bottle and a snack.
- We are making art outside - please be SunSmart. Wear a hat and sunscreen.
- Making art makes us happy! Our friendy Teaching Artists can't wait to make some art with you.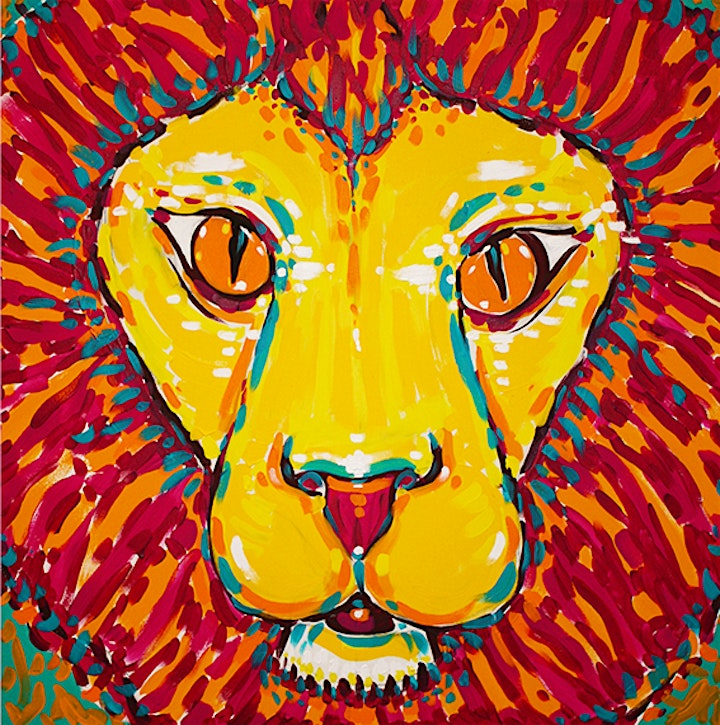 Organiser of Wild Wonders - Big Cats
We have a commitment to providing authentic arts experiences for children, and adults, and strive to build skills in a supportive, caring environment. Quality artist's tools and materials are used in all of our workshops. Our class sizes are small so that everyone can feel comfortable and receive guidance from our Artists.
PHONE - 0417 982 638