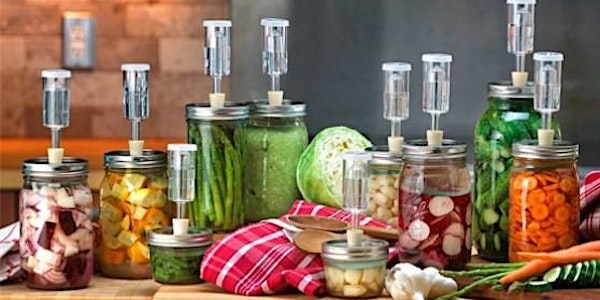 Wild Fermentation, Three-Ways: Sauerkraut, Kimchi & Kvass Workshop
Location
Permaculture Hawkesbury Valley Inc. Community Garden
Buttsworth Lane
Wilberforce, NSW 2756
Australia
Wild Fermentation, Three-Ways: Sauerkraut, Kimchi & Kvass Workshop Discover the incredible, nutritious and healing world of fermented foods
About this event
Wild Fermentation, Three-Ways:
Sauerkraut, Kimchi & Kvass Workshop 
Discover the incredible, nutritious and healing world of fermented foods in this fun 2hr, hands-on workshop. Improve and maintain your gut health through fermented foods and add a new culinary aspect to your diet. 
You will Learn:
-How to make a tasty sauerkraut easily and affordably at home
-How to make a delicious and nutritious kimchi 
-How to make beet kvass super quick and easy
You will also receive -
-Tips and inspiration to incorporate different ingredients and keep your fermented foods fun and interesting 
-A booklet containing everything covered in class and recipes to try at home 
-Each participant will make and take home a jar of one of our ferments 
-Tips and ideas on how to eat fermented foods
-Life-long skills to get fermenting at home
-Taste testing of some delicious ferments 
Light refreshments provided 
Our events are conducted in a covid safe way. We guarantee a full refund should covid prevent our workshop from proceeding.