Wild Baskets is hosting a Basket Weaving workshop in their Garden of Joy at their home on the Sunshine Coast
About this event
We will be making a basket in the Traditional Bowl shape that can have a handle, be a fruit basket, shallow tray or wall art or be made into a sculptural style. This workshop has limited participants as we want to be able to nurture and guide everyone to make their own individual creation, experimenting with garden plants. The class will be 3.5 hrs or until your basket is finished. A light lunch and refreshments are included.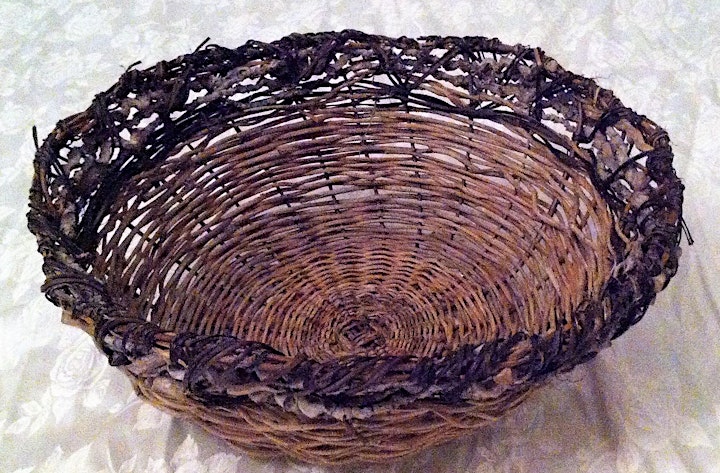 Organiser of Wild Baskets Weaving Sunshine Coast
Wild Baskets are made by Judith and Richard Wolski

They have been involved in craft making for many years, using normally discarded materials, 
and recycling what they can.

They say "The thrill of making something beautiful from a product which is normally thrown out or wasted, is both Satisfying and Exciting".

Their passion for the protection of our native bush and its inhabitants led them to want to help rid the landscape of invasive weeds. They decided to try using these weeds, (which are choking our bush), for their basket weaving.

They say, "The best part about using these menacing vines for our craft is that we are helping improve our natural environment while making lovely and useful artwork".
Wild Baskets originated from our love for the local bush. We use the much hated invasive weeds to create much loved artistic baskets. Instagram @wildbaskets
At Wild Baskets we create baskets that are both functional and works of art. We are also currently working on sculptures, installations and homewares.