Description
Winter is here - but you can't stop the music, and if you've got a baby who LOVES to move to music, we've got the activity for you!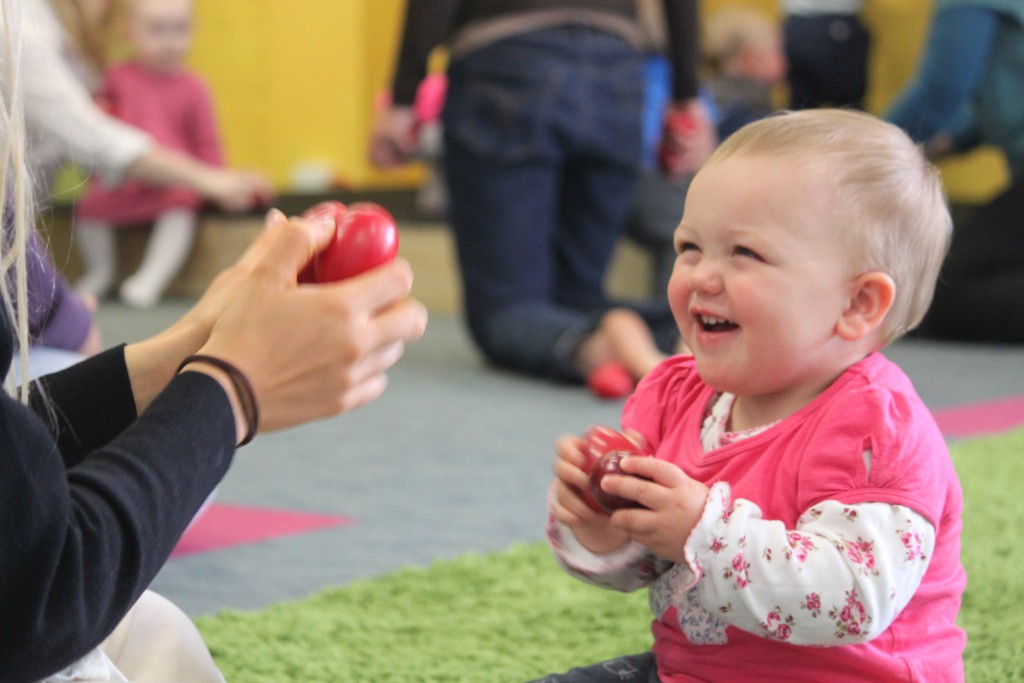 Kindermusik Sing and Play is a 45 minute music education session especially designed for one year old toddlers and their loving grownups. We focus on helping little ones "tune in" to music and language, through listening and linking sounds with meaningful action - think high/low, loud/quiet, fast/slow.
Grownups learn all about "scaffolding" - building frameworks for children to anchor and grow their understanding of the world - with simple routines and strategies that you can use anywhere, anytime.
Your toddler will experience diverse genres of music from many different times, traditions and cultures, setting them up for life as a musical "citizen of the world"!
Kindermusik is great for families who want to commit and "dive deep" into music and creative expression, encouraging confidence, empathy and a strong sense of belonging to a community.
At Homegrown music our educators and trained, licensed professionals, not volunteers, and class sizes are kept deliberately small so that our sessions don't get too overwhelming for young children. Our class fees reflect the cost of paying professional educators and running an award winning program.
If these things are important to you, we know that you'll agree that $18 per class is excellent value, especially when music and stories from class are available for you to use at home!
As a special invitation to join before Winter is underway, we are offering a 4 week introductory series for only $60 (value $72) commencing on Tuesday the 6th of June. The next opportunity to take up this special is months away, so take action now and book yourself some "Wiggle room" in June!