This event is hosted by the Urban Living Futures Theme as a part of Research Week 2021 at Western Sydney University.
About this event
Western Sydney is at a pivotal moment, experiencing unprecedented investment and transformational growth at a time when the global pandemic has laid bare the fundamental challenges that the region faces. Research is vital. Our Western Sydney University multi-disciplinary researchers are engaging across Western Sydney councils, demonstrating collaborative partnerships with government and industry, and reaching multi spaces and communities.
We invite you to join this online forum that brings together our researchers, government, and industry to challenge conventional policy thinking and offer new ways to solve four of Western Sydney's wicked urban challenges. The full program is provided below.
Once registered, within a day or two you will receive an invite via Outlook and the Zoom link will be provided the day prior to the event.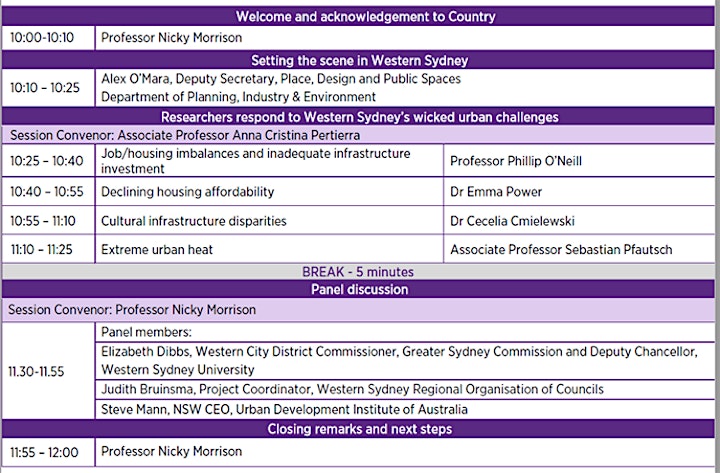 Organiser of Wicked Urban Challenges in Western Sydney: Researchers Respond