Sales Have Ended
Ticket sales have ended
Sorry you have missed out on tickets, our next event is on the 5th of May and will be on sale tomorrow.
Sales Have Ended
Ticket sales have ended
Sorry you have missed out on tickets, our next event is on the 5th of May and will be on sale tomorrow.
WIC Breakfast Series – "The Steps We Take" 18 August 2021
About this event
WIC is proud to host 6 breakfast networking events each year.
Please join us for the fifth breakfast for 2021 in our breakfast series focused on "The Steps We Take"
The topic for this series is "The Steps We Take" on our career journey.
The committee has observed since WIC commenced 21 years ago that in reflection many of our speaker's career paths within ICT have taken varied, colourful and not always direct routes.
With this in mind, we want to explore more ways in which we can grow and support each other on this path.
We are excited to announce our speaker for this event is Dr Lubna Alam, Associate Professor in Information Systems at Deakin University, Australia.
With nearly two decades working as an academic and an applied researcher, she is passionate about the socio-technical and empowering impacts of emerging technologies and data on individuals and not-for-profits. Lubna holds a Bachelors in IT, a Master's in IT, Graduate Certificate in Higher Education and a PhD in Non-Profit Crowdsourcing from the University of Canberra. During her academic career, she has worked at universities in Australia, Bangladesh and has held a number of faculty positions such as Course Director of Information Systems, Director of engagement and more recently as outreach coordinator.
A recipient of Vice-Chancellor's Excellence Award for Outstanding Contribution to Student Learning (e.g. featured in LTTO case study), she has also received multiple industry and government grants and She has published in top journals and conferences in areas of social media in government, crowdsourcing motivation, digital transformation, service co-design and co-creation, business value of IT and competitive information advantage, and technology Ethics. Lubna has contributed on several industry panels and is regularly invited for social issue commentary on TV, radio & the print media. She has served on the judging panel for 'excellence in IT whole-of-government' award for Gov2.0 and digital transformation.
A mother to two daughters, Lubna is a strong believer in women's independence and gender equality. She is the founder of Alo - Enlightened Women Incorporated, (https://www.alowomen.org.au/) as a voice for women, aims to uphold and promote gender equality, women's leadership and empowerment, financial literacy and women in technology, specifically within the culturally and linguistically diverse communities.
Any changes must be made 10 days prior to the event by emailing info@wic.org.au
WIC Members who have paid their annual membership fee please contact us at info@wic.org.au to get your promo code to access the members discounted ticket rate when booking your ticket.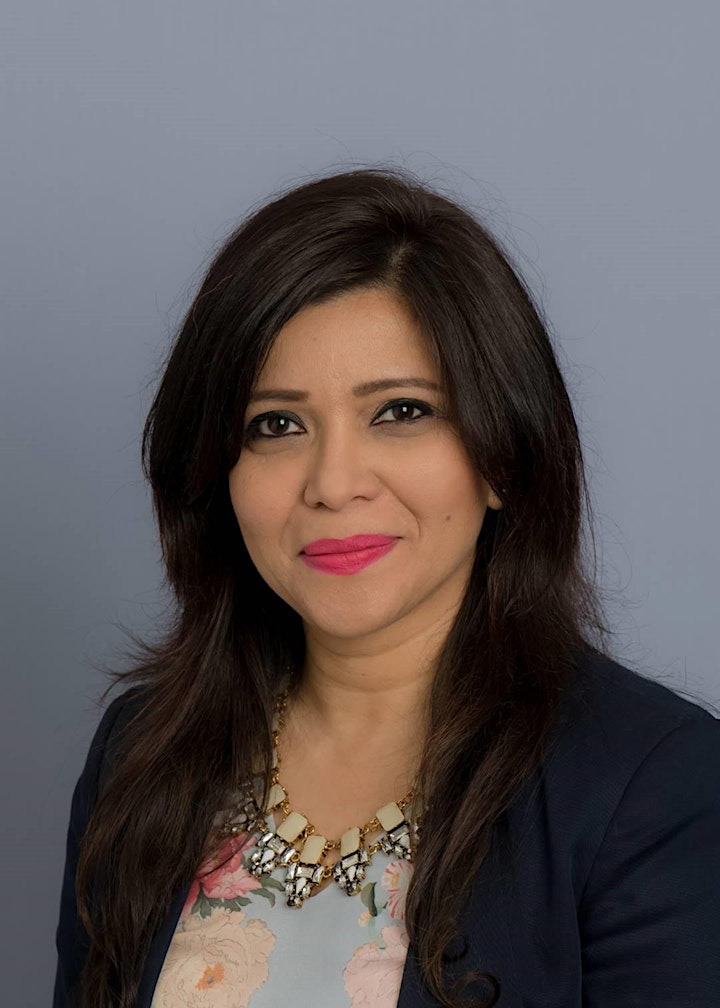 Organiser of WIC Breakfast Series 2021 - "The Steps We Take" 18 August 2021