Join Neil M. Richards, Koch Distinguished Professor in Law for this instalment of the CLARS Law & Business Seminar Series
About this event
Everywhere we look, companies and governments are spying on us--seeking information about us and everyone we know. Ad networks monitor our web-surfing to send us "more relevant" ads.
The NSA screens our communications for signs of radicalism. Schools track students' emails to stop school shootings. Cameras guard every street corner and traffic light, and drones fly in our skies. Databases of human information are assembled for purposes of "training" artificial intelligence programs designed to predict everything from traffic patterns to the location of undocumented migrants. We're even tracking ourselves, using personal electronics like Apple watches, Fitbits, and other gadgets that have made the "quantified self" a realistic possibility.
As Facebook's Mark Zuckerberg once put it, "the Age of Privacy is over." But Zuckerberg and others who say "privacy is dead" are wrong. In a talk based on his new book Why Privacy Matters, Neil Richards will that privacy isn't dead, but rather up for grabs.
Richards will show how the fight for privacy is a fight for power that will determine what our future will look like, and whether it will remain fair and free. If we want to build a digital society that is consistent with our hard-won commitments to political freedom, individuality, and human flourishing, then we must make a meaningful commitment to privacy.
Privacy matters because good privacy rules can promote the essential human values of identity, power, freedom, and trust. If we want to preserve our commitments to these precious yet fragile values, we will need privacy rules.
Richards will explain why privacy remains so important and offers strategies that can help us protect it from the forces that are working to undermine it.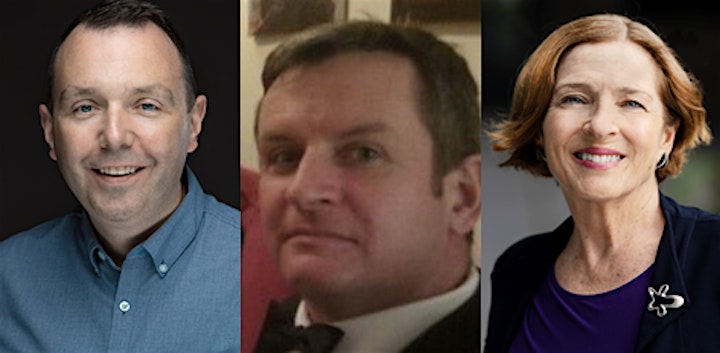 Speakers
Neil M. Richards, Koch Distinguished Professor in Law, Washington University
Neil Richards is one of the world's leading experts in privacy law, information law, and freedom of expression. He writes, teaches, and lectures about the regulation of the technologies powered by human information that are revolutionizing our society. Professor Richards holds the Koch Distinguished Professorship at Washington University School of Law, where he co-directs the Cordell Institute for Policy in Medicine & Law. He is also an affiliate scholar with the Stanford Center for Internet and Society and the Yale Information Society Project, a Fellow at the Center for Democracy and Technology, and a consultant and expert in privacy cases. Professor Richards serves on the board of the Future of Privacy Forum and is a member of the American Law Institute. Professor Richards graduated in 1997 with graduate degrees in law and history from the University of Virginia, and served as a law clerk to both William H. Rehnquist, Chief Justice of the United States and Paul V. Niemeyer, United States Court of Appeals for the Fourth Circuit.
Professor Richards is the author of Why Privacy Matters (Oxford Press 2022) and Intellectual Privacy (Oxford Press 2015). His many award-winning scholarly and popular writings on privacy and civil liberties have appeared in wide a variety of media, from the Harvard Law Review and the Yale Law Journal to The Guardian, WIRED, and Slate. Born in England and educated in the United States, he lives in St. Louis with his family.
Commentator: Professor Chris Marsden, Professor of Artificial Intelligence, Technology and the Law, Monash Law
Chris Marsden is Professor of Artificial Intelligence, Technology and the Law at Monash University and an expert on Internet and digital technology law, having researched and taught in the field since 1995. Chris researches regulation by code - whether legal, software or social code. He is author of five monographs including "Net neutrality" (2017), "Regulating Code" (2013 with Prof. Ian Brown), "Internet Co-regulation" (2011). He is author of many refereed articles, book chapters, professional articles, keynote addresses, and other scholarly contributions. He joins Monash from Sussex Law School, where he was Professor of Law (2013-22) and the founder and Director of the Centre for Information Governance Research (@SussCIGR) and Co-Investigator in the UK Trusted Autonomous Systems Governance and Regulation consortium (UKRI-EPSRC @tas_governance) and Centre for Inclusive Trade Policy (UKRI-ESRC @Centre4ITP).
Moderator: Professor Jennifer Hill, Bob Baxt AO Chair, Monash Law & Director of CLARS
Professor Jennifer Hill is the inaugural Bob Baxt AO Professor of Corporate and Commercial Law at Monash University Faculty of Law and is the Director of the Centre for Commercial Law and Regulatory Studies (CLARS). Jennifer is an internationally recognised legal scholar in the field of comparative corporate law and governance.
Jennifer is a graduate of the University of Sydney (BA LLB (Hons) and the University of Oxford (BCL). She is a research member of the European Corporate Governance Institute (ECGI) and has held visiting teaching and research positions at leading international institutions, including the University of Cambridge; Cornell University; Duke University; NYU Law School; University of Virginia, University of Texas, and Vanderbilt University Law School.
Contact us
Name: Monash Law Marketing and Engagement
Email: law-engagement@monash.edu