A weekly online gathering for like-minded, growth-focused millennials wanting to discuss the topics you can't bring up with people you know!
About this event
"Money is the opposite of the weather. Nobody talks about it, but everybody does something about it" - Rebecca Johnson
One common complaint about society which all of our clients share is:
-- People don't talk honestly, openly or vulnerably about money --
💭 Have you ever wanted to talk openly about money with people you can trust but just never found the right group?
💭 Do you have questions about finance which just simply remain unanswered?
If you answered, "YES" to both questions, join our engaged community of like-minded, growth-focused millennials, facilitated by an accredited Financial Adviser, and with special guest contributors. Join us for a taster, choose the topics that most interest you or come along every week to grow with our community.
THE AGENDA
Each event is focused on a specific theme regarding our life plans, wealth plans, relationships, struggles, wins, emotions and finances...
We share keen insights, open up the discussion with digital engagement tools, and break-out rooms for you to unpack your personal experiences and challenges with others in the group.
"Why Myers Briggs Isn't Useful Enough: Here's What You Should Use Instead" by Harry Goldberg
Personality tests don't work. Do you want to know why?
Have you ever taken a personality test online? Even once in your life? I bet you did! Have you ever wondered why most personality tests have a bit of insight but the rest is just generic? Have you felt like a personality test has tried to "put you in a box"?
From the formal tests of Myers-Briggs, DISC, Big Five, HEXACO, Cliftons...to the kind of burger that we are according to BuzzFeed, we are somehow intrigued and curious to how others views us. And in response, we tend to get captivated to take these tests or learn these models.
But...these tests aren't objective. They are subjective by nature. The results will depend on the questions the test asks, the mood you're in when taking the test & the level of personal development you've done.
(If it changes, it represents your beliefs, not your personality)
So...if you want to learn more in-depth about your personality, then you ought to learn about the Objective Personality System.
And...it's not a test you can take online.
It needs to be objective!
If you are interested to learn more about what Objective Personality is and how could it be beneficial for you in your career, finances & relationships, then this discussion is for you!
Join us on Thursday December 02, 2021 @ 7pm via Zoom, hosted by our Empowerment Coach & Financial Adviser, Harry Goldberg, as we learn what the basics of the Objective Personality Model is and even try to recognize where we sit within the model and how to best use it as a tool for growth.
Do you have any thoughts about this topic? Or do you have something in mind that you'd like for us to discuss or talk about in our next webinar?
Life & Money Events is for you if...
⭐ You want to be part be part of a community with social & purposeful elements.
⭐ You want to be part of a safe space to share and explore your experiences and views where you'll finally feel heard and not feel judged.
⭐ You got some free time and want to spend it having an insightful, growth-focused & fun conversation with like-minded people.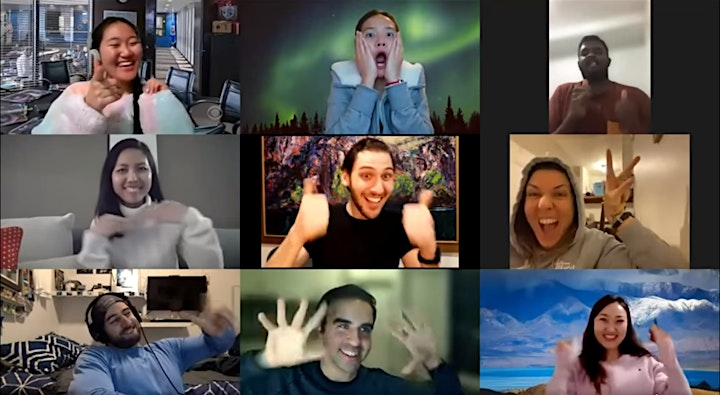 ABOUT THE HOSTS
Harry Goldberg & Tristan Scifo are licensed Financial Advisers & Life Coaches with Purpose Advisory. They and their team are passionate about helping Australians understand their true identity, live to the best of their potential and experience more fulfilment in their lives.
HARRY has worked with clients in the finance industry for more than 7 years. He's married to an exceptional wife, an incredibly proud father of his adorable little girl and is a proud empowerer of all who he engages with to grow and become greater versions of themselves.
TRISTAN has worked as a coach and trainer for 8 years, and a financial adviser for the last 5. He's husband to a dynamic and creative woman and proud father of a gorgeous baby girl.
EVENT DETAILS:
Location: Online (via Zoom - link will be provided when you register)
When: 7pm - 9pm
Investment: There's no cost for this service we're providing (other than your time)!
JOIN THE ONLINE COMMUNITY 🎉🎉
We host a online group discussion for regular and one-off participants of our Life & Money gatherings. We believe in collaboration and learning in community. We believe in investing into ourselves. We believe in learning environments free from hard-sales-techniques, and we're committed to a pursuit of truth and what works best for the people we serve.
Joining the group is free and no catch to sign up. We believe that education and vibrant community should be available to all!
👇 Sign up as a member here: 👇https://www.facebook.com/groups/lifemoneycommunity
Have Questions? 🤔
"Is this event right for me?"
"What's this all about?"
"Can I bring some friends along?"
"Who are Tristan & Harry?"
Join the online discussion or book in a short chat with either Tristan or Harry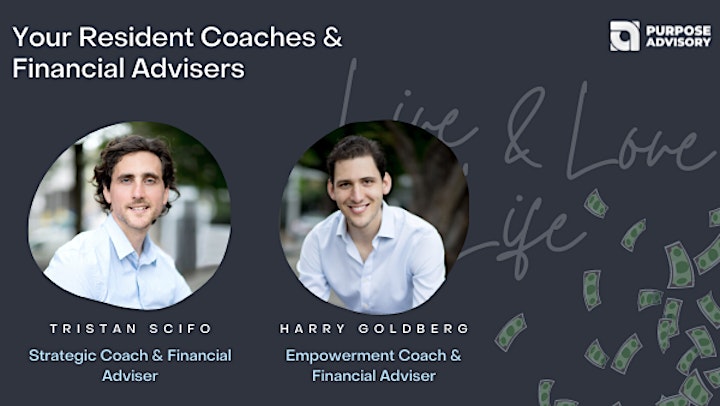 Organiser of Why Myers Briggs Isn't Useful Enough: Here's What You Should Use Instead
We've been described by our peers, clients & industry as rather "unique".
.
We don't help clients the old fashioned financial advice way.
And we don't expect that you know what you want in life.
We help you get clear on your identity, aspirations & purpose and then empower you to live the fulfilled life!
.
.
Imagine having the skills, knowledge & mindset to be able to truly live a life you love...
.
.
That's what our live events are about: Increasing how incredible your life is one step at a time.
.
We host empowering, connective & uplifting conversations every week.
.
What's it like at our Events?
- Teach the most potent skills needed to excel in life and with money
- Foster honest and insightful conversations
- Give you practical tools to learn and use in breakout rooms with others, and
- Leave you with a wealth of amazing resources for further learning & growth!