Description
The enormous advances in science and the technologies has transformed our world, mainly in positive ways. This has created expectations, some unrealistic, as to what humans should be able to do, and has stimulated asking questions such as "Why are we bad at preparing for disasters, even when we feel sure that they will occur?" and "Why is it so hard to get people to stop doing things that cause them long-term harm or which harm the environment on which we depend?".
The answers to these questions are related. In this presentation I lay out some of the limitations on our capacity to think and act effectively towards future goals, in particular focusing on features of human cognitive processes that constrain our ability to think meaningfully about the future. These center around the reality that our behaviour (both individually and collectively) is determined more that we like to think by what feels right at the time we need to act that by thinking what we should do. Factors affecting our understanding include influences of our values, whether we frame issues in terms of gains or losses, that fear motivates action but not its direction, and mechanisms that lead us to downplay future risks.
These factors, plus inherent uncertainty often mean that advance planning misses key elements of the situation in which action is required. Notwithstanding these limitations, we actually are doing a better job in most areas than we give ourselves credit forabd this pessimistic appraisal can in part be explained by two other psycholigical mechanisms: the prevention paradox and our tendency to think with the knowledge of hihdsight.
Understanding our limitations should help us do better and have more realistic expectations. We may be better to limit our planning to general preparedness with mechanisms to rapidly react and plan on an ongoing basis as the need arises. My work suggests this may work better at least for changing individual behaviours.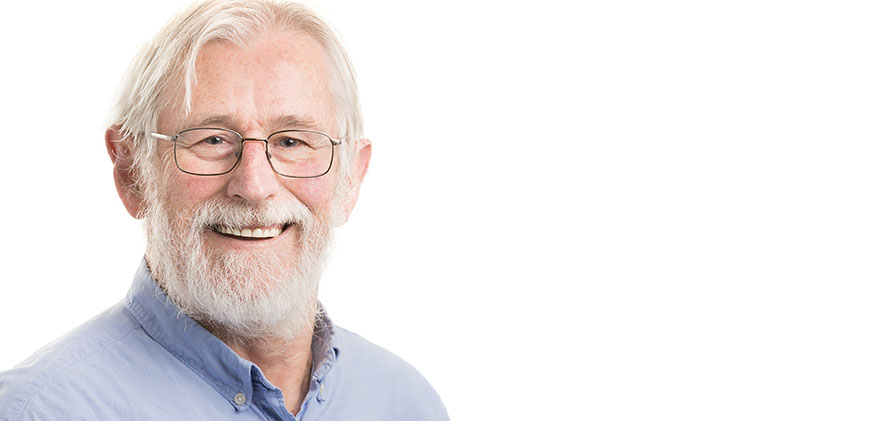 Ron Borland PhD
Melbourne Centre for Behaviour Change, School of Psychological Sciences, University of Melbourne.
Ron Borland PhD is a Professor of Psychology -Health Behaviour at the University of Melbourne. Prior to this he worked as a researcher at the Cancer Council Victoria for over 30 years. He has published over 450 peer-reviewed papers most on aspects of health behaviour change. He is regularly listed in the Web of Science list of the World's most influential scientists. He takes a broad systems approach to behaviour and behaviour change, integrating efforts at individual and population levels. His expertise spans the impact of social and regulatory impacts on behaviour through to the challenges individuals personally face.
He is best known for his work in tobacco control. He has developed a range of mass-disseminable smoking cessation interventions, including the QuitCoach a demonstrably effective automated intervention designed to build skills to sustain change which has helped many smokers quit successfully. He is one of the Principal Investigators of the International Tobacco Control Policy Evaluation Project: an international collaboration that has helped quantify the impacts of government policies on smoking that has also led to better understanding of the challenges of supporting smoking cessation and preventing relapse.
He has a special interest in harm minimisation strategies and strategies to assist highly disadvantaged groups. He developed CEOS theory: a comprehensive theory of Hard to Maintain Behaviour Change, based on his work around the challenges of stopping people smoking. This broad theory spells out the roles of executive functioning (thinking), habitual factors and our emotional reactions, and contextual influences on behaviour change. He is using this model to develop more effective ways to help people manage complex problems and sustain desirable behaviour patterns.
Event Details:
Tuesday, 9 June 2020
Register now on Eventbrite and you'll receive login details to experience the CSN online seminar.