Description
Why is teaching Chinese through Confucius Institutes controversial?
Should we be concerned about Confucius Institutes and Confucius Classrooms in Queensland?
Do Confucius Institutes' contracts violate human rights?
The award winning documentary In the Name of Confucius provides insight into China's multi-billion dollar Confucius Institutes, a Chinese language program on foreign campuses, and the growing global controversies surrounding it – loss of academic integrity, violations of human rights codes, foreign influence, and even potential infringements on national security.
There are Confucius Institutes in 14 Australian universities and Confucius Classrooms in 67 Australian schools.
In the Name of Confucius has won 10 international awards and nominations around the world. Audiences described the film as an eye-opener to a hidden truth and a timely reminder of an important issue – how we should deal with the unintended outcomes of our strengthening ties with a rising Communist China, as Beijing spends an estimated $10 billion annually on "external propaganda", including the Confucius Institute initiative.
---
The film screening will be followed by an expert panel Q&A.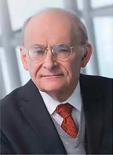 David Matas is an international human rights lawyer and widely published author. He has been actively involved in a number of human rights organisations, including Amnesty International, B'nai Brith Canada, Canadian Council for Refugees, and the Canadian Jewish Congress. Mr Matas is Co-chair of Canadian Helsinki Watch Group, Director of Manitoba Association of Rights & Liberties and was a member of the Canadian delegation to the United Nations General Assembly.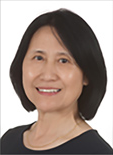 Zhao Yan is an academic who has specialised in Chinese language and culture studies for decades. She graduated from Beijing Second Institute of Foreign Languages and completed a Master of Applied Linguistics at the University of Essex, England. She taught a postgraduate course in Chinese language and area studies for five years at Ealing College of Higher Education (now the University of West London). In 1990, Yan moved to Australia where she has taught in various institutions, including Macquarie University, the University of New South Wales and, for the last 22 years, at the University of Southern Queensland.
---
For more information about the film, visit the website - http://inthenameofconfuciusmovie.com/
Show your support for In the Name of Confucius via Facebook - https://www.facebook.com/confuciusfilm/
Film will be screened in the Dandiir Room at Queensland Paliament House.
Please take note, a photo ID is required to enter Parliament House.
This is a free event, please claim your ticket by pressing the (green) 'REGISTER' button above.
---
Event itinerary
7:00pm for 7:15pm start
7:15pm to 8:15pm Screening of In the Name of Confucius movie
8:15pm to 9:15pm: Q&A with David Matas and Zhao Yan