Let Adam Sheppard, creator of "Why Fire", show you how to Stoke Your Why With Fire!
About this event
Find out how to be relentless and resolute in pursuit of your goals;
Draw on intrinsic motivators to fuel your fire;
Learn how to use negative life experiences to positively impact your future;
Discover how to make authentic choices that align with "your why" for the rest of your life;
Roadmap a life of contentment and fulfilment.
***FREE INCLUSIONS***
Why Fire Workbook - your guide to helping discover your why and keeping your fire stoked. Retail price $30 but free to all attendees.
Membership of the Why Fire members only Facebook group for ongoing support.
Refreshments will be available for those late morning, pre-lunch munchies to keep you hydrated and energised throughout the event.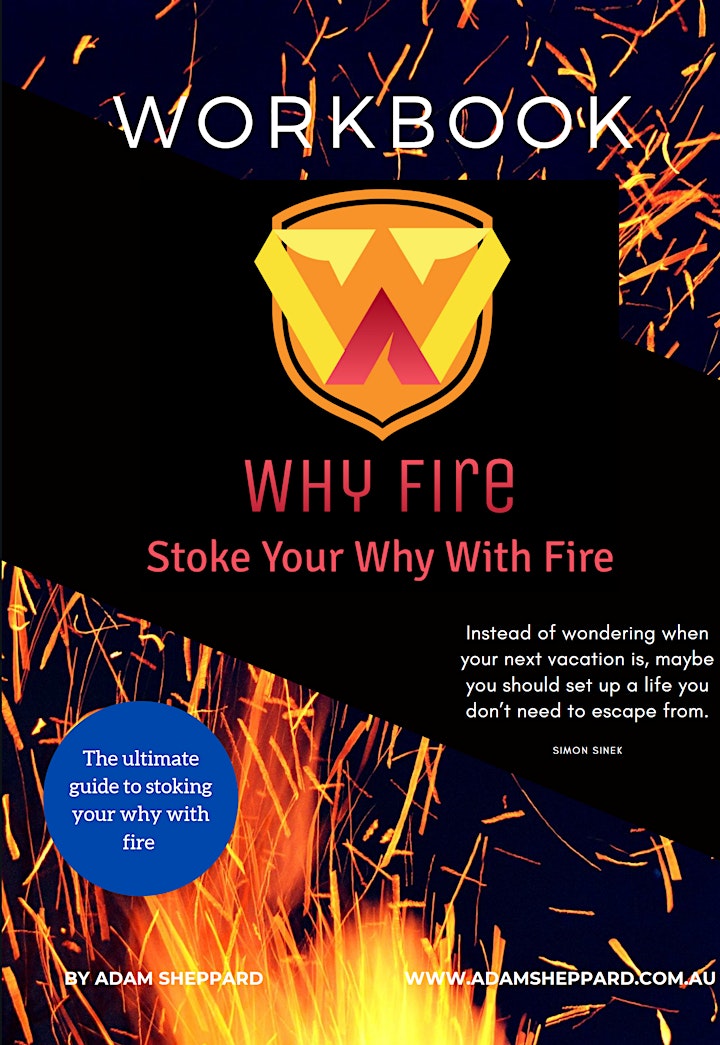 Featured Guest:
Natasha Price is the creator behind "Live InvincAble: Embrace Your Challenges to Adapt and Overcome". She is also the co-founder of InvincAble and its sister organisation, InvincAble A.I.D.E, an elite wheelchair racer, author, awards finalist and a woman whose determination and zest for life infiltrates all she does.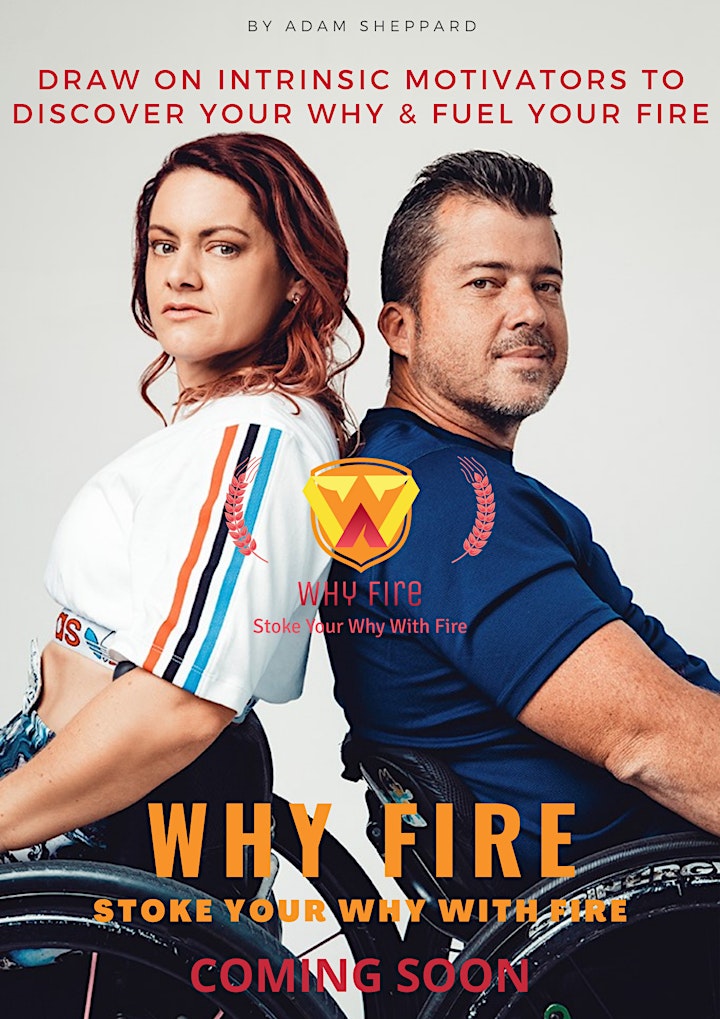 Organiser of "Why Fire" Workshop - Stoke Your Why With Fire
Adam is the creator behind "Why Fire: Stoke Your Why With Fire", co-founder of InvincAble A.I.D.E, para-athletics coach, retired wheelchair racer, former Australian Record Holder and a man whose passion for life, and helping other people to discover happiness, shines through in everything he does.
Join Adam as he takes you through his own journey to discovering his "why" and shows you his unique formula to keep that fire stoked!