Description
Does this statistic terrify you as much as it does us?!
The fact is most Australians are so busy working, raising a family, paying bills and just getting by day to day - no one has time to think about their financial future. The reality is though, if you don't take the time now you'll get to retirement and you will be one of the 7 out of 10 people who will continue to just scrape by.
It is possible to change your future - to pull your head out of the sand - to plan. And the sooner you decide to take control of your finances, the more time you have to make your money work for you instead of having you working for your money.
ABOUT THE EVENT
Our goal is to provide you with valuable and accurate information, so you can make an informed decision about your financial future. Come prepared to start working on your personal wealth creation MasterPlan for growing your income, improving your finances and investing for real financial freedom.
As always we commit to no hype and no selling.. Just practical, useful information you can take away and apply to help you achieve your investment goals.
WHAT TO EXPECT
In this informative, interactive session you will learn:
Why most of us have been programmed to fail when it comes to money
How to define your financial goals
How to invest in property for as little as $200 / month
How to use property investment as a vehicle to help you build wealth
The pros and cons of the most common investment strategies
How to use the lazy money (superannuation and equity sitting in your principle home) to help you build a portfolio
How to redirect your tax money to something that would benefit you in the long term
How you set yourself up in one decade so you don't need to worry about money ever again
ABOUT THE SPEAKER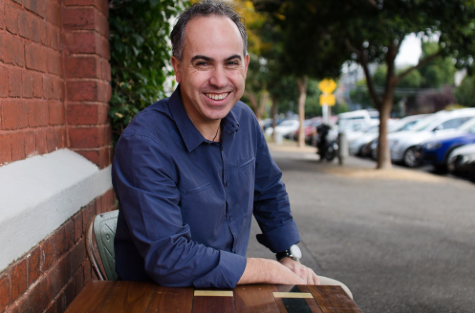 John Di Natale is the Founder and Managing Director of Equi Wealth - and he's on a mission to stop you falling victim to the "great" Australian dream of "working hard, buying a house, paying off your mortgage and retiring broke". The reality of that dream is in fact, far from great. Many Australians retire with barely enough to support their current lifestyle, let alone enjoy travel or other pursuits they've dreamt about for so long.
John and his team help you create your personal MasterPlan to drive income growth, restructure your finances, position yourself to invest and create real financial freedom.
ABOUT THE ORGANISERS
Equi Wealth and Ora Group partner to bring you an information and value packed key note speaker event.
The Equi Wealth team is made up of qualified, experienced advisors with specialist expertise in financial planning, finance broking and property investment. We provide personalised advice and services to best meet your needs. Think of us as your board of advisors, with you as the CEO of your financial future. For more information head to www.equiwealth.com.au.
Ora Group assists first home buyers, business owners and season investors with their purchasing, refinance and leasing requirements. As an independent practitioner, we have access to the full array of lending products from Australia's leading banks and financial institutions, ensuring our clients find a loan that best suits their personal and financial goals and requirements. For more information head to www.ora.com.au.
TICKETS
General admission tickets are FREE! These tickets are limited so grab yours before they're all gone!
There are also VIP tickets available for $19.00 (while stocks last) that give the ticket holder access to:
Complimentary glass of champagne upon arrival
Priority seating
Value packed resources including eBooks and budgets
FAQs
How can I contact the organiser with any questions?
If you have any questions you can contact Samantha on (03) 9686 9111 or email info@equiwealth.com.au.