Description
Alfred Deakin Institute's Governance, Justice and Security Stream is pleased to convene a special seminar Who is Responsible with Yolanda Vega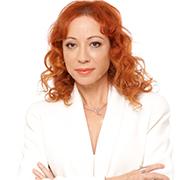 Women around the globe continue to request the same rights as those provided to men. The pursuit for women's equality, regarded as a basic human right, continues in society, business and politics.
Although many economies endorse policies to accelerate the 'full and equal participation' of women with the aim to eliminate sex discrimination by 2030, as detailed by the United Nations, no economy has yet closed the 'gender gap'.
Yolanda's thesis examines the extent to which Foreign Affairs Ministers have the legal, political and personal power to implement international sex discrimination laws to deliver policies for women within their national economies.

About the speaker:
Yolanda Vega is a student at Swinburne University of Technology; she started the Practice-Based Research program in 2016 while working as Executive Director at the Australian Women Chamber of Commerce & Industry; a not-for-profit national organisation.
Yolanda was one of three Australian delegates at the first Asia-Pacific Economic Cooperation (APEC) Women's Economic Summit, chaired by Hillary Clinton. In 2012, she also presented a research paper on female entrepreneurship in Russia (APEC) and has done many keynotes over the past decade.