Gain some handy advice on how to manage and keep your backyard chickens clucking. Join online at https://scuonline.zoom.us/j/86008461535
About this Event
Gain some handy tips and ideas to make sure your backyard 'flock' are happy little egg layers.
This workshop provides an interesting and entertaining insight into becoming an 'eggstremely' great backyard hen owner
Whether you are new to having backyard hens or have had hens for years, get some great 'take home' tips and ideas to make sure your little flock is happy and healthy
About the Speaker
After 35 years of living the corporate life, Julie O'Shea took a big left turn and followed her dream.
In 2012 she adopted six battery caged hens and her love affair with these intelligent, personality filled, feathered friends began.
After moving to the Northern Rivers, she visited a local egg farmer to take 10 hens home but when she heard that 400 more would be culled in just four days, Julie was motivated homes for them all, which she did.
That's when she knew this was to be her future. She has now established Who Gives a Cluck as a registered charity, rescuing and rehoming hens from the egg laying industry and growing a community of wonderful families in urban and rural areas, that welcome these sweet souls into their family.
Julie enjoys researching everything hen worthy and sharing hen tips with hen lovers far and wide.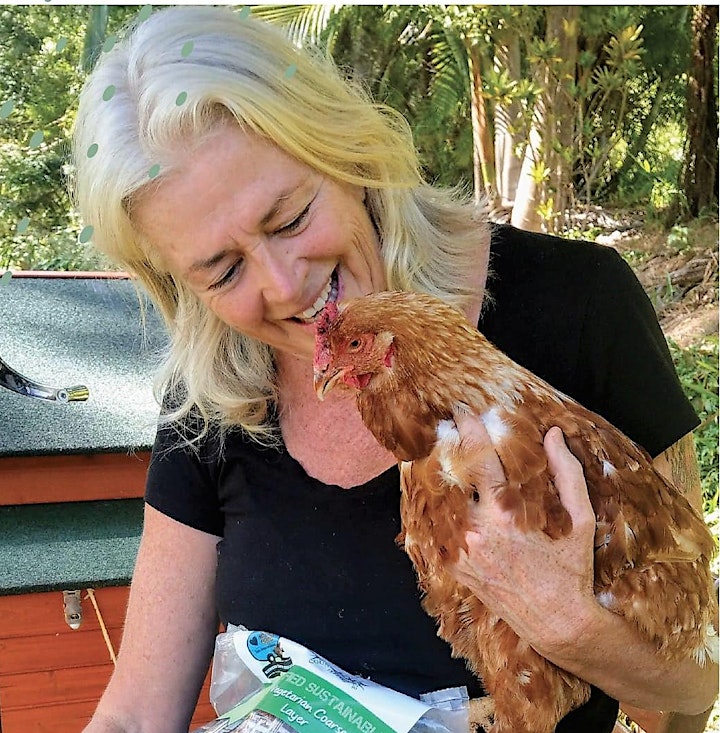 Who Gives A Cluck charity founder and avid hen lover, Julie O'Shea will share tips and ideas on how the get the best out of backyard chicken flocks.