Who Do You Say I Am: Identity, Multiculturalism and Christianity in Contemp...
Description
At a time of great change - inviting Christians to respond.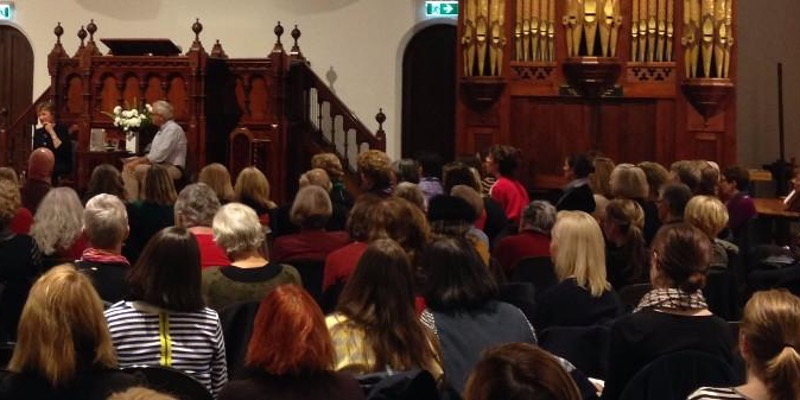 Christian Perspectives on Multiculturalism
Multiculturalism in the Congregation
Multiculturalism and Christians in the public square.
Featuring
Rev Dr John Flett expert on Christian mission, multiculturalism and Australia - Associate Professor in Mission Studies / Intercultural Theology (Uniting Church) Melbourne
Dr Matthew Tan Catholic blogger (Divine Wedgie), theologian specializing in migrant identity & international relations - Adjunct Senior Lecturer of Theology University of Notre Dame Australia
Rev Dr Christine Sorensen Uniting Church theological educator specializing in formation, adult education and multiculturalism - Dean of Formation at United Theological College, Sydney.
At the height of the Brexit debate in the UK a politician, Jo Cox, was slain by a man reportedly shouting "Britain first". During the heat of the US election campaign the now President of the US, Donald Trump called for a halt to immigration from Islamic countries, sentiments echoed by One Nation's Pauline Hanson on her return to Australian parliament.
In the new era of Brexit, President Trump and the return of One Nation, the Church of All Nations in Carlton has organised a timely conversation: 'Who do you say I am: identity, multiculturalism and Christianity in contemporary Australia'.
Among the questions to be explored at the event are – what are the various Christian perspectives on multiculturalism? Church signs regularly advertise worship services in a language other than English, alongside an English-speaking service. Can this sometimes be a bit of a 'marriage of convenience' at the local level? How does the 'rubber hit the road' in multicultural congregations, parishes and faith communities? Finally, what is the most faithful way for Christians to engage with debates about migration and multiculturalism in the public square?