Description
It is with pleasure that the Committee of the NSW Chapter of COAT announces that the eleventh annual Whitmore lecture, titled "Separation of Powers – Dialogue and Deference", will be delivered by the Hon. Justice John Basten, Court of Appeal, Supreme Court of NSW.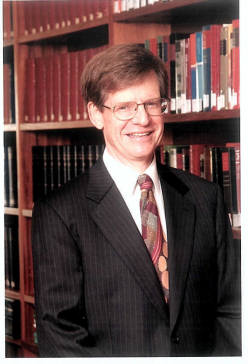 Justice Basten is currently serving on the Court of Appeal, Supreme Court of New South Wales.
He studied law at Adelaide and Oxford Universities, taught for a year at the University of Chicago and for some 7 years at the University of NSW.
Prior to his current appointment, he was a Queen's Counsel practising in Sydney and has also been a part-time Commissioner of the New South Wales Law Reform Commission responsible in 1999 for a review of the Anti-Discrimination Act 1977 (NSW).
Justice Basten was a Robert S Campbell Visiting Fellow at Magdalen College, Oxford University, from October 2010 until March 2011.
There is no fee to attend, however, bookings are essential to ensure adequate seating and catering. The lecture will be followed by light refreshments.

Whitmore Lecture Background
Since 2007, the Council of Australasian Tribunals, NSW Chapter has held an annual lecture in honour of the late Professor Harry Whitmore. An eminent academic, Professor Whitmore was a member of the Kerr Committee whose groundbreaking recommendations led to citizens being given the right to challenge decisions made by the bureaucracy and greater openness and transparency in government.
Whitmore speakers:
The Honourable Justice Margaret Beazley AO (2016)
The Honourable Justice Stephen Gageler (2015)
Professor Gillian Triggs (2014)
The Honourable Chief Justice Wayne Martin AC (2013)
The Honourable Michael Kirby AC CMG (2012)
The Honourable Ronald Sackville AO (2011)
The Honourable Justice Ruth McColl AO (2010)
Professor John McMillan AO (2009)
The Honourable Justice Garry Downes AM (2008)
Sir Anthony Mason AC KBE (2007)