Description
The Whiskies & Spirits Expo is your chance to gain some education about a vast range of spirits available, with the chance to sample them. Have you ever wondered how some of the brands in the bars or shops taste? This Expo gives you the chance to explore them at your own pace.
The Whiskies and Spirits Expo will incorporate the annual Whisky Live event with the addition of other spirits like Gin, Vodka, Rum - quality top-shelf spirits.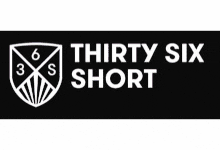 On Saturday you could also book one of the education seminars and learn detailed information covering the Whiskies and Spirits category. Seminars on Gin, Rum, Tequila and Agave and whisky form part of the world conference programme where some seminars are made available for the public.

During the Expo some short sessions with spirit producers will be held on a first come first served basis, lasting about 10-15 minutes. These are free and will be announced during your session at the event.