Join this first 2 hour education session of our 3 part series on bereavement support in maternity.
About this event
Content covered:
• Latest statistics and research
• A practical overview into perinatal loss
• Communication skills (incl. difficult conversations)
• Resources for providers and bereaved parents
Nicole is a perinatal loss educator who developed the ISLA grief & loss service after losing her daughter Isla in 2016. Her mission is to improve the confidence and capabilities of front-line maternity staff working in the bereavement space.
So far Nicole has delivered training to over 700 maternity providers of varying experience levels. Nicole is a postgraduate trained physiotherapist and mother to three living boys. She has completed studies in Bereavement Support, is a trained Peer Supporter with Red Nose and is a member of the Red Nose National Scientific Advisory Group (NSAG).
For more information on the ISLA grief & loss service visit:
islagriefandloss.com.au
For event enquires contact Rebecca Possamai, Grow Obstetrics
Ph: 9418 8488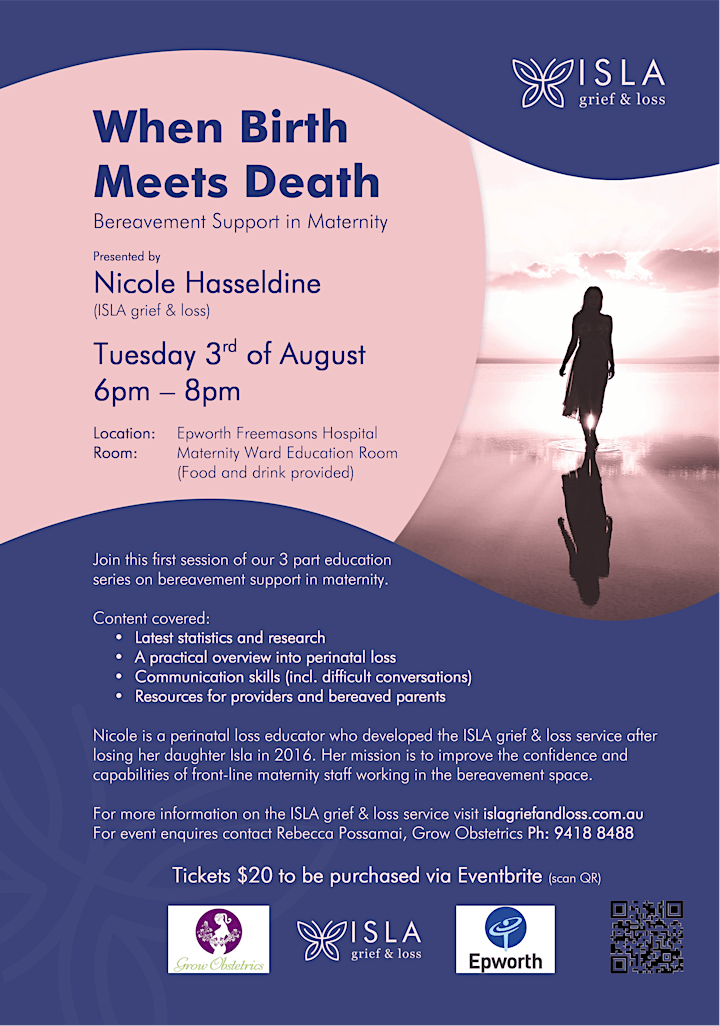 Organiser of When Birth Meets Death - Bereavement Support in Maternity -